Permits & Reservations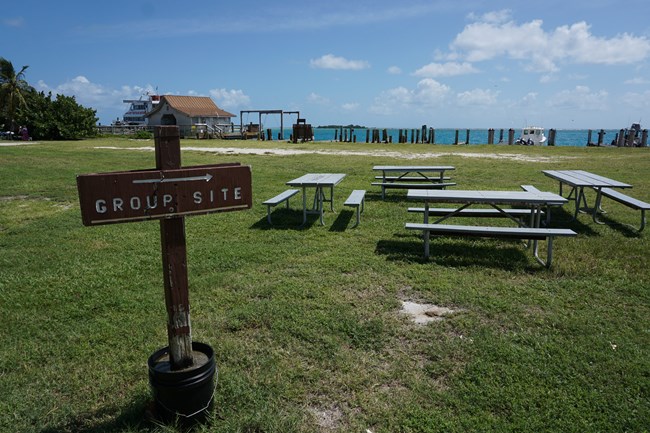 Permits and Reservations
Depending on how you plan to visit Dry Tortugas National Park you may be required to obtain a permit. The following links provide additional information about the required permits at the park.
Boat Permits
Boat permits are required for all private boaters recreating in the park. Obtain a free boat permit at Park Headquarters on Garden Key. This must be done before recreating within the park (i.e. fishing, snorkeling, diving etc.). Learn more by visiting the Boat Permits page.
Special Use Permits
Special Use Permits are required for special events such as weddings, first-amendment activities, privately owned (not for hire) seaplanes, meetings, group activities of 20 or more and non-profit organization activities, require special use permits.
Learn more by visiting the Special Use Permits page.
Filming Permits
Federal law requires a permit for all commercial filming, no matter the size of the crew or the type of equipment.
Learn more by visiting the Filming Permits page.
Camping Reservations
Individual campsites are on a first-come first-served basis with an overflow area available if needed. No reservations are accepted for the individual campsites. The group campsite may be reserved, but must be done so in advance. We do not turn away any campers when they arrive at Garden Key.
Visit our Camping page to learn more about camping at Dry Tortugas.
Parties of 10 or more wishing to reserve the group campsite are required to coordinate in advance by filling out this group campsite reservation form.
Ferry passengers wishing to camp at Dry Tortugas National Park must coordinate and book their camping through the Yankee Freedom Ferry. The Ferry has a limited number of campers they can carry daily, so book early.
The seaplane concessioner does not transport camping gear.
Transportation Reservations
Dry Tortugas National Park is a remote island about 70-miles (113 km) west of Key West, Florida. Cars are not able to access the island. The only methods of transportation are by boat or seaplane. Careful planning is essential to ensure a safe and fun visit to the park.
Last updated: August 15, 2023