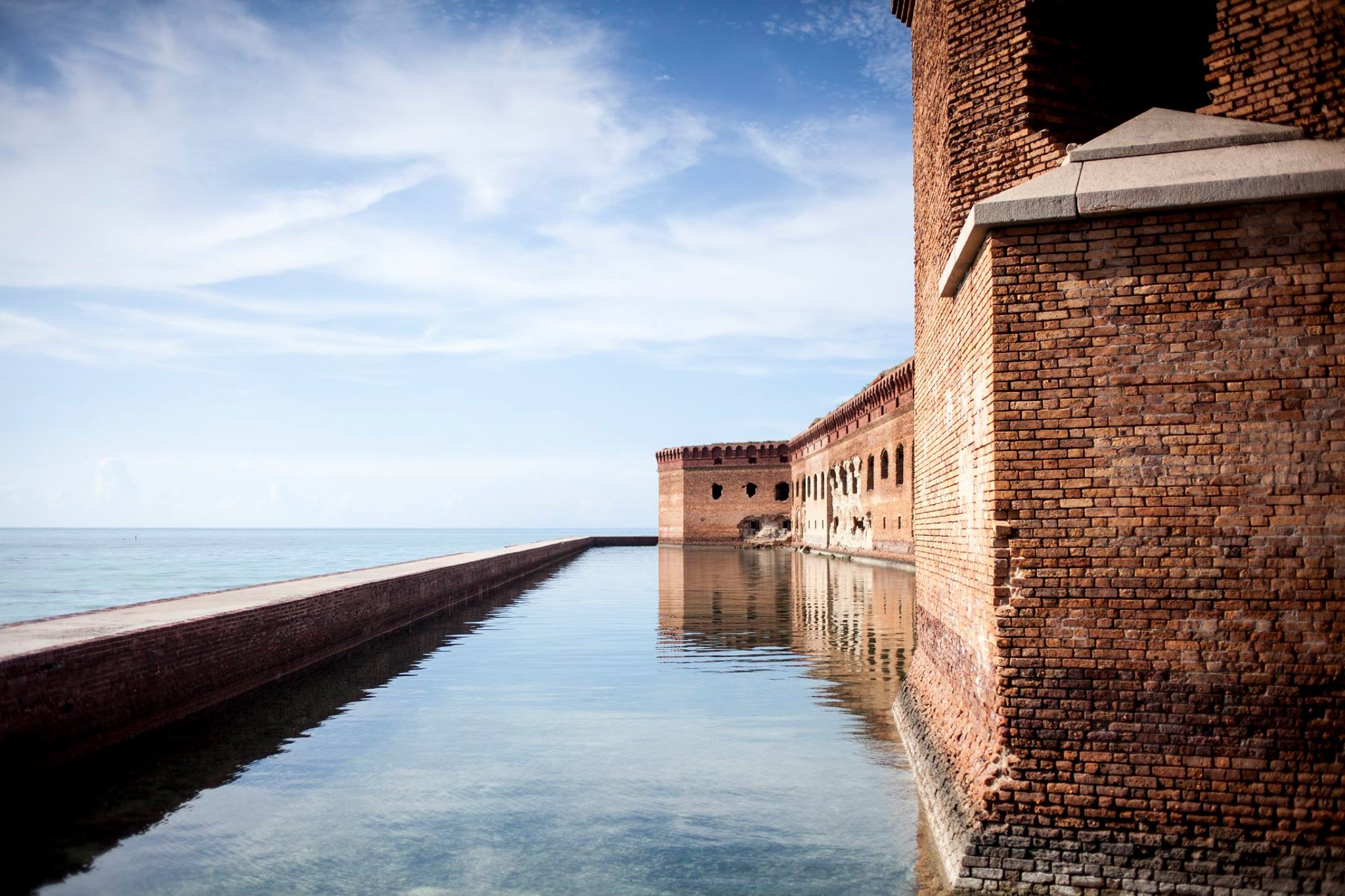 News Release Date:
December 16, 2015
Contact: General Park Information, 305-242-7700
Contact: Linda Friar, 305-242-7714
Contact: Mary Plumb, 305-242-7017
KEY WEST, Fla. Dry Tortugas National Park has announced that their Centennial Celebration photography contest is underway and the public is invited to visit 
drytortugas.com
to cast their vote for the grand prize winner.
The contest, developed in partnership with the park's official ferry, Yankee Freedom III, and Everglades & Dry Tortugas National Parks, invited participants to take photos of the Dry Tortugas and to share them on social media sites like Twitter.
Twelve finalists have been selected and each has already received a National Parks Annual Pass. They are counting on votes from the public to help them win the $500 grand prize and the chance to participate in a national competition with other U.S. National Parks.
The voting began December 1, 2015 and continues through February 29, 2016. To place a vote, go to www.drytortugas.com/contest orwww.facebook.com/drytortugas. You can vote once a day until February 29, 2016 (11:59 p.m., EST).
The contest was created to celebrate the National Park Service Centennial, as well as to showcase the beauty of Dry Tortugas National Park and its diverse array of experiences guests can expect when they visit.
At Dry Tortugas National Park, a variety of remarkable experiences await visitors who venture out to these remote islands, including camping, snorkeling, bird watching, fishing or enjoying the views and night sky from atop massive Fort Jefferson. You quickly realize how magical this place can be.
For public transportation to the Dry Tortugas, ferries and seaplanes go to the park from Key West, Florida. For ferry schedules, prices and reservations, contact the Yankee Freedom III by phone (305-294-7009) or online at www.drytortugas.com.  For seaplane schedules, prices, and reservations, contact: Key West Seaplane Adventures: phone 305-293-9300 or http://keywestseaplanecharters.com/