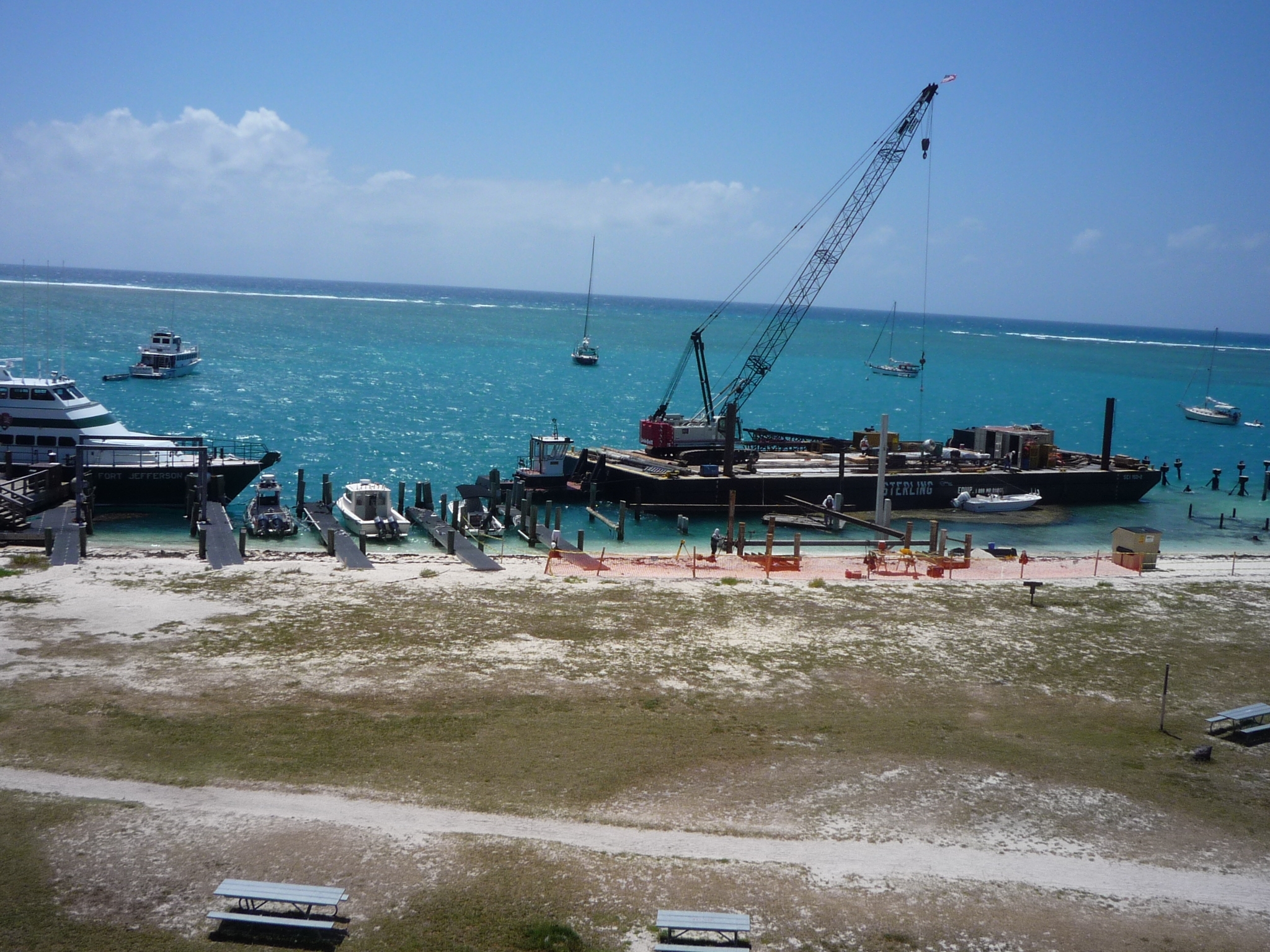 News Release Date:
May 3, 2011
Contact: General Park Information, 305-242-7700
Contact: Media Contact - Linda Friar, 305-242-7714
Construction has begun on four new visitor boat slips for Garden Key in Dry Tortugas National Park. This construction will cause some temporary changes to the Garden Key shoreline.
Construction equipment will prevent access to the current dinghy landing beach; dinghies will be directed to the beach area north of the main government dock for the duration of the project, which is expected to end by May 31.
This area will also be closed to fishing during the construction. The work will not, however, alter snorkeling access to the South Coal Dock ruins, snorkelers can continue to use South Beach to swim to the snorkel area within the old dock ruins.
Visitors should also be aware that there will also be noise impacts from the construction that begin early in the morning and continue until late in the day near the campground.
Park rangers will be on site to answer any questions during the construction phase. Any changes to the construction schedule, and notice of when the new boat slips will be ready for visitor use, will be provided at the Dry Tortugas National Park website, www.nps.gov/drto.