Fall Canyon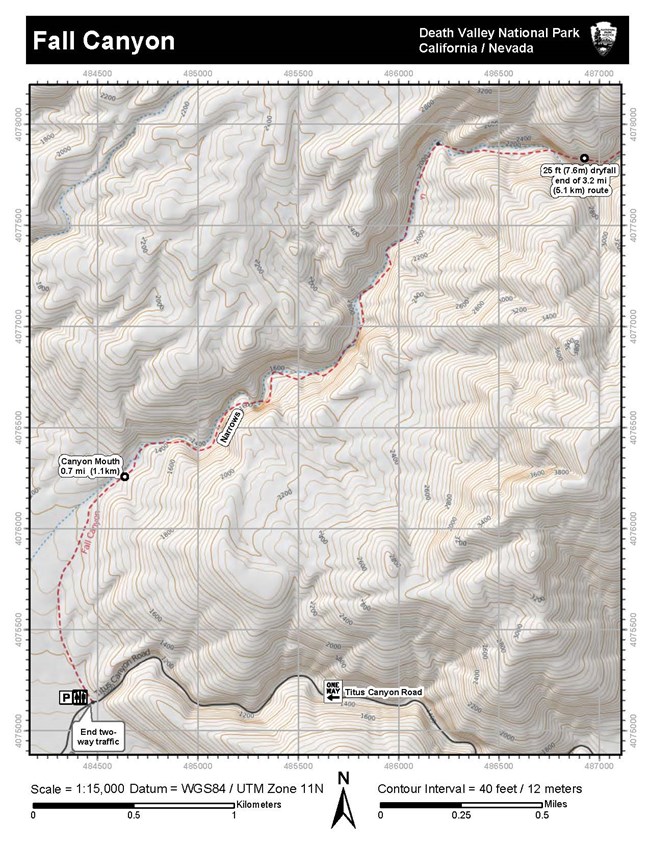 Length:
6 mile (9.7km) out and back, round trip
Time:
3.5 hours round trip
Difficulty:
Moderate to Difficult
Elevation Gain:
2,460 ft (752m)
Location:
The 2.7 mile (4.3km) unpaved two-way section of Titus Canyon Road is located 11.9 miles north of CA-190 on Scotty's Castle Road. The road is typically passable to sedans.
Parking:
Open gravel parking area not recommended for large RV's or buses.
Closest Restroom:
Vault toilet in the parking lot.
GPS Data:
GPS data for the unmarked route is for supplemental purposes only. Take a map and compass when exploring the trail-less wilderness.
GPX file: (universal format for use in most mobile applications and GPS units).
KML file: (used with some mobile applications and Google Earth & Maps).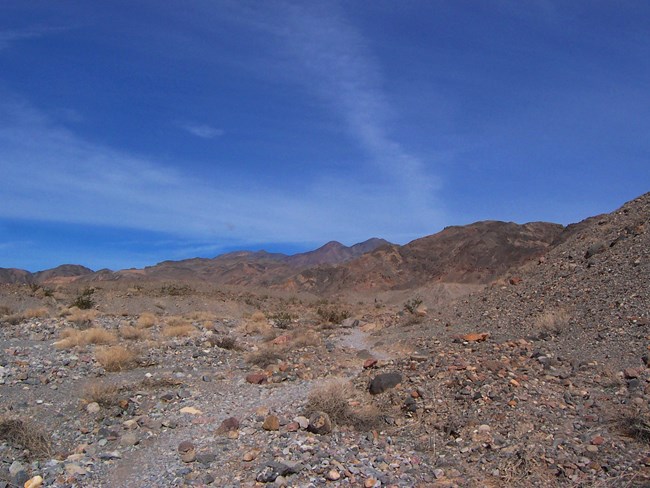 Route Description
From the mouth of Titus Canyon, find the footpath behind the primitive restroom. While Titus Canyon is technically a road, it offers sightseers a chance to experience a deep canyon without a strenuous hike and is worth exploring either before or after your trek into Fall Canyon.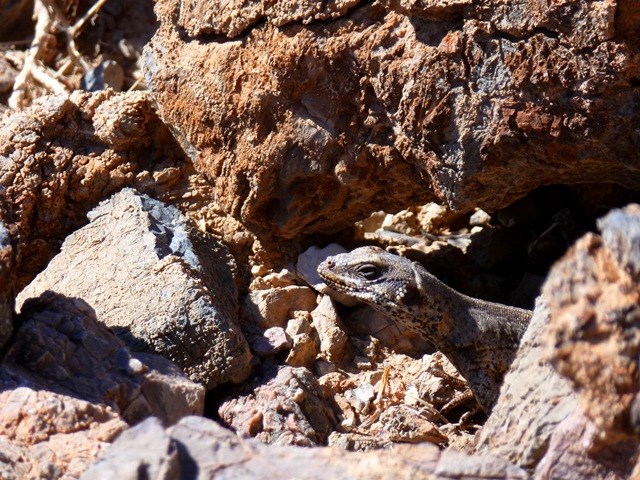 The path to Fall Canyon from the restroom runs northwest across alluvial fan deposits along the base of the towering Grapevine Mountains. Along the way, look for chuckwallas sunbathing on or hiding between boulders near the path.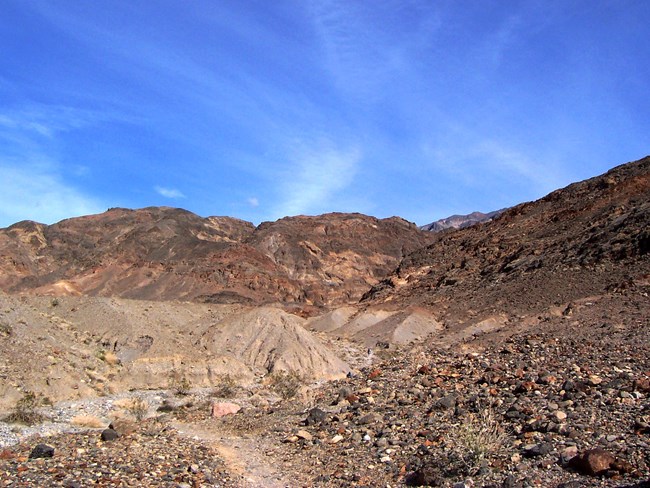 In just less than 1 mile (1.6km), the path drops steeply into a well defined wash. The rocky slope is composed of loose gravel. Use caution.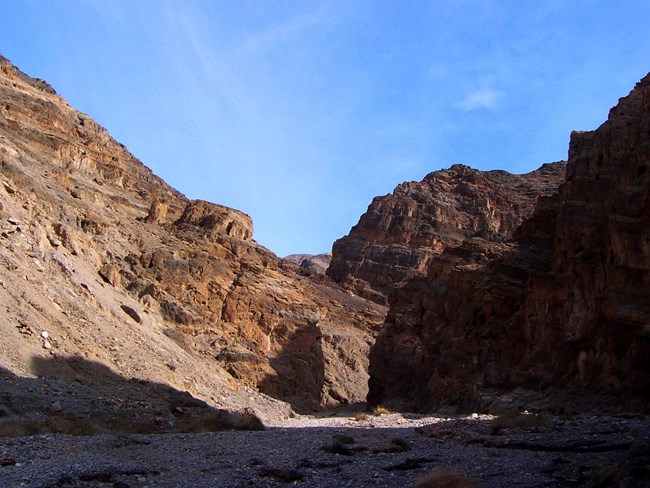 Once down into the wash, begin heading east (right) up the drainage. Almost immediately, the mouth of Fall Canyon comes into view.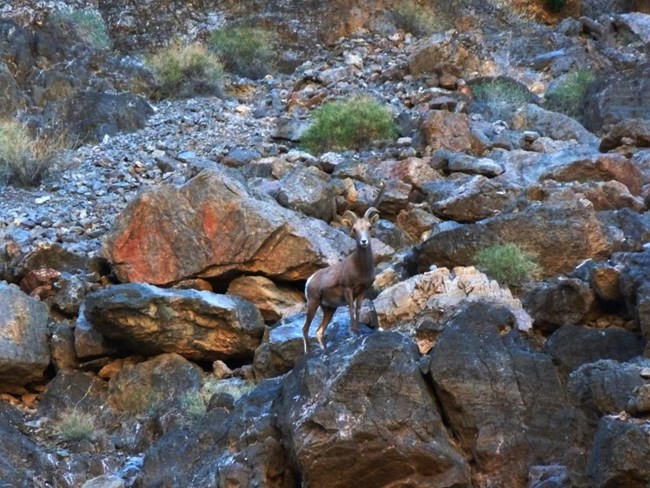 As you work your way up the canyon, farther into the wilderness, keep an eye out for desert bighorn sheep high upon the colorful canyon walls.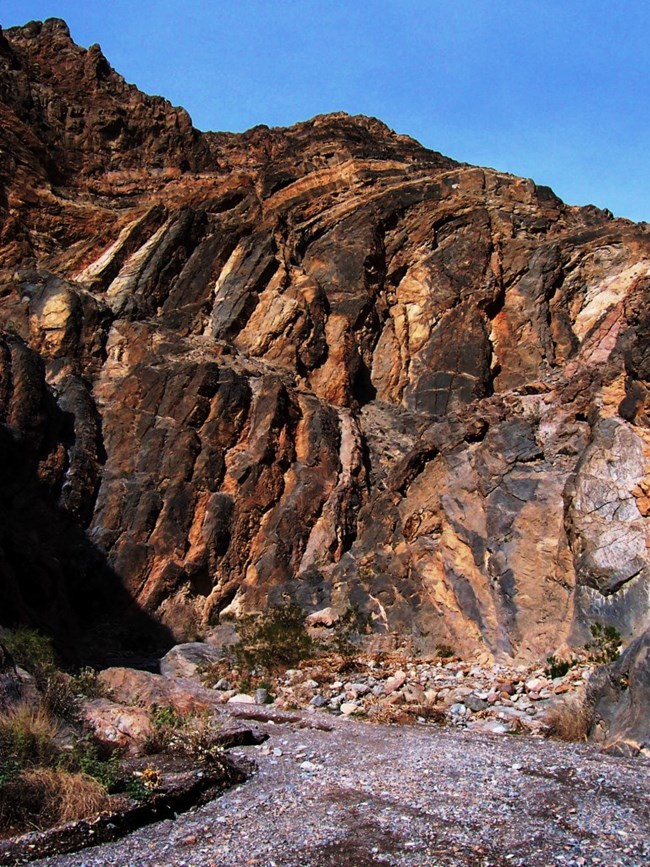 This exposed section of the banded Bonanza King Formation is composed of beautiful stripes of orange and black dolomite and limestone.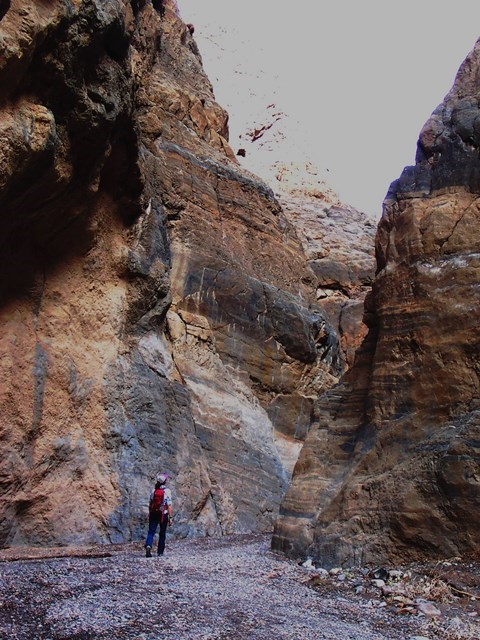 Many hikers are drawn to Fall Canyon for the spectacular narrows.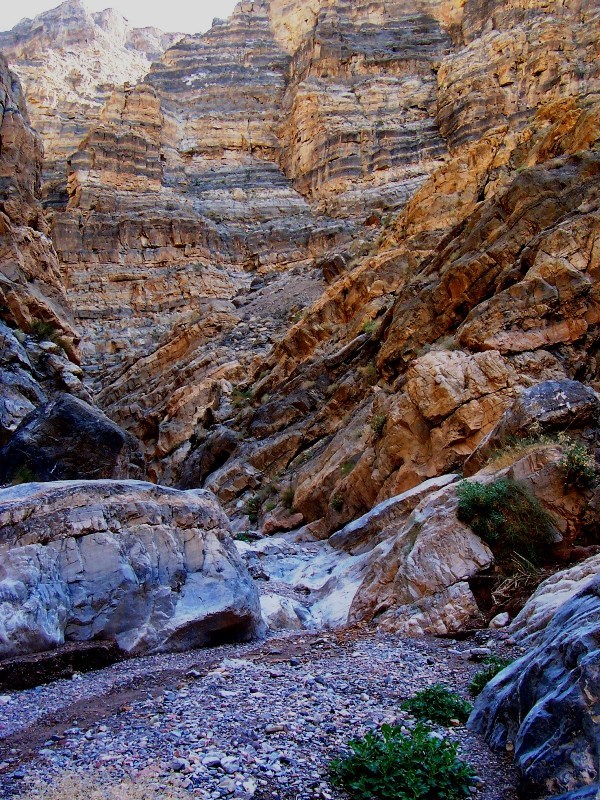 After 3.2mi (5.1km) a 25ft (7.6m) dryfall blocks further passage up canyon. A bypass is possible for experienced climbers by backtracking down canyon 50ft (15m) and climbing the southern wall. Caution! Expert climbers only! Return via same route.
Last updated: January 13, 2018