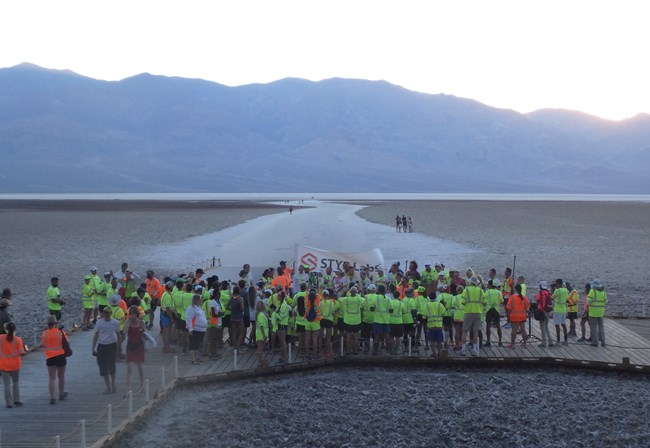 2018 Badwater 135
An ultra-marathon running event will be taking place within the park boundaries starting at the Badwater parking area Monday, July 23rd, at 8 PM and will work it's way North on Badwater road & SR 190 to the West park boundary (and on to Lone Pine) exiting the park by 3 AM, Wednesday July 25th.

There will be multiple vehicles pulling on and off the west bound side of the road. Visitors are asked to use caution and to slow down when encountering runners and vehicles off the side of the road.
Please do not slow or stop on the road to take photos. If you wish to take photos, please pull completely off the road surface and do not stand in the road.
Please plan your visit accordingly.
Use caution and pass runners slowly and with care.
Please be patient and travel safely.