Death Valley Dark Sky Festival Auditorium Talks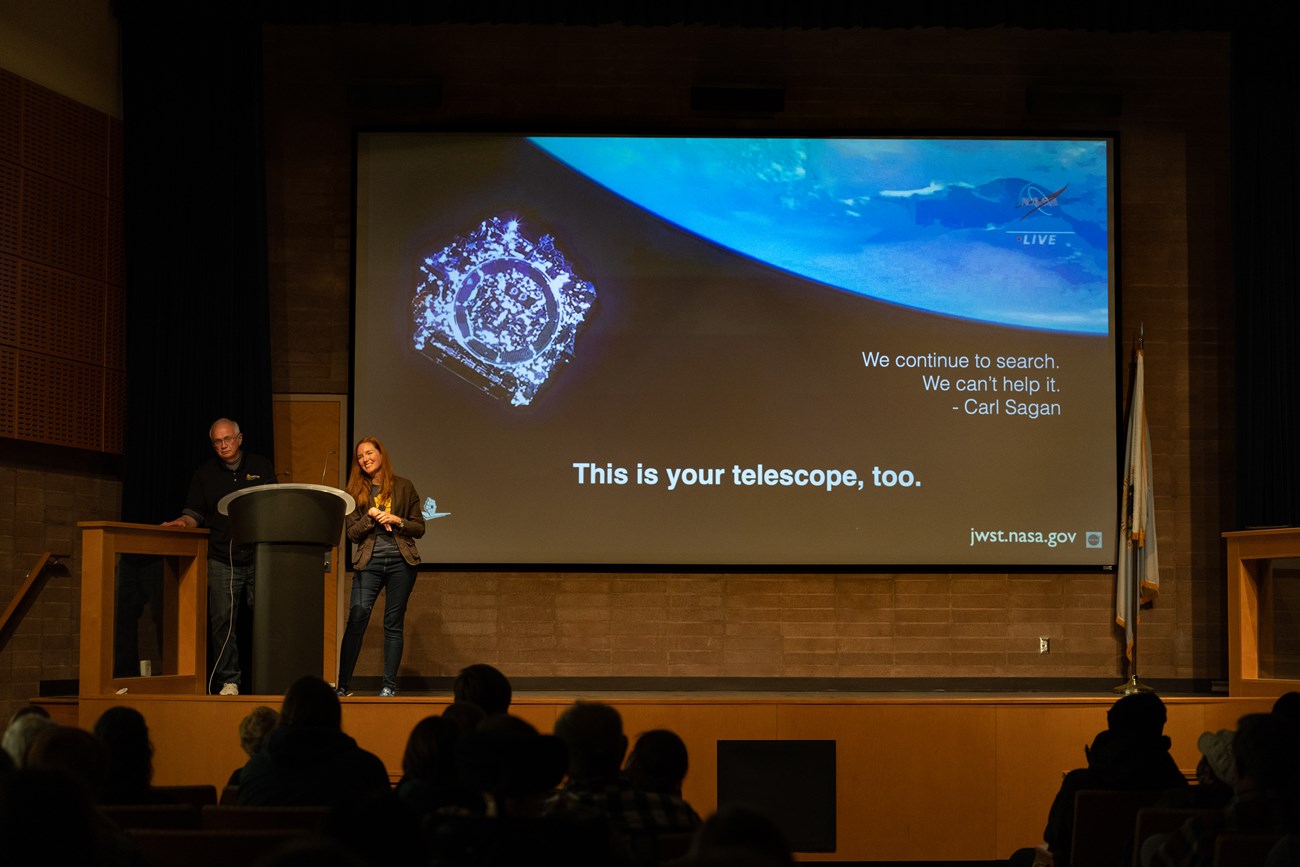 Auditorium talks take place at Furnace Creek Visitor Center throughout the festival and explore a wide range of topics relating to space and the night sky.
2023 Festival Daytime Talks:



The Dynamic Landscape of Death Valley, As Seen By NASA's NISAR Mission
Carson Schubert (JPL)
Death Valley is one of the most interesting geologic locations on earth, playing host to an incredible variety of landscapes and ecosystems. The story of this place, both past, present, and future, teaches us about both Earth and worlds beyond our own. Learn how NASA's NISAR mission will tell this story in unprecedented detail and unlock the mysteries of Death Valley.
Saturday and Sunday 10AM-11AM

The Science of Black Holes
Cameron Hummels (Caltech)
Black holes are some of the most exotic bodies in the universe. They are objects with such a strong gravitational attraction that not even light can escape, and they are popular in science fiction due to their strange effects on time and matter, but what do we actually know about them? In this talk, I will discuss the many scientific advances that have occurred in the last decade leading to a greater understanding of how black holes are born, how they can die, and how we can see them.
Saturday 11:30AM-12:30PM

30 Years of Mars Exploration: The Roving Generation
Doug Ellison (JPL)
Since 1997 NASA has sent a total of 5 different rovers to Mars. How did they come to be, how have they changed and what have they discovered? Learn about the challenges, failures and successes of roving the red planet.
Saturday and Sunday 1PM-2PM

Astrophotography "How-to" Session
Kayla McCraren (NPS)
An opportunity to learn how to take pictures of the stars with your own DSLR camera! Note this session is intended for astrophotography newcomers. Participants should bring their DSLR camera and tripod.
Friday 1PM-2PM, Saturday 2:30PM-3:30PM

Astrophysicist Q&A
Nivedita Mahesh, Emily Silich, Cameron Hummels, Parke Loyd
A panel of professional astronomers and astrophysicists from Caltech will field questions from the audience on all topics related to astronomy, physics, and space science. Join us and bring your burning questions about planets, stars, galaxies, life in the universe, black holes, science fiction, and more!
Sunday 11:30AM-12:30PM
Keynote Evening Talks:
Tickets are required for the Keynote talks. Pick up your free ticket on a first come first serve basis starting the day before at Furnace Creek Visitor Center.
Exploration of Venus
Ralph Lorenz (Applied Physics Lab)
Our sister planet is soon to be explored by new space missions, with orders-of-magnitude improvement in radar studies by EnVision/VERITAS, and in-situ exploration with near-surface imaging by the DAVINCI probe. I'll review plans for these and other missions, as well as recent findings by the Japanese Akatsuki spacecraft currently in orbit.
Friday 6PM-7PM

The Cosmic Autobiography
Katarina (Dida) Markovic (JPL)
Cosmology is the study of the full history of our universe from the first moment of the Big Bang, to its inevitable death in the distant future. Listen to the story about how we understand the universe came to be as it is, including its particles, forces, stars, galaxies, as well as the ever-mysterious dark matter and dark energy.
Saturday 7PM-8PM
Last updated: February 1, 2023