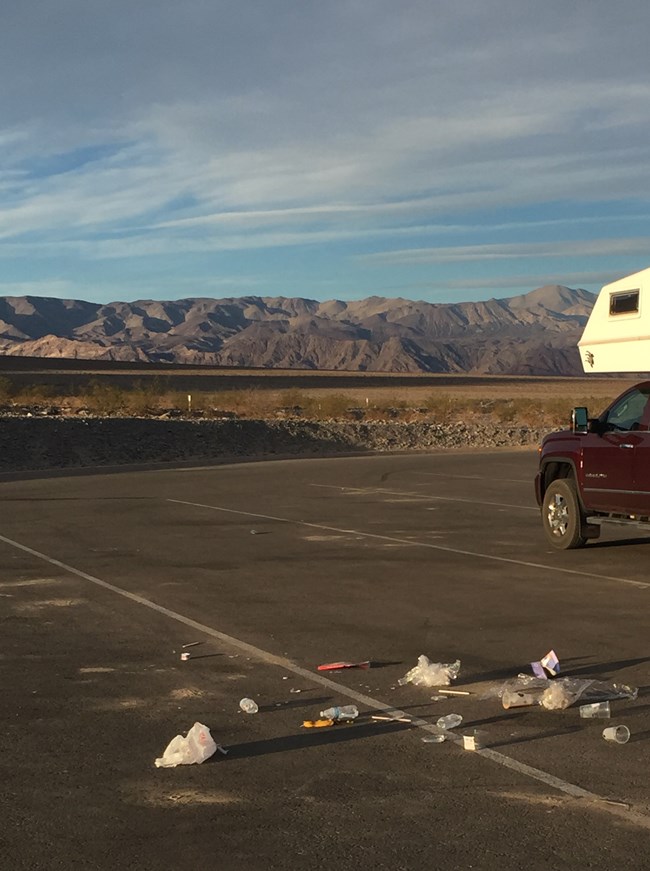 Trash Issues
Sadly, there are visitors to Death Valley that do not throw away their trash or recycling. The most commonly collected items at the popular spots, Mesquite Flat Sand Dunes and Zabriskie Point, are wet wipes, cigarette butts and food trash. These items are not only just an eyesore, but can negatively effect the health of the plants and animals.
Death Valley can be a very windy place and sometimes trash and recycling bins are full. Unfortunately, people will overload the bins, trying to do the right thing, and the trash ends up blowing into the park.
The park also has a few clever residents that will take advantage of overfilling trash cans. Ravens especially will pull trash and trash bags out of bins, scatter it, and then it blows into the park.