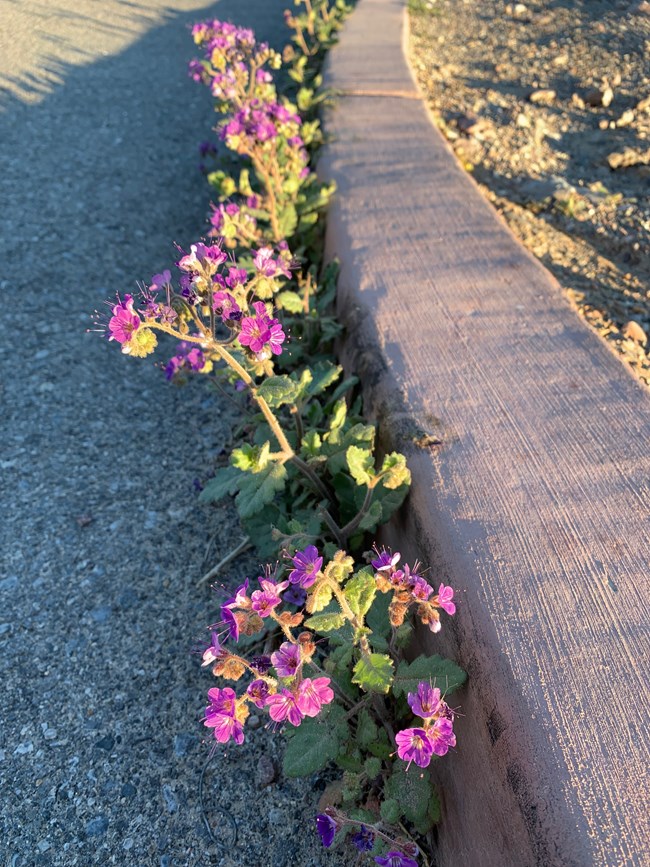 2019 Wildflower Update
As of
MARCH 16th, 2019
we have not received the early seasonal rains needed to have a spring superbloom. We did receive rains later in the winter season, but too late to have an effect the 2019 bloom. Without the rains needed to germinate the seeds, the plants that would bloom did not grow until too late in the season. Any blooming we see now would be very sparse and short-lived due to the oncoming heat.
The park is NOT experiencing a superbloom in the lower elevations of Death Valley.

Where and when will there be wildflowers blooming in 2019?
The parts of the park at elevations between
3,000 feet - 5,000 feet
are expected to have great blooms, but different species than the lower elevations of course! This will also occur later in the spring -
possibly in late April
. Stay tuned as we will update this page with blooming info when we get it!