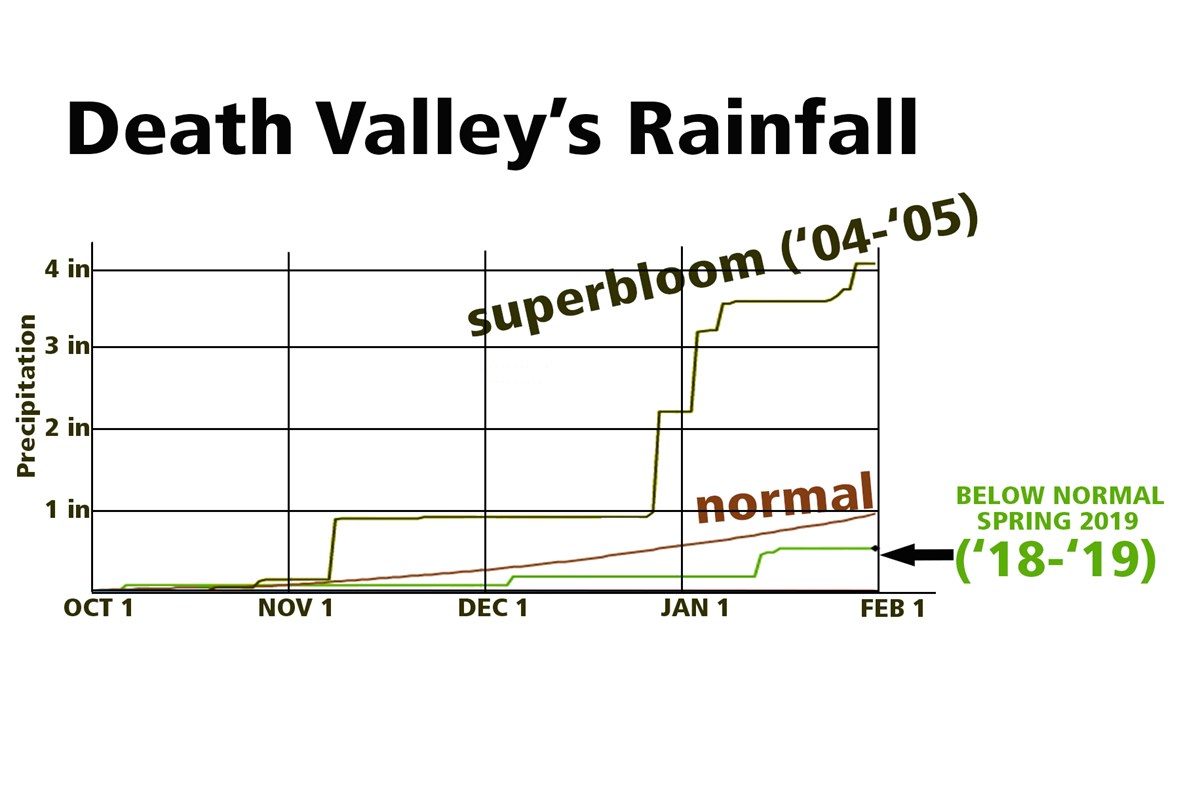 2019 Wildflower Update
As of
FEBRUARY 3rd 2019
we have not received the early seasonal rains needed to have a spring superbloom. We did receive rains later in the winter season, but too late to effect the 2019 bloom.
It would be very unlikely at this point to see a 2019 spring superbloom.
We expect to see some wildflowers blooming in the lower elevations, but they will be sparse.
Want to know more about how the winter weather will affect the wildflower blooms?
Interested in the general blooming information?