Stories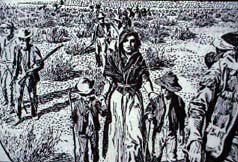 The Lost '49ers
At the height of the California Goldrush a group of pioneers decided, against the warning of their wagon master, to take a "shortcut" across the unknown deserts of the West. This fatal misjudgement would give us one of our greatest stories of trial and heroism, and it would give us the name Death Valley.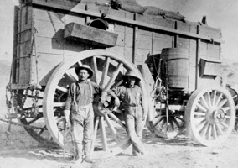 Twenty Mule Teams
For many people, nothing symbolizes Death Valley more than the famous Twenty Mule Teams. These "big teams" pulled massive wagons hauling borax from the Harmony Borax Works near Furnace Creek to the railhead near Mojave, a grueling 165 mile, ten day trip across primitive roads. Although the teams only ran for six years--1883 to 1889--they have made an enduring impression of the Old West.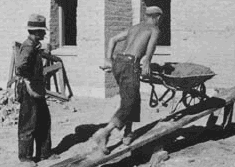 Civilian Conservation Corps
As a brand new national monument in 1933, Death Valley was in need of roads, campgrounds, ranger stations and other facilities to serve the visiting public. The Civilian Conservation Corps came to the rescue, helping to build the park we enjoy today.


Last updated: February 28, 2015