Flood Recovery Tours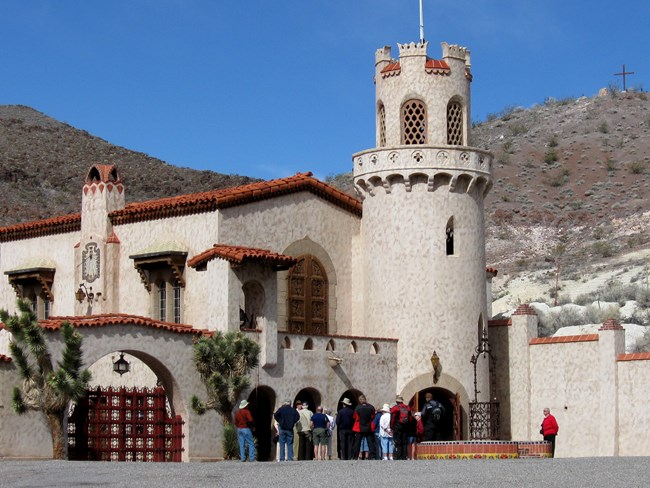 Death Valley Natural History Association (DVNHA) and the National Park Service are offering walking tours of the Scotty's Castle grounds. Participants will walk the grounds of Scotty's Castle with a ranger to learn about the damage sustained and the repairs in progress. Listen to the stories of this unique palace in the desert, the people who called it home, and the plans for reopening this unique historic district.

Reservations Required. For tickets and information, please visit Scotty's Castle Recovery Tours Info and Reservations.

More information in our press release flood and recovery efforts and flood recovery video series.
Last updated: October 6, 2021