Park Store: Much More than Books
Death Valley Natural History Association

The park store offers a wide range of educational items for all ages. Shopping in the official park store is a wonderful way to support your park! As a non-profit organization, the Death Valley Natural History Association (DVNHA), supports education and visitor programs as well as vital research on park resources.

They have been dedicated to providing quality educational products and services to Death Valley National Park since 1954. To date, DVNHA has donated over 6.5 million dollars to help support Death Valley National Park. More details about projects and their support of the park on their website!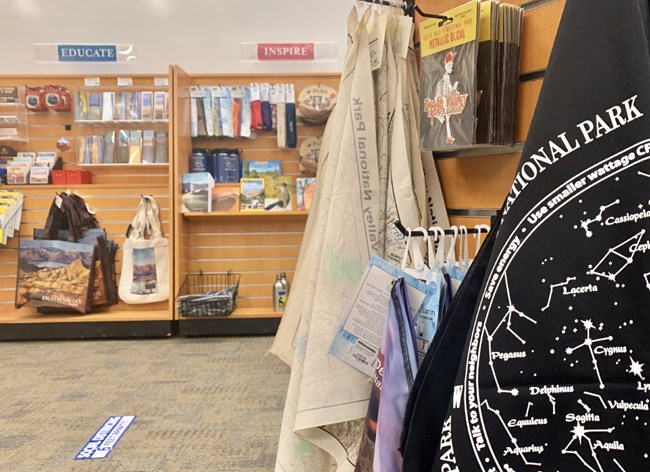 Become a member of the Death Valley Natural History Association and receive advance notice of park events and special programs! You will also receive their monthly e-Newsletter and quarterly print newsletter, as well as a discount in their bookstores.
Help provide general or targeted support for the programs that preserve our desert and strengthen our public lands.
DVNHA operates sales outlets at the Furnace Creek Visitor Center, Stovepipe Wells Ranger Station, Scotty's Castle Visitor Center, the Ash Meadows National Wildlife Refuge Visitor Center, as well as online. All of the sales items are approved by the National Park Service for support of the parks educational themes.
Questions?
General inquiries please call 1-800-478-8564 x10 or visit dvnha.org to find out more about how you can help support the mission of preserving and interpreting the natural and cultural resources of the Death Valley region in cooperation with government partners.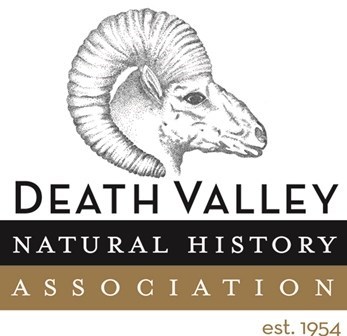 Death Valley Natural History Association
P.O. Box 188
Death Valley, CA 92328


Last updated: October 7, 2020