Joint Airspace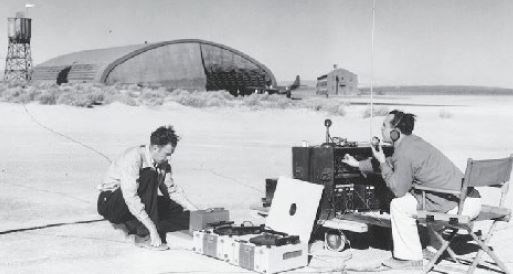 History
The R-2508 Complex, located in Southern California, was established in 1955 to provide a controlled area to conduct military activities. The complex is the largest single area of overland Special Use Airspace in the United States, providing irreplaceable capabilities for weapons testing and military training.

The R-2508 Complex is managed by the Joint Policy and Planning Board (JPPB). The JPPB is comprised of the Commanders of the 412 Test Wing (TW), National Training Center (NTC) Fort Irwin, and Naval Air Warfare Center Weapons Division (NAWCWD) China Lake. The Complex Control Board (CCB) manages the day-to-day business of the complex, including safety and operations, while the Central Coordinating Facility (CCF) coordinates airspace usage.

The military has been operating in this area since 1943, providing critical testing and training to deliver superior aircraft and weapons systems. To protect this world-class capability, the Navy, Air Force, and Army work together, through the JPPB, to ensure sustained operations.
The Mission Today
The R-2508 Complex supports a broad spectrum of testing and training operations. These operations include participants from NAWCWD, 412 TW, NTC, the Navy Fleet, other military services, commercial enterprises, foreign allies, and others.
Encroachment
Encroachment pressures such as renewable energy, frequency spectrum, and urban growth, threaten the ability to support national defense.
Sustainable Ranges
All services work closely with the JPPB to jointly manage a proactive range sustainability program. The focus is to:
Address encroachment to protect the military mission

Interact with communities and stakeholders

Improve the regional quality of life by contributing to local conservation objectives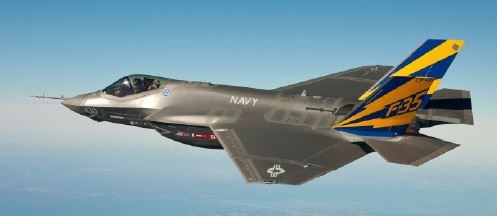 Airspace
The R-2508 Complex consists of 20,000 square miles of Special Use Airspace. This area encompasses portions of Fresno, Inyo, Kern, Los Angeles, San Bernardino, and Tulare counties. A large portion of the R-2508 Complex overlies other federally owned lands including national parks, national forests, and Bureau of Land Management (BLM) property.

Death Valley National Park falls under this complex. When Death Valley National Monumnet became a national park in 1994, it was agreed to maintain the airspace as a training area.
Flight Operations
The R-2508 Complex provides a wide variety of terrain that supports a realistic and rigorous testing and training environment. Low-level flights are permitted as low as 200 feet above the ground while operating in the R-2508 Complex Military Operating Areas (MOAs). These MOAs allow for routine training and testing maneuvers to occur outside of the Restricted Airspace.

Operations within the R-2508 Complex typically occur between 6:30 a.m and 10:30 p.m. However, some flight operations occur outside of these times to support unique requirements.
Challenges to the Mission
The military's ability to enable testing and training missions in the R-2508 Complex depends on the continued support and cooperation of surrounding communities. Various types of incompatible development can threaten the military's ability to effectively make use of this irreplaceable testing and training location. Many concerns of the military relate to incompatible land development and restrictions on the use of airspace within the R-2508 Complex. These include:
Renewable energy projects that are not compatible with the military mission

Frequency interference from expanding cellular and commercial communications

Vertical flight obstructions from communication towers, new transmission lines, and construction cranes

Residential and commercial development within known aircraft noise areas

Increases in incompatible development can cause the military to alter flight operations and limit the number of flights over certain areas. These training alterations reduce mission effectiveness and can ultimately jeopardize the viability of the military mission.
Land Preservation
The military partners with organizations to preserve land beneath airspace from incompatible development and to ensure operations continue with minimal impacts. These initiatives often contribute to local conservation objectives.
The military works with partners to utilize Readiness and Environmental Protection Integration program funding to buffer key testing and training areas from incompatible development.
Renewable Energy
The military supports the compatible development of renewable energy sources including solar, wind, and geothermal. The military works with the renewable energy stakeholders as well as local, state, and federal government to ensure that energy development projects are compatible with the military mission in the R-2508 Complex.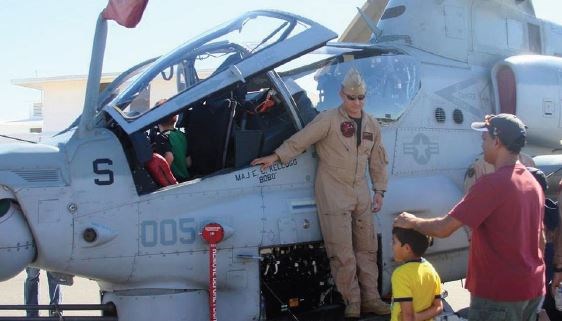 Compatibility through Community Collaboration
The military and its partners in the community have the opportunity to work together to manage future growth and development cooperatively for the benefit of all.

The R-2508 Complex is a significant economic engine for the Southern California Region. Annually, the military contributes billions of dollars to the local economy through employment opportunities and infrastructure growth.

The military is committed to working with local government and citizens to plan wisely for compatible growth and resource protection. The military continues to promote compatibility by:
Engaging with local planning jurisdictions on proposed energy development to mitigate potential compatibility issues

Working with local, state, and federal agencies and stakeholders on compatible land use planning initiatives

Working with local and regional organizations such as, the National Park Service, BLM, and the Federal Aviation Administration

Collaborating with local agencies on the Joint Land Use Study
The military fosters positive community relationships by:
Sharing information through press releases on testing operations and mission briefings to local groups

Operating in a manner that protects natural and cultural resources

Implementing mentoring programs, such as Civil Air Patrol, in local schools

Reviewing test plans for potential environmental impacts and minimizing effects

Investigating community noise disturbances
Local government and private citizens can help by familiarizing themselves with local zoning codes and potential constraints from military operations before buying, renting, developing, or redeveloping property to understand the different kinds of compatible land uses and their requirements.

Working together we can maintain the military mission by continuing a long history of cooperative interaction, encouraging compatible land use, and supporting the economic stability of the region.

For more information please visit the R-2508 webpage.
Last updated: January 17, 2023