Volunteer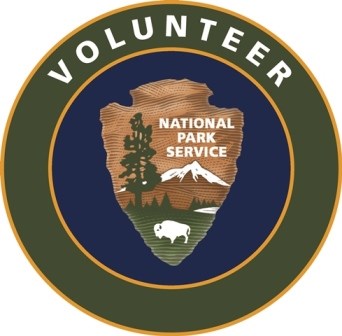 Volunteer-In-Parks (VIP) Long-Term Opportunities
During the winter season, October through April, Death Valley has openings for long term volunteers. Positions may be as campground hosts, maintenance workers of any and all disciplines, or as assistants to scientific researchers working in the field. Volunteers should be committed to staying at least a minimum of three months, and since housing other than campground hookups is very limited, volunteers should be prepared to bring their homes with them.

See Current Opportunities at the bottom of the page!
Ongoing Independent Opportunities
Share Wildlife Data with iNaturalist.org
See any cool wildlife during your visit? Here is how to contribute to citizen science:
Go to iNaturalist.org and create an account. You can also download the iNaturalist app for your smart phone or tablet.
Search for "Death Valley Wildlife" under the projects tab.
Click "Add Observation" and enter your data — date, time, weather, location, behavior, and anything else you find interesting. If you took a picture, you can add that too!
Check out our project site to view the Death Valley species list and to see other visitors' observations.
Current Volunteer Opportunities
Interpretation/Visitor Center Volunteer (mid-October 2022 through January 15, 2023)
We are looking to fill two volunteer positions that would directly support the Interpretation/Visitor Services Division

Duties:
Visitor Center and Interpretation Volunteers serve as a part of a team of front-line staff at the park visitor center. Volunteers help in providing orientation, information, and interpretation to a clientele of national and international visitors. Volunteers will also promote visitor safety and resource protection while providing excellent customer service. No fee collection is required of this position. Commitment is 32 hrs/week of work for a minimum commitment of 3 months.

Requirements:
Potential candidates must have an RV or trailer, possess a valid driver's license, and be able to pass a federal background check.

Benefits:
RV/Trailer pads are provided at no cost to the volunteer. Candidates must have a mobile home (RV or Trailer) to be considered for the position. Training covering both technical subject matter and communication skills. Development of work experience and skills in the field of interpretation. Enjoyment of sharing the wonders and resources of Death Valley National Park with visitors. Weekends allow for visits to High Eastern Sierra Mountains, LA, Las Vegas, and other surrounding areas. Volunteers who work an excess of 250 hours earn a free Volunteer "America the Beautiful" pass.


Last updated: May 8, 2023