Doing Business With The Park
Important COVID-19 Notices:
CUA/SUP Permits: must have a COVID-19 Addendum attached, signed by park staff. Please contact DEVA_permits@nps.gov for instructions on permit reinstatement. At this time, group size is limited to 10 people total, including the group leader. Park entrance fees for CUA/SUP groups are to be paid at the automated fee machines at either the Furnace Creek Visitor Center or the Stovepipe Wells Visitor Center only.

Scientific Research Permits: we are evaluating requested research permits on a case-by-case basis due to safety considerations during the COVID-19 pandemic. Review times may be longer than normal. In addition to standard documents permit applications should also include : 1) a statement of justification for the request clearly outlining the urgency of the proposed research activities, and 2) an institutional COVID-19 safety plan. For more information e-mail us.

We appreciate your patience and understanding during these challenging times.
Do you need a permit?
What kind of permit do you need?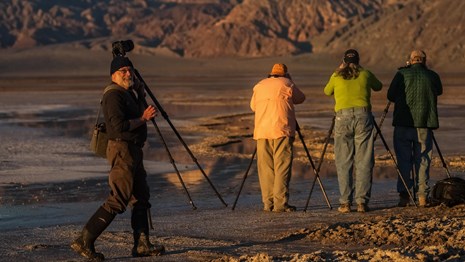 Commercial Use Authorization (CUA)
Photography and arts workshops, guided hiking, guided camping, bicycle trips and aid stations, transportation permits.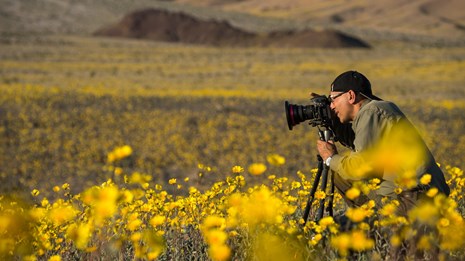 Commercial Film and Photography
Film or photography for commercial purposes such as a fashion shoot, filming of a commercial or shows, etc.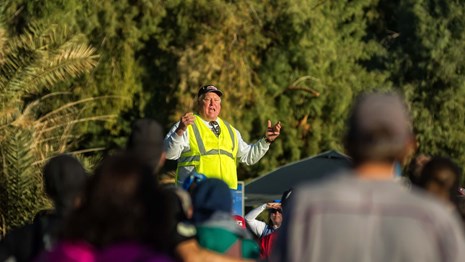 Special Use Permits (SUP)
Weddings, commercial activities and tours, sporting events, and more require a permit.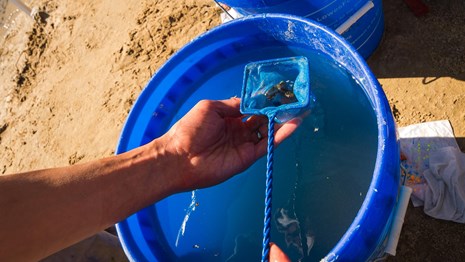 Research Permits
To apply for a scientific research and collecting permit, visit the NPS Research Permit and Reporting System website.


Last updated: September 14, 2020