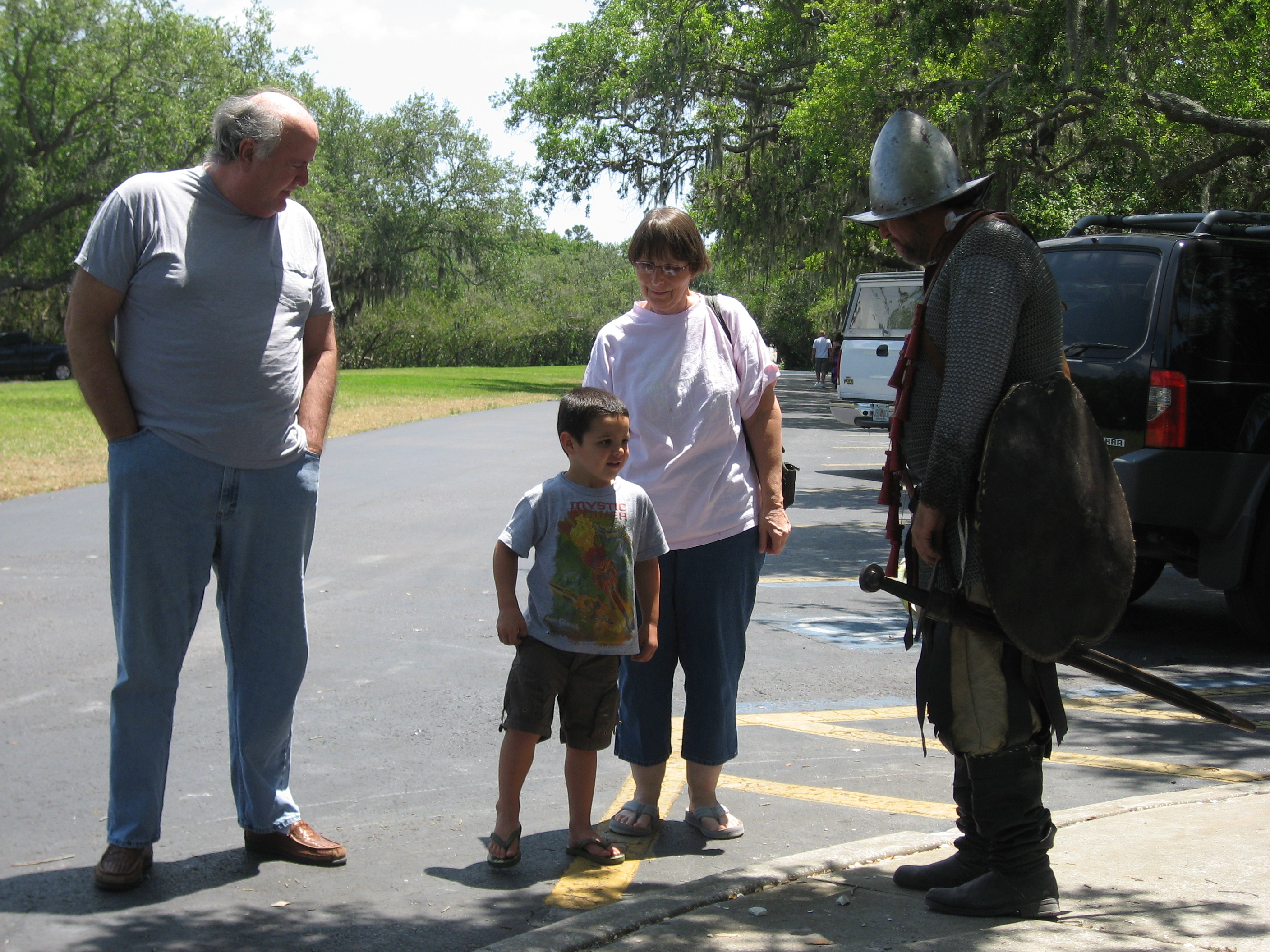 News Release Date:
March 22, 2009
De Soto National Memorial Invites You to Five Centuries of Florida History in One Day
Come experience Florida's unique history through the eyes of over twenty re-enactors. On Saturday March 28th, join us as we host re-enactors representing people from all key periods of Florida history. Visit with Spanish conquistadors, Seminole warriors, Florida Crackers, and soldiers from the Civil War to Vietnam.
Pre-Columbian History — Local artist and historians Hermann Trappmann and Elizabeth Neily will present artwork and artifacts of Florida's native past.
Cow Camp— Come explore an authentic Florida Cracker cow camp complete with real cattle!
Unique Weapons and Demonstrations — walk through time and listen to people and soldiers from Florida's past describe what life was like and demonstrate their unique weaponry.
Experience History — Walk through Spanish, Seminole, Civil War, & WWII camps and experience history first hand! 
Activities for the Kids — Make sure to bring the kids, because there will be plenty of activities for them to do, from mask painting, to dressing as a conquistador we will be sure to keep them busy!
Picnic with Re-enactors— Bring a picnic lunch and enjoy sharing a meal with Conquistadors, Florida Crackers, Army Rangers and more! 
Event admission and all activates are free. Event hours are 10:00 a.m. till 4:00 p.m. demonstration times and events will be posted on the day of, all activates are subject to change due to weather.  
Future De Sotoevents in the 2009 season are:
National Parks America Tour — April 4
Come out and make a difference for your local National Park. Volunteer your time and help beautify our park.
De Soto Landing — April 25
Come witness De Soto's historical landing in TampaBay. This day will include a re-enactment of Hernando de Soto's landing as well as the final day of our living history season.
DeSoto National Memorial is located at 8300 De Soto Memorial Hwy.Bradenton at the Northern terminus of 75th street West. I-75 exit 220 SR-64 Manatee Ave.
941-792-0458
-NPS-
EXPERIENCE YOUR AMERICA
The National Park Service cares for special places saved by the American people so that all may experience our heritage.