News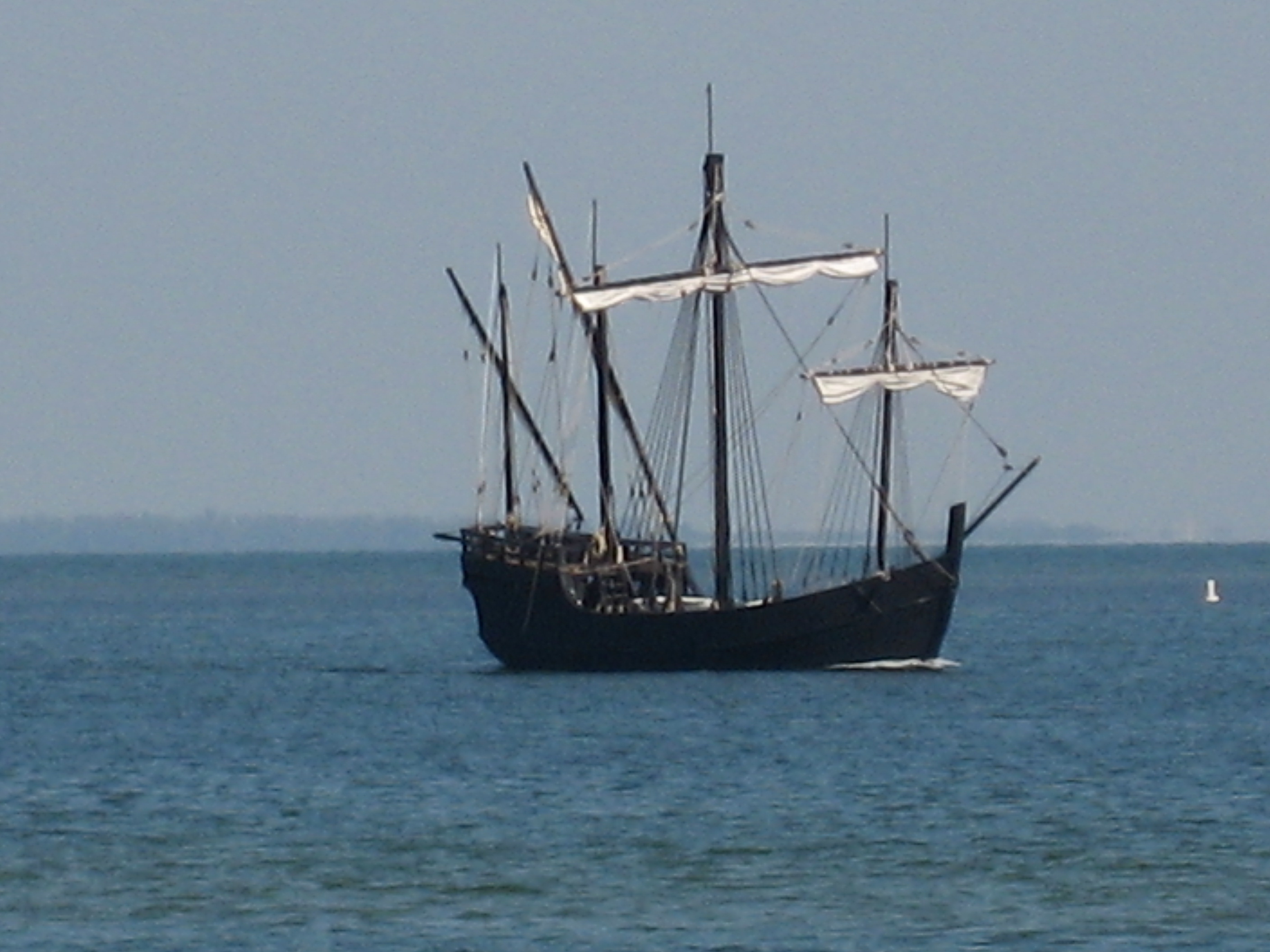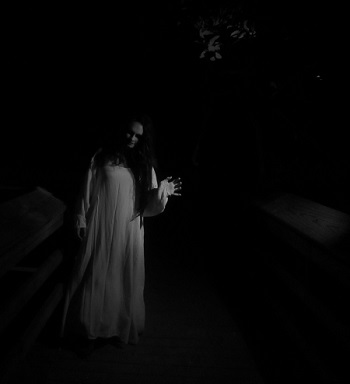 Need Volunteers for DESOWEEN VII: Camp Desoween!
Did you ever want to be part of a haunted house, trail, or one of those scary events at one of those large theme parks? Do you have a knack of scaring people but no place to do it? Are you looking for an opportunity to have fun and give back to the community?Well, do we have an opportunity for you!
Camp Desoween —De Soto National Memorial will be holding its seventh haunted trail on Saturday October 24th from 6:30-9:00pm, and we need you to help make it spookier than ever. We need volunteers for actors, make-up, traffic, crowd control and work behind the scenes of one of the largest haunted trails in Manatee County. We need all ages to portray haunted summer campers, distressed counselors, and the dreaded Sisters of the Swamp. We need you!
Unique Opportunities —Sign up and start your own odyssey into America's national park experience. By volunteering for this and other park events you not only give to the National Parks, but you create your own unique connections with your public lands. All work is counted as volunteer and community service and looks great on college resumes, and applications. Teens in Middle and High School qualify to join the parks Youth Advisory Council, which gives them a voice in shaping the parks future, and earn valuable service. All volunteers under 18 need their parent's permission, and any under the age of 14 need their parents with them. This event moves 600-800 people through the park in two hours so you will get a lot of exposure.
Sign up Today —DESOWEEN VII needs people like you to be great so call us at 941-792-0458 or email e-mail us or e-mail us . Also visit us on our Facebook page by searching for De Soto National Memorial. Hurry up we are waiting to hear from you!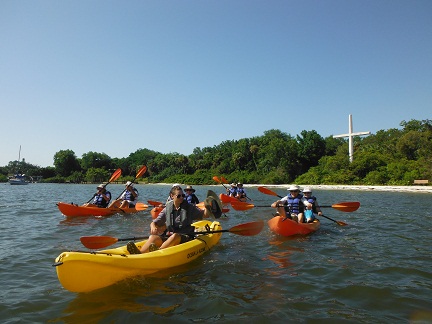 De Soto National Memorial Ranger led Kayak Tours.
On Fridays, Saturdays and Sundays from May through November, De Soto National Memorial offers free ranger led kayak tours. Explore the waters that Native American Indians and Spanish Conquistadors traveled hundreds of years ago.
First time or experienced —For all skill levels, our trained rangers will ensure your first time will be safe and enjoyable. For kayakers with more experience, our tour will offer a different way for you to view the natural resources and vibrant history of the Manatee River.
No Equipment, No Problem —We supply Kayak, paddles, personal flotation devices, and other safety equipment. This is an excellent way to try out a new hobby before spending all the money.
A unique look at Florida's coastal resources —Paddle through time as you explore the coastal estuaries. Learn how native peoples and European settlers used the water ways for transportation and food. Learn about several of Florida's unique coastal ecosystems. Find out how you can help preserve and protect these fragile ecosystems for future generations.
Tour Information —Kayak tours will be held on Friday, Saturday and Sundays from May through November at 9:30 a.m. The kayak tours and all equipment rentals are free. RSVP is mandatory for space is limited please call 941-792-0458. All children between the ages of 8-16 must be accompanied by an adult. Due to life jacket restrictions children less than 50 lbs. are not allowed on tours. Free paddle is only allowed under supervision of a park ranger, all participants must stay with the tour. All gear will be checked and a safety briefing will be held before the tour begins. For experienced paddlers ask about our monthly advanced tour, attendance of one regular tour is mandatory for participation in advanced tours.
All events and activities are free at De Soto National Memorial. Event hours are 9:30 to 11:00 a.m. All activities are subject to change due to weather. To RSVP call 941-792-0458.
DeSoto National Memorial is located at 8300 De Soto Memorial Hwy, Bradenton 34209. On I-75 take exit 220 SR-64 Manatee Ave. Go west to 75th street. Travel north, the park is located at the terminus of 75th street. De Soto National Memorial is open seven days a week. The Visitor Center is open from till park grounds are open from sunrise to sunset.For more information go to: www.nps.gov/deso, or visit our Facebook page at De Soto National Memorial.
941-792-0458