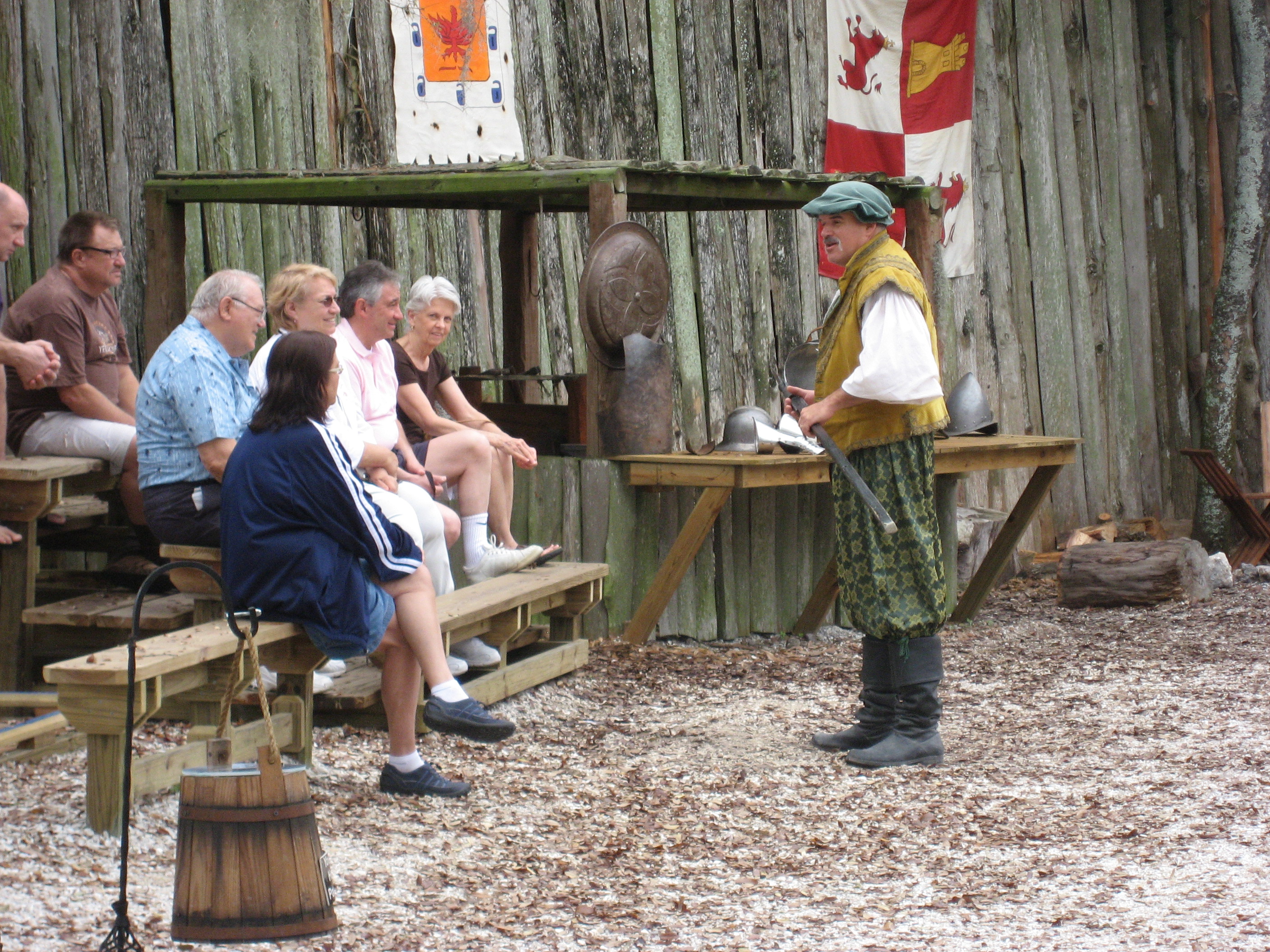 News Release Date:
March 19, 2008
CampUzita to Extend its Season
BRADENTON, FLORIDA – Due to the overwhelming popularity of this years season, De Soto National Memorial will be extending the living history programs at Camp Uzita until April 26, 2008. Camp Uzita at De Soto National Memorial takes visitors back in time to 1539, when 650 Spanish conquistadors came to Tampa Bay and changed the lives of its native inhabitants forever. Programs will focus on the meeting of two very different cultures, as guests listen to talks and watch demonstrations on Spanish and Native weaponry. Watch living history interpreters demonstrate new and old world arts and crafts. Bring the children out on Saturdays, where they can learn about the tradition of Native American mask painting and paint one to take home for themselves. Entrance to the park as well as all programs and activities are free of charge.
Daily Schedule for activities at CampUzita: Portrayed by living history rangers, and local volunteers at De Soto National Memorial
De Soto The Untold Stories – Come explore with us the differences in Spanish and Native Southeast cultures as they were thrust together upon the land known to the Spanish as La Florida. Hear about some of the lesser known stories of people involved in the events of 1539. Learn about the unique events and individual histories that helped shape Florida and North America for the next 500 years.
Times: 10:00, 11:30, 1:00, 2:30
Weapon demonstrations follow each presentation.
Daily Camp demonstrations will include*
Blacksmithing               16th Century Cooking               Native Arrowhead Crafting
Heraldry                       Pottery/ Basket making            16th Century Camp Life
*Daily demonstrations offered are subject to change, due to staffing and weather.
Our Visitor Center offers a short 22 minute film Hernando De Soto in America about the expedition, a bookstore, restrooms, and a staffed information desk. The park also has over one mile of trails, beaches, and a scenic picnic area.
De Soto National Memorial is located at the end of 75th Street NW in Bradenton.  Entrance to the park is free, as are all activities.  The Park is open from sunrise to sunset; the Visitor Center and parking area close at 5:00 p.m.