LOCATE-ACCESS-STABILIZE-TRANSPORT (LAST)
One of the many 'signs of spring' in Talkeetna is when the full cast of Denali mountaineering rangers arrive in mid-March. Typically the first four weeks of the season begin with a series of training blocks in technical rescue, EMT skills, avalanche training, and helicopter crew member and short-haul training. Search and rescue skills are perishable and need to be reviewed and practiced frequently to be effective.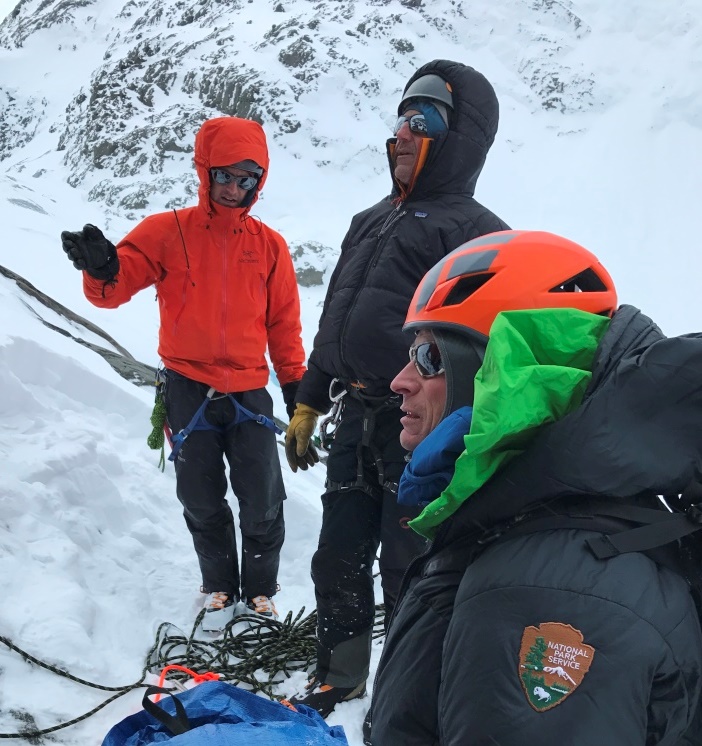 Rigging for Rescue Training (NPS Photo)
As an organized team-based SAR program it is important to understand safety margins, resources, and back-up resources in moving someone from a position of predicament to a position of care. That differs dramatically from improvised companion rescue systems visiting climbers employ. Many times rangers are not the first responders - a typical SAR sequence for us follows a "LAST" sequence.
LOCATE: Our first priority is to locate a team -- with over 6 million acres of park- that can prove challenging. Even with In-reach and satellite phone devices it can be difficult to find a team from the ground and the air. Our ranger staff have a lot of familiarity with the climbing routes but poor weather and visibility can make teams hard to find. From late April to early July we stage rangers and volunteer rescue teams near popular climbing areas in the mountains to be more available to protect the resources and visitors in the park.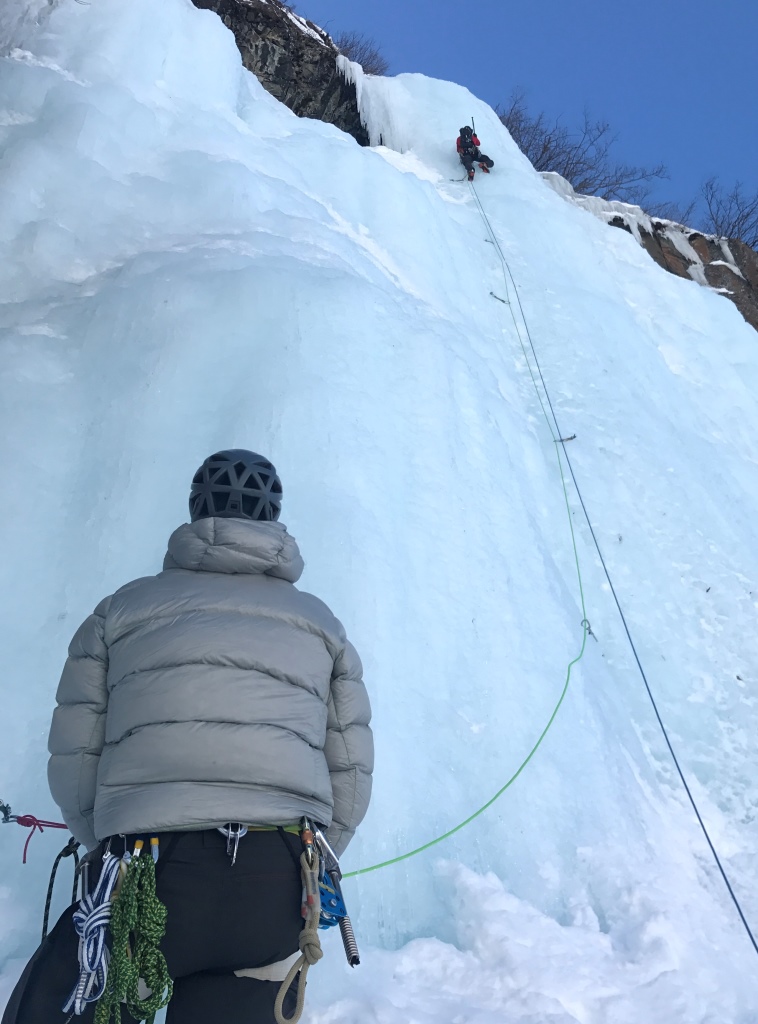 Rangers practice rigging in all types of terrain -- ice, snow, rock (NPS Photo)
ACCESS
: The Alaska Range hosts some of the most formidable and technical alpine climbing terrain in the world. In order to even walk to a team on a glacier involves ropes and rigging. Mike Gibbs, owner of Rigging for Rescue, has been working with our team for over a decade to refine the variety of techniques that allow our rangers to respond to diverse rigging challenges: crevasse extraction, rock rescue, ice rescue, and high-altitude multi-pitch raises and lowers.

This year the team spent 5-days in Chugach State Park reviewing high angle rescue, two-rope technique, patient packaging and transport. Daily training topics were reviewed in the mornings and the afternoons were spent out on the cliffs practicing multi-pitch rescue.
It is not always safe for our teams to respond. Often the conditions that contribute to an accident could likely cause a second. Every year we review our avalanche hazard evaluation skills. Don Sharaf from American Avalanche Institute tested the rangers in Pro 1 avalanche proficiencies. Rangers were tested and evaluated on their ability to coordinate a rescue for a multi-person avalanche burial. They had to locate and extricate two buried avalanche transceivers in a 50m x 50m grid in under 7 minutes -- the time you could expect to unearth two people and successfully prevent suffocation.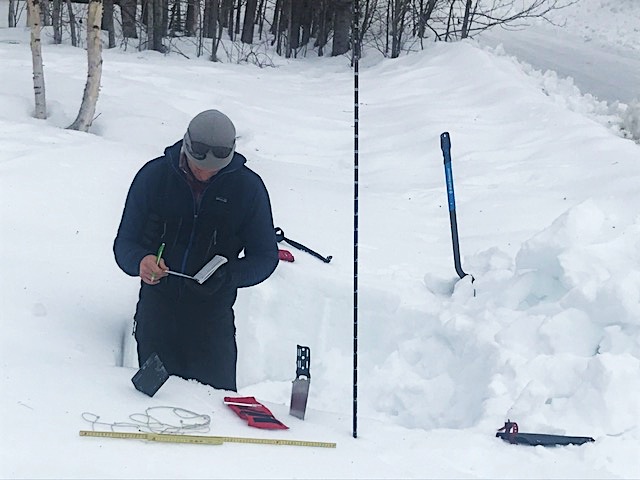 A ranger assesses the snowpack for avalanche hazard. (NPS Photo)
Also understanding and documenting snow layers and the conditions that contribute to instability helps the team understand how to manage thousands of feet of rescue operations on snowy slopes.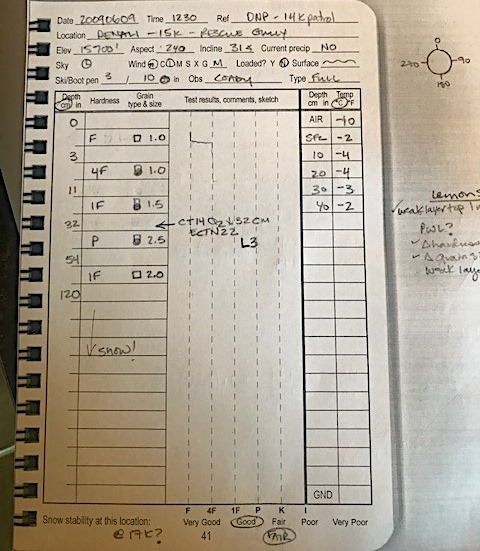 The science behind the assessment (NPS Photo)
STABILIZE: Our ranger staff is all trained in wilderness medicine and most are also EMTs. Every season we spend 3-days reviewing and refreshing our skills with the Park's medical advisor Dr. Jenn Dow and flight paramedic/ranger David Weber. Treatment and care of frostbite and altitude illness are often emphasized but we are required to review a huge variety of ailments and conditions. This year we spent 2-hours reviewing emergency childbirth.

The rangers also spend a day at regional hospitals performing clinicals. We assist hospital staff taking vitals, moving patients, building splints, and providing on-going care.  On the mountain we promote self-sufficiency among visiting climbers and limit our assistance to emergencies only threatening a visitor's life, limb, or eyesight. Out of thousands of visitors each summer fortunately only a few dozen meet this criteria.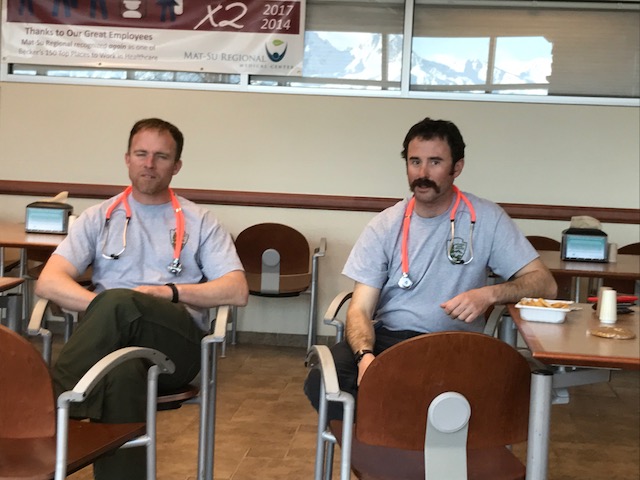 Rangers Frank Preston and Jake Beren take a break from the hospital ER during a hospital training day. (NPS Photo)
TRANSPORT: Both ground and air transportation are options for moving injured and ill visitors. This year Alyeska ski resort generously donated senior patroller Ben Kholer to work with the rangers on ski descents with litters. Although professional ski patrollers use this skill daily it is only 1-2 times a summer that the rangers are tasked to transport a patient this way. It was enormously valuable to practice multiple descents in a day and be coached and critiqued on our performance. More commonly our rangers perform helicopter transports with internal and external loads. That will be the entire focus of our next training block with Andy Hermansky of Temsco Helicopters who is in his 9th season working with our team.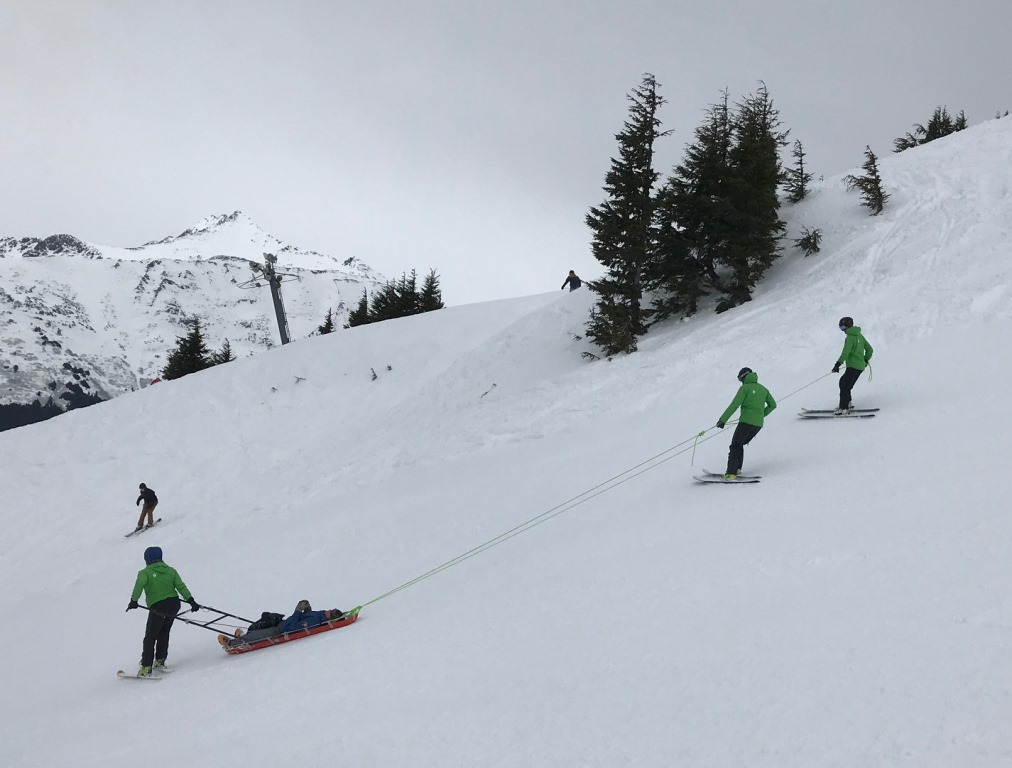 Rangers spend a day with Alyeska ski patrollers practicing patient transport. (NPS Photo)
Caring for Denali's mountains and its visitors is an enormous challenge. The Talkeetna rangers train in these skills every year in the hopes that they do not have to use them. Even with a robust preventive SAR program and many conscientious climbers from all over the world we have "LAST" as a last resort- it sometimes saves lives.