Units 80 - 85: The Southwest
UNIT 81, 82, 83, 84, 85
UPPER YENTNA-LACUNA/LOWER KAHILTNA/YENTNA RIVER PRESERVE/MOUNT DALL PRESERVE/KITCHATNA PRESERVE
Quota: None – but group size must be 12 or less in Unit 81 and 6 or less in the rest
USGS Quad Maps: Talkeetna B6, Talkeetna B5, Talkeetna B4, Talkeetna C4, Talkeetna C5, Talkeetna C6, Talkeetna D4, Talkeetna D3, Talkeetna C3, Talkeetna B3

Description
The Yentna River valley is the major lowland feature in this area. It is a steep side glacier carved valley with a gravel bar over a mile wide in most areas. The valley walls are covered with thick stands of alder and rock cliffs. Above this zone, there are high mountain alpine valleys, particularly in the Kichatna Mountains.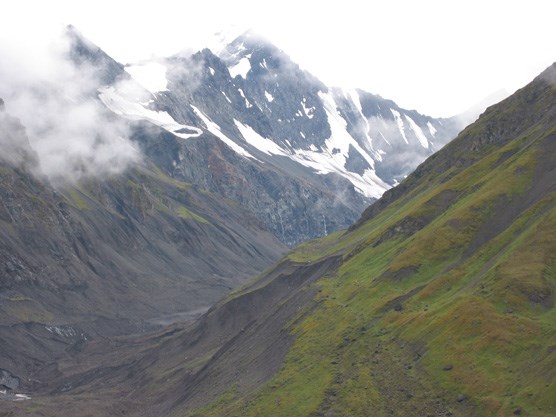 Tips/Special Features
This area is extremely remote and rugged. There is no easy hiking. There are a few opportunities for multiday expeditions in alpine terrain unless you include glacier travel. The area is rarely visited and the scenery is some of the most spectacular in the Park and Preserve. All access to the area is by aircraft. The weather is unpredictable and pickup dates can be delayed for several days, so plan accordingly. This is not a good area to take your first crosscountry hike in Alaska, but it has the potential for a once in a lifetime trip that you will never forget if you have the experience and skills to safely travel here.

Access
Many of the best landing sites for starting or finishing a trip are actually outside the Park and Preserve at places like the Dillinger River, Kichatna River, Tatina River, Mystic Pass and Rainy Pass. Access from these points will get you into to the range above the majority of heavy brush. There are also several landing strips along the Yentna River that could be used as base camps to explore surrounding drainages. Any commercial air-taxi can drop you off and/or pick you up from landing zones outside the boundaries of Denali National Park & Preserve, but only authorized air taxis can land within the units. Contact the Park's commercial services division before agreeing to a flight into this area.

Routes/Access Corridors
It is possible to link up the five major landing portals described above by using high mountain routes like Shellabarger Pass or Simpson Pass to make connections through the Kichatna Mountains and Cathedral Spires. These routes are still very difficult, but they avoid the worst of the alder brush that is so problematic for most of the hiking on the south slope of the Alaska Range. There are also several large "hanging valleys" that feed into the Yentna River. There are landing sites along the river that can be used to provide access to a point on the river below these valleys. In most cases, a day's climb uphill through the alder will get you to these valleys and into alpine hiking. This is not an easy task, but the opportunity to explore an area that has been visited by few if any hikers may be worth it. Travel from the north side of the Alaska Range to the south side via Mystic Pass is not possible. The south side of the pass is a narrow rocky defile several hundred feet deep with a river in the bottom and there are no good routes on the slopes above it.

Additional Notes and/or Hazards
Hikers considering a trip into or across this area should contact the Walter Harper Talkeetna Ranger Station for further guidance on route suggestions and logistics. Travel up onto the various glaciers requires previous glacier crossing experience and is not recommended. Be prepared to rescue yourself; you will not run into other parties and there is little air traffic in this area.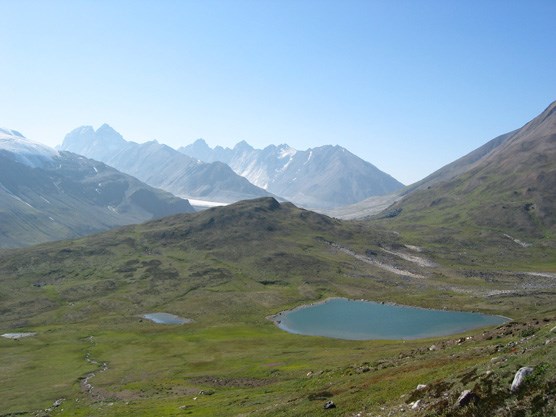 Last updated: April 14, 2015