Unit 8: Polychrome Glaciers
UNIT 8
POLYCHROME GLACIERS
Quota: 6
USGS Quad Maps: Healy C6, Healy B6

Description
Several small glaciers tucked into steep-sided valleys in the Alaska Range produce streams that flow to the north across a broad open plain and eventually join the East Fork River. The wide, brush-free gravel river bars are surrounded by open tundra hillsides and small drainages filled with willow. The entire unit is above tree line.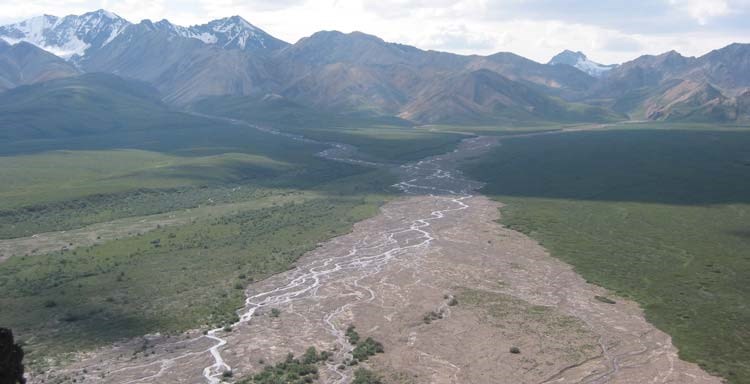 Tips and Special Features
There is relatively easy hiking on the gravel bars and only minor stream crossings. The five Polychrome Glaciers at the headwaters are some of the most accessible glaciers in the park and they are surrounded by multicolored ridges. You will need to balance the easy access, spectacular scenery and good wildlife viewing opportunities in this unit with its exposure to the Park Road. It is very difficult to be out of sight or sound of the Park Road and you should plan on hiking at least 7 miles before finding a place to camp.

Access
The best access to this unit is from either the west side of the East Fork River Bridge or from the small creeks that cross the Park Road west of Polychrome Overlook (Mile 46). These creeks lead south into the unit and provide corridors which avoid the thickest brush. There is a large band of cliffs south of the Park Road for approximately 2 miles on either side of the overlook, making it difficult to drop down into the unit from that area. Traveling to the western edge of this unit is about 2.5 hours on the bus.

Common Routes and Hiking Corridors
The gravel bars that lead south across this unit into the Alaska Range are the best corridors for hiking. Once you reach the Alaska Range it is possible to move east and west along the foothills to cross between the numerous glacial valleys that are a prominent feature of the unit. The ridgelines between the glaciers make good lookouts and hiking surfaces. It is best to have more than one night in Unit 8 to fully explore it. A connection to the East Fork River (Unit 7) is possible over a low divide at the eastern margin of the unit. Higher and more difficult traverses into the main Toklat River (Unit 9) can be made at the unit's southwest corner. These crossings require travel on steep scree slopes and careful navigation to avoid descending into impassable rock bands. This is dangerous terrain and should not be undertaken without prior experience in cross-country hiking and route finding.

Additional Notes and Hazards
This is a good unit for people new to backpacking in trail-less terrain and for children if they can hike more than 5 miles a day. Be sure your tent is out of sight of the Park Road and have it firmly fastened to the ground as the south winds can be strong in this area.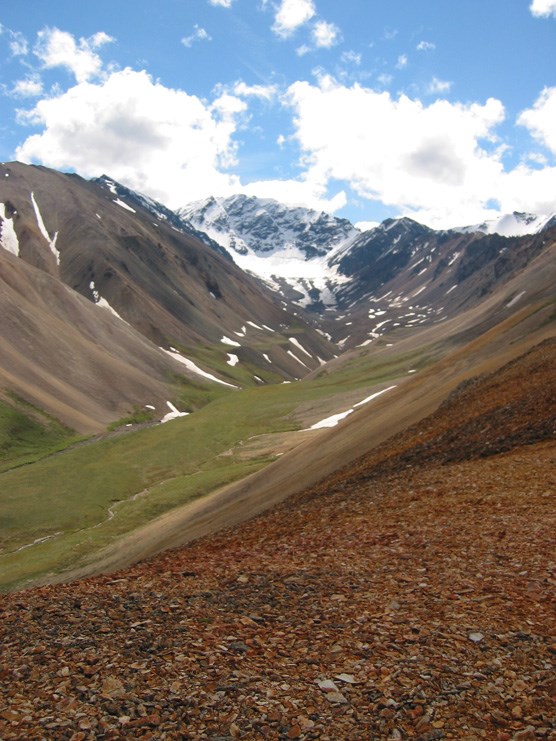 Last updated: April 14, 2015