Units 65 - 68: The Northwest
UNIT 65, 66, 67, 68
MOOSE-MCKINLEY/MCKINLEY-BIRCH/BIRCH-FORAKER PRESERVE/HERON-HIGHPOWER PRESERVE
Quota: No limit – but group size must be 6 or less
USGS Quad Maps: Mt McKinley maps - D5, D4, D3, D2, C6, C5, C4, C3, B6, B5, B4, B3

Description
The interior of Alaska is frequently represented by pictures of high snow covered peaks, glaciers and alpine tundra. While there are huge areas of this type of terrain, the lowland Black Spruce forest, muskeg and lakes found in the northwest corner of the park are a far more common habitat. This flatland that makes up nearly ¼ of the parks acreage is crisscrossed by the large rivers that flow north from the Alaska Range and dotted with thousands of small lakes. Consequently the area is very wet with dense vegetation, tussocks, hummocks and other features that make it extremely difficult to traverse. Even the gravel bars of the major rivers do not provide good travel routes because they are also very brushy.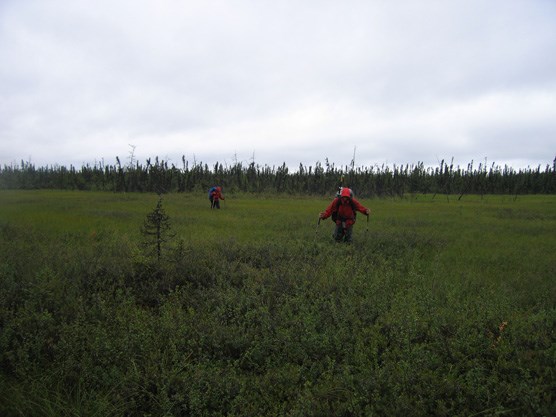 Tips/Special Features
The rivers and lakes in this area provide the majority of waterfowl habitat within the park. Practically speaking there are few summer hiking opportunities in this area. Short of boat trips or establishing a fly-in base camp on a lake, this area is only reasonable to travel across during the winter when the ground is frozen and the icy rivers become potential travel corridors.

Access
The only real access for most of this area is by boat or aircraft. The Park can be reached from the north by river boat via the Kantishna River which flows into the Tanana River. Float trips down the McKinley River or Moose Creek would originate from the Wonder Lake or Kantishna area of the Park Road. Float trips down the Muddy River would begin at Lake Minchumina. There is a large airstrip at the lake as well as the lake itself can be used for float plane landings. Float planes can also land on Lake Chilchukabena, the largest lake within the Park's boundaries.

Routes/Hiking Corridors
Please contact the Backcountry Information Center for current information on float trips down the McKinley, Moose Creek and Muddy Rivers.
Lower Moose Creek and the Bear Paw River was how most miners accessed the Kantishna district in the early 1900s. This river is floatable by experienced rafters, but there is no road access to this river after you leave the Park Road. Moose Creek flows eventually into the Kantishna River which hits the Tanana River about 75 miles downriver of the George Parks Hwy. Travelling down Moose Creek on foot is not recommended.

Additional Notes and/or Hazards
Mosquitoes are extremely dense in this park of the park in June and July. Subsistence and sport hunting and trapping is permitted in the 1980 ANILCA Preserve addition portion of Denali National Park and Preserve subject to applicable federal and state regulations. For more information see our web page on hunting.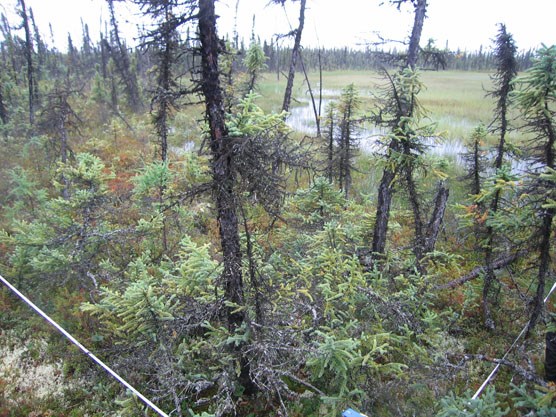 Last updated: April 14, 2015