Unit 37: Lower East Fork
UNIT 37
LOWER EAST FORK
Quota: 6
USGS Quad Maps: Healy C6
Description: Wide-open tundra covers the higher elevations, while the northern two thirds of this unit is a mixture of tundra with tussocks, brushy lowlands and spruce forest. Only the northern flanks of the Wyoming Hills and Outer Range are covered with alpine vegetation.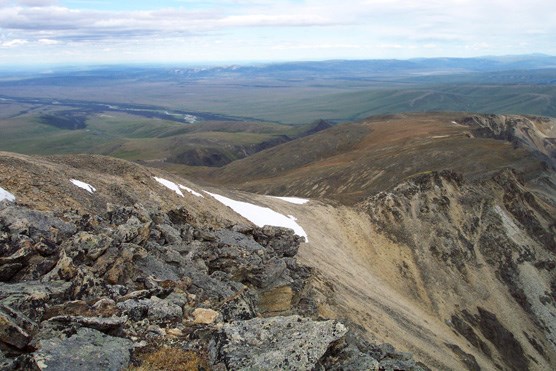 Tips/Special Features: The Wyoming Hills provide a remote hiking experience that is within a one day walk of the Park Road. You are unlikely to see other hikers or signs of their use. This can be a very challenging area to reach and will require several major river crossings. It might be more appropriate to visit here after doing other cross-country backpacking trips in Alaska.
Access: No direct access is possible to this unit from the Park Road or other developed areas. All access is via adjacent units (Units 38, 30, 28, 62). Typical access is from the south, either through the Wyoming Hills or down the East Fork River.
Routes/Hiking Corridors: The East Fork River is usually the best travel corridor into Unit 37. It is about a 9 mile hike from the East Fork River Bridge to reach the start of the unit and it will require many crossings of the East Fork. For this reason, this unit is not recommended as an overnight trip; it should be done as part of a longer trip, preferably for 3-5 nights.
About 10 miles north of the Park Road, the river becomes one channel and flows through a canyon on the north end of the Wyoming Hills. The river is nearly impossible to cross on foot in this section, so plan your route accordingly.
The ridgelines that lead away from the East Fork either to the west or the east are the best routes to the high country of the Wyoming Hills (Unit 38) and the Sushana River headwaters (Unit 28). These ridges are better travel routes than their accompanying drainages because of the heavy brush that can cover the bottoms and hillsides of these canyons. The northern half of the Wyoming Hills has many surprises for visitors, from gravel topped plateaus, to steep, loose rock, to large waterfalls.
A route across the top of the Wyoming Hills between units 37 and 38 is possible, but it will require many steep climbs and significant elevation gain. You will be required to traverse steep scree at some point, where a wrong step can result in a serious fall. Traveling around the north side of the Wyoming Hills is very difficult because of the wet, lowland vegetation and brush.

Additional Notes and/or Hazards: At higher water levels, the East Fork River can be a major river crossing and is typically impassible on foot once in the canyon. Black bears as well as grizzly bears may inhabit this area. Mosquitoes are dense in the northern flatlands of this unit in summer.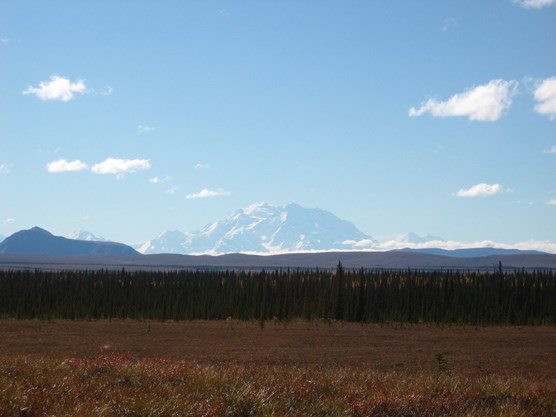 Last updated: September 1, 2015