Unit 30: Tributary Creek
UNIT 30
TRIBUTARY CREEK
Quota: 4
USGS Quad Map: Healy C6

Description
This unit is the companion to unit 29 and contains similar terrain, features and wildlife. One additional topographic feature is the East Fork River, whose large gravel bar makes up the western boundary of the unit.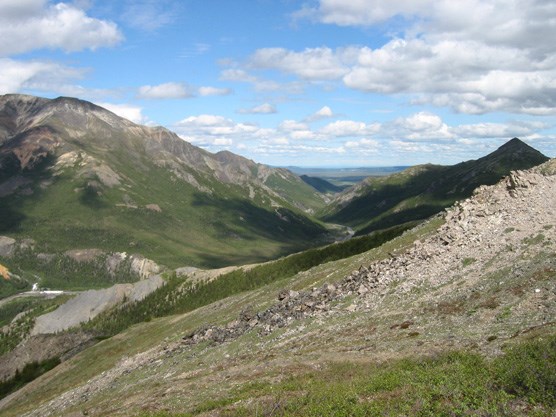 Tips/Special Features
Like Unit 29, there are numerous opportunities for 2-3 day hikes using the east - west system of ridges and passes that connect the two units. The East Fork River provides an access corridor for hikes into adjacent areas. Be prepared for river crossings if you select a route along the East Fork, because it runs up against multiple cliffs and bluffs.

Access
Most visitors enter this area by getting off at the East Fork River Bridge, about a 2 hour bus ride. The Sable Pass Wildlife Closure blocks access to the rest of the southern boundary of the unit. Information about access from the east is available in the Unit 29 description.


Routes/Hiking Corridors
The major hiking route in this unit is down the East Fork River along the gravel bar. This river corridor provides access to the western end of the many passes and ridges that connect with unit 29. It is also a way to reach routes that go west into unit 31 or into the Wyoming Hills to the north (Units 37 and 38). With good route selection, the river is usually crossable in the section between the Park Road and Tributary Creek. North of this area, the river crossings are progressively more difficult as the river becomes more confined and increases in volume. Travel along this section is still possible but it requires that you have a higher degree of comfort with making river crossings. Tributary Creek and all the other drainages that lead east to unit 29 are brushy at their lower ends and then open up as they approach the headwaters or passes. The ridges are typically less brushy than the drainages and are good route options.

Additional Notes and/or Hazards
Mark the current Sable Pass Wildlife Closure on your map and stay out of it. The East Fork River can be swift and dangerous. It is generally well-braided for approximately 8 miles north of the bridge, after that it enters into a narrow canyon with no potential to cross. During summer rainstorms, the river can swell quickly, making a crossing by foot impossible without being swept downstream.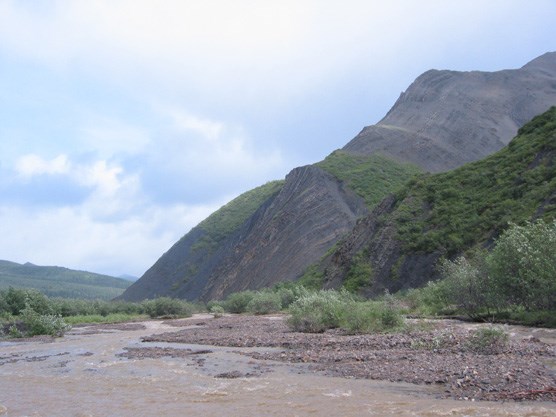 Last updated: April 14, 2015