Unit 3: Jenny Creek
UNIT 3
JENNY CREEK
Quota: 4
USGS Quad Maps: Healy C4, Healy C5

Description
A high, broad system of ridges runs east to west through this unit, from Park Headquarters to the Savage River. The higher ridge tops are mostly dry tundra, with taiga forest and brushy willow covering the lower slopes. The flats and rolling hills at the base of these ridges are covered by thick brush that can be difficult to move through.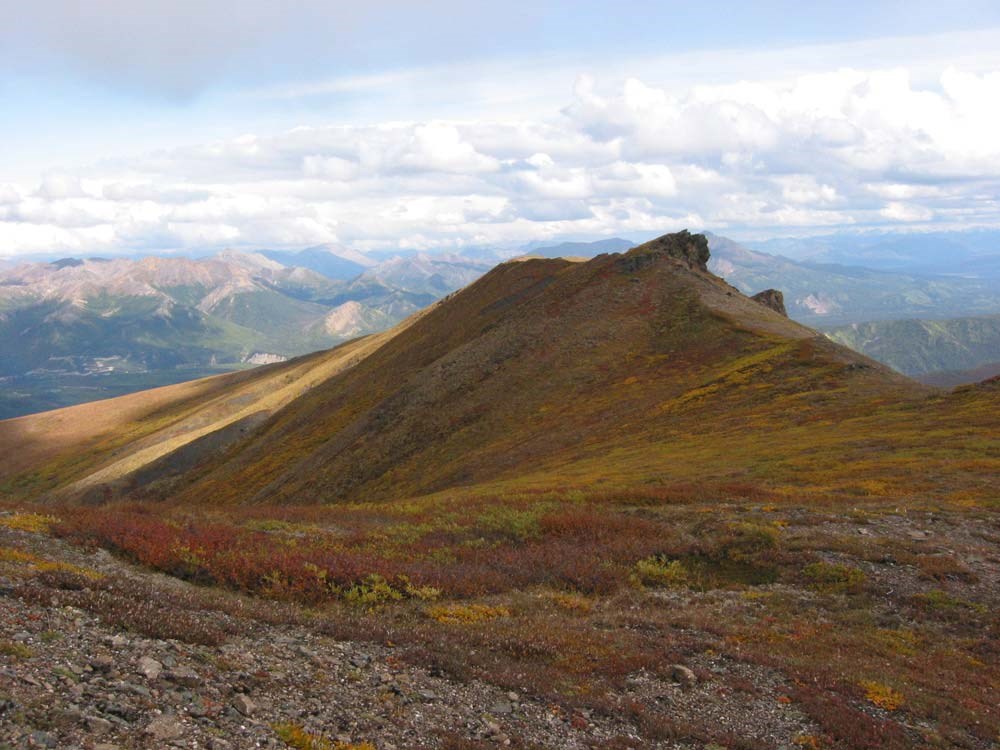 Tips and Special Features
The interconnected ridge systems in this unit provide numerous opportunities for either day or overnight alpine hikes. Once you are on the dry tundra, it is possible to follow ridgelines for many miles, a rare opportunity in Denali National Park. Many hikers are drawn to the large granite boulders on the top of the ridge directly south of the Park Headquarters. Most of the worst brush can be avoided by looking ahead and planning your route carefully. This unit is accessible by a free shuttle system that runs between the Riley Creek Campground and Savage River, called the Savage River Shuttle.

Access
You can access this unit from virtually anywhere along the Park Road between the Denali Visitor Center and Savage River Campground. Some of the best locations with the least amount of brush are between Park Headquarters and about Mile 8. You also can access the unit quickly by hiking east from the Savage River Campground, along Jenny Creek.

Common Routes and Hiking Corridors
As you travel south from the Park Road, there are spur ridges and drier areas that can be used as routes to climb up the forested lower slopes of the main ridge system. Open terrain can typically be reached in 2-3 hours of hiking. Hines Creek is usually easy to cross except during snow run-off times in June or during any period of heavy rain. Jenny Creek is easy to cross, but is brushy for most of its drainage. You can make a longer backpacking trip by traveling south into headwaters of Jenny Creek and dropping into the Riley Creek (Unit 2) or Savage River (Unit 4) drainages. Travel on the ridges as much as possible to avoid the thick willows and alder below.

Additional Notes and Hazards
During the moose rut season (September) there may be a temporary wildlife closure along the Park Road in this area, making it more difficult to access Unit 3. It is your responsibility to know the closure boundaries and stay out of this area when necessary. Water may be difficult to find on the high ridges late in the season.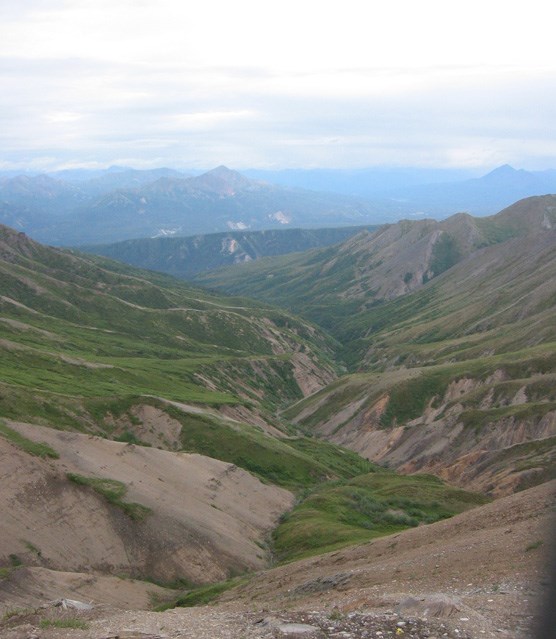 Last updated: April 14, 2015