Unit 2: Riley Creek
UNIT 2
RILEY CREEK
Quota: 12
USGS Quad Maps: Healy C4, Healy C5

Description
The major feature in this unit is Riley Creek; a clear, fast-flowing stream bounded by occasional gravel bars and forested terraces. Close to its headwaters, steep hills flank the sides of the river and lead to large areas of alpine tundra. Lower Riley Creek is a large stream, with thick spruce and willow forests covering the valley bottom and lower hillsides.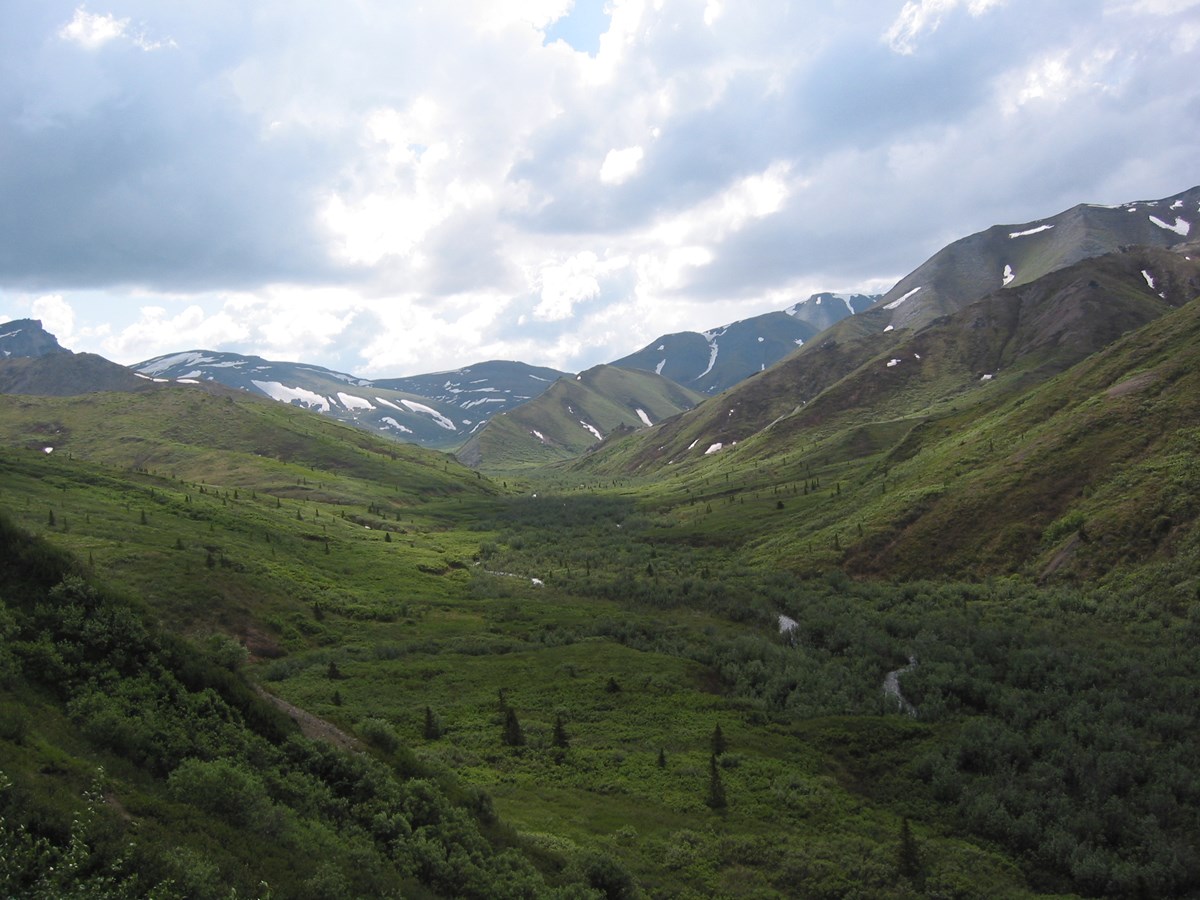 Tips and Special Features
Solitude can be found within this unit's boundaries as it is a large area with much variation in topography and vegetation. Hiking along Riley Creek can be brushy and there are no views of Denali, but the scenery is spectacular at the headwaters or from the high ridges that lead up and away from the main drainage. This unit contains some spectacular and rugged alpine terrain in its headwaters along with small cirque lakes that are not commonly found in other areas along the Park Road corridor. It is a good option for fit groups with many individuals because you don't have to use the bus system to get to this unit, and it has a limit of 12 people per night.

Access
There is no road access to this unit. It is reached by passing through an adjacent backcountry unit or by using a sturdy boat to cross the Nenana River from the George Parks Hwy.


Common Routes and Hiking Corridors
If you start from Riley Creek Campground, you can use the McKinley Station Trail and Triple Lakes Trail to access the lower reaches of Riley Creek after about a 0.5 miles. Hikers traveling up Riley Creek tend to hike along the valley floor, but look out for tall cliffs, especially on the east side of the creek. The cliffs are much smaller on the west side. It is possible to hike up several ridges into other units farther west. Expect a brushy climb up the lower parts of these ridges, but once you reach the high alpine slopes there is good hiking in rarely-traveled terrain.
Dropping into Riley Creek from the northern and western-most lake on the Triple Lakes Trail (Unit 1) is also a good way to get into this unit. From there you can hike up Riley Creek to a series of alpine passes that can bring you into the Windy Creek (Unit 16), Savage River (Unit 4), or Sanctuary River (Unit 5) drainages. These are all near the headwaters of Riley Creek and afford spectacular views of Fang Mountain and other alpine scenery. These are high passes so you may need to travel across steep snow fields even in mid-summer. The low pass at the head of Riley Creek provides a natural travel corridor for crossing the Alaska Range. There are no steep ascents on this pass, but there is a lot of high brush. The pass leading to the Sanctuary River is more difficult. It is a long climb with sections of moderately steep scree. Passes into the Savage River drainage are on extremely steep slopes that require travel over areas of very steep scree or steep snowfields. Clouds and fog are common in the upper reaches of these drainages. Only groups competent in map reading and compass navigation should attempt these extended trips.

Additional Notes and Hazards
Riley Creek can be extremely difficult to cross in summer, due to many steep cliffs and its single-channel flow. Only those with previous river crossing experience should attempt the section between Little Creek and Hines Creek. Riley Creek is generally easier to cross south of the Triple Lakes area.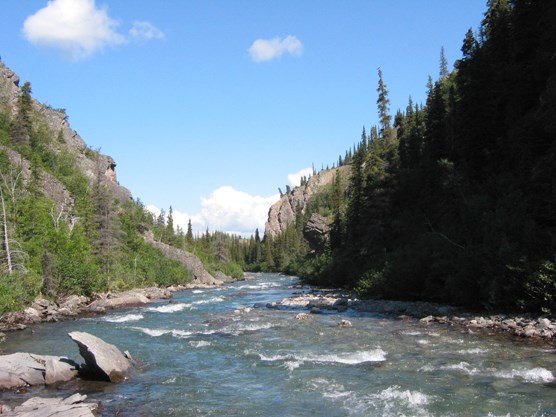 Last updated: September 1, 2015