Unit 19: Pirate Creek
UNIT 19
PIRATE CREEK
Quota: 4
USGS Quad Maps: Mt McKinley B1, Mt McKinley B2, Mt McKinley A2
Description
The many tributaries in the headwaters of Clearwater Creek create a series of valleys that terminate at the high ridge system on the southern edge of the unit. This high ridge overlooks the Muldrow Glacier to the south. While there are a few hillside willow patches and some thick brush down in the creek bottom, the majority of the area is alpine tundra. The large Muldrow Glacier makes both the eastern and southern boundary of the unit; a glacier surge in 2021 has made that area impassable.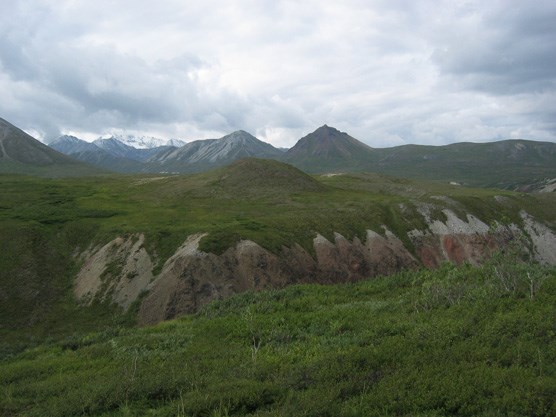 Tips and Special Features
Few people travel here, because it is difficult to reach. As of 2021, the only access to the area from the Denali Park Road involves crossing the large McKinley River. Traveling to this unit requires at least one full day of challenging cross-country hiking, so most people spend a night in either Unit 14 or Unit 20 on the way in or out. Mosquitoes can be bad in this area from mid June to mid August.
Access
This unit has become extremely difficult to access due to the 2021 surge of the Muldrow Glacier. The glacier has become impassable, which has cut off access from Units 13 and 18. That leaves crossing the McKinley River from Unit 14 as the only option, which is often too deep to cross on foot during midsummer. As an additional hazard, the surging Muldrow Glacier may emit outburst floods into the McKinley River, so even a crossing by packraft should not be taken for granted.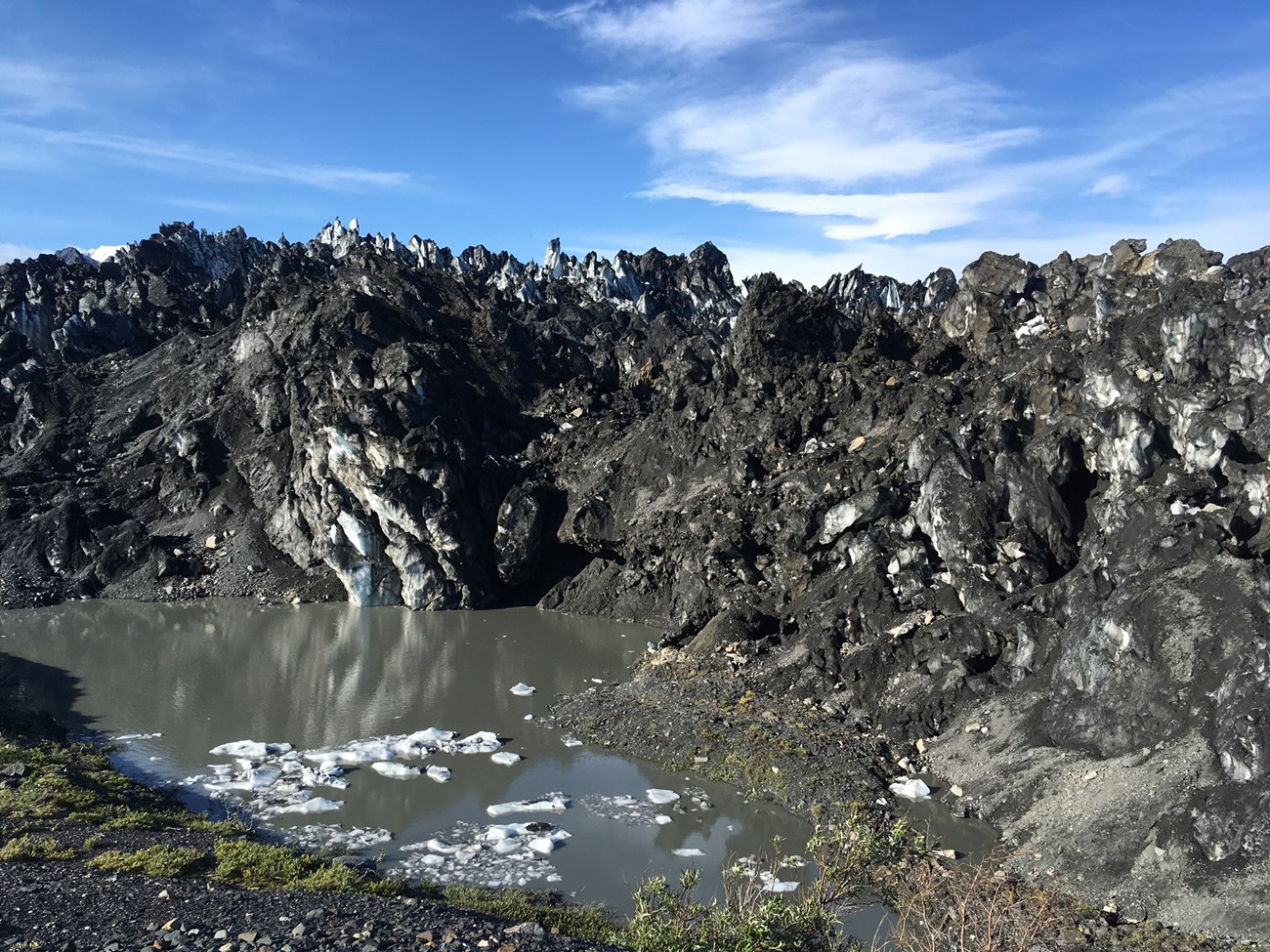 Common Routes and Hiking Corridors
This area is best for people who are doing hikes of 3 nights or longer and want to be in a remote area. Due to the challenges of getting into Unit 19, it is not recommended for backpacking trips of 2 nights or less.
During early and late summer, this area can be accessed by crossing the McKinley River from Unit 14. Crossing the McKinley River should only be attempted by backpackers with previous major river crossing experience. This is a large, glacier-fed river and it is extremely difficult to cross for most of the summer, even in sections where it is heavily braided. Once you are across the river, you can work your way east by following the low ridges east of Turtle Hill, or the McKinley River Bar, or traveling up the stream bed of the Clearwater River.
Additional Notes and Hazards
More detailed route descriptions for crossing the McKinley River are available by talking to the staff of the Backcountry Information Center. It is best to cross the McKinley River early in the morning, meaning it is ideal to spend your first night in Unit 14 or 15 and cross the next day.
Last updated: August 19, 2021