Unit 11: Stony Dome
UNIT 11
STONY DOME
Quota: 2
USGS Quad Maps: Mt McKinley B1

Description
This small unit quickly transitions from the broad alpine meadows of Highway Pass into several narrow stream drainages that immediately disappear into a rugged ridge system within the Alaska Range. All of this unit is above treeline.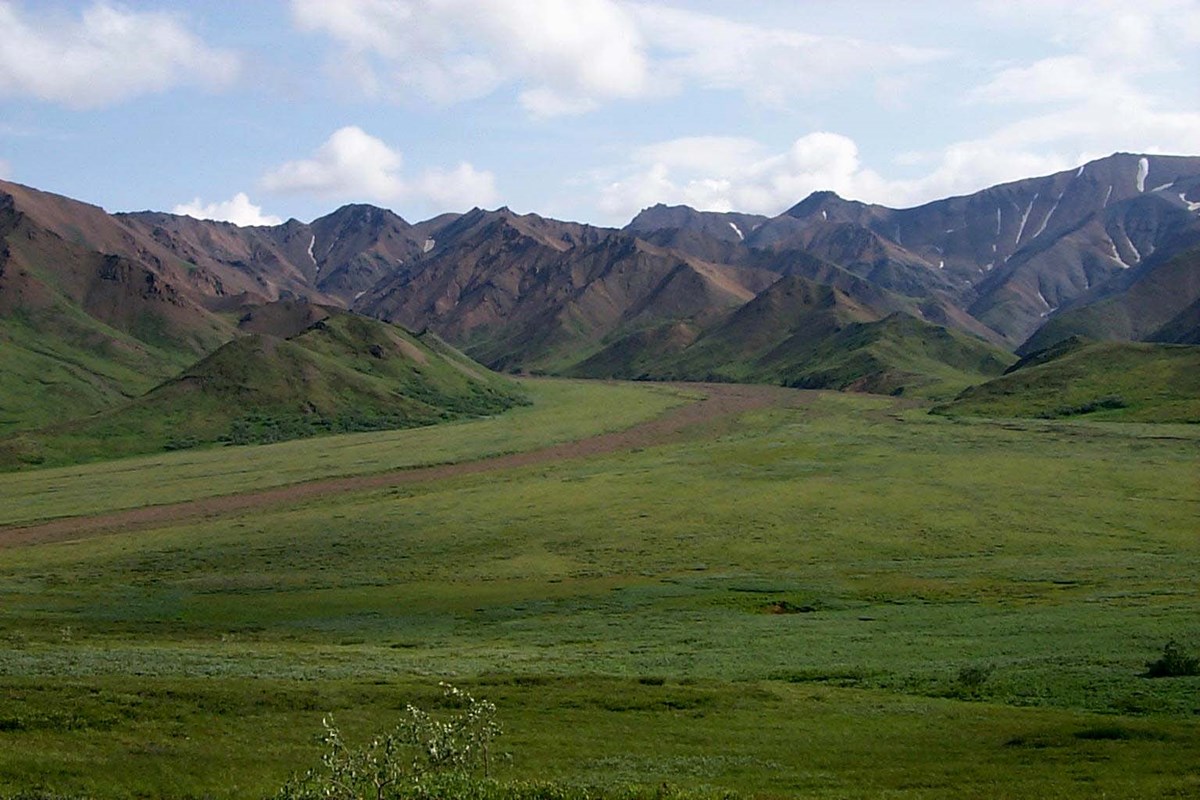 Tips and Special Features
Unlike the units that surround it, in Unit 11 it is easy to quickly get out of sight and sound of the Park Road. There are also no major rivers in this area, making it ideal for people new to cross country hiking. This is the smallest backcountry unit in the park so it is best suited for an overnight trip or a hike in connection with another unit. This is a very popular place for day hikers and guided groups so you are likely to see other people.

Access
You can step off the bus anywhere between Highway Pass and Thorofare Pass on the Park Road and head south into alpine meadows. It is easy to walk up one of the stream drainages on the western half of the unit to get out of sight of the road. It is about a 3.5 hour bus ride to Highway Pass.


Common Routes and Hiking Corridors
The western end of this unit offers some of the better hikes in it and the two main branches of Stony Creek are the primary access corridors. The drainages become progressively narrower and steeper as you travel up them. These tight drainages have unexpected hazards such as drop offs, waterfalls and loose rock, which may require you to backtrack or find a new route. There are low passes and ridges within 2 miles of the Park Road that connect these two branches and provide short loop hike opportunities.
The top of Stony Dome and Gravel Mountain are popular day hike destinations, as they offer expansive views of Denali and the Alaska Range. More difficult connections to Unit 12 are possible via passes that lead over into the Gorge Creek drainage, but you must navigate around hazards such as waterfalls and loose, steep rock. Other route options include climbing up to the ridgeline that forms the southern boundary of the unit and dropping down into the Toklat River (Unit 10). Don't attempt either of these unless you are ready for very long climbs across steep scree slopes.

Additional Notes and Hazards
This is excellent grizzly bear habitat in the summer and fall and there are often wildlife closures in the unit. Gravel Mountain is a 6,000-foot peak with grand views from the top, but climbing the mountain is extremely rough and can be dangerous due to steep snow and loose rock.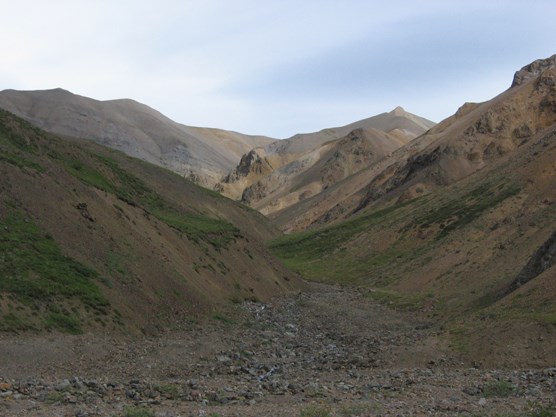 Last updated: August 30, 2015