Adopting a Retired Denali Sled Dog
Thank you for your interest in adopting a dog retiring from our Kennels. These dogs have the distinct honor of belonging to the only sled dog kennel within the Federal Government. Anyone adopting one of these dogs also has the honor of carrying on this tradition and being an ambassador of this unique and historic wilderness patrol program.
Since these dogs have lived their entire lives here and on patrol with us, there are a number of important things we consider when selecting a retirement home for a dog. Below are some factors we consider and some instructions for filling out this adoption request form.
We look for people who live in a cold, northern environment. These dogs will not be happy in Florida, for example.
We look for people who lead an active, outdoorsy life. Though these dogs are retiring, they are in very good shape and will often thrive with regular exercise.
These dogs grew up in a pack of siblings and friends. Since the transition to living away from this home can sometimes be difficult, we seek to make the transition as comfortable as possible. Considerations include pairing the right dog with the right family and environment, how far the dog will need to travel to the new home, and whether the dog would greatly benefit from a prior relationship with the adopter.
Some of our dogs will do wonderful living with children and other dogs, but some will not. This information is an important part of matching a dog with the right home.
On the application, we encourage you to list a particular dog you are interested in, or you can simply say "any dog".
Your application will be kept on file for 8 years and you are welcome to resubmit an application.
Please fill out this form to submit an application to adopt a Denali sled dog.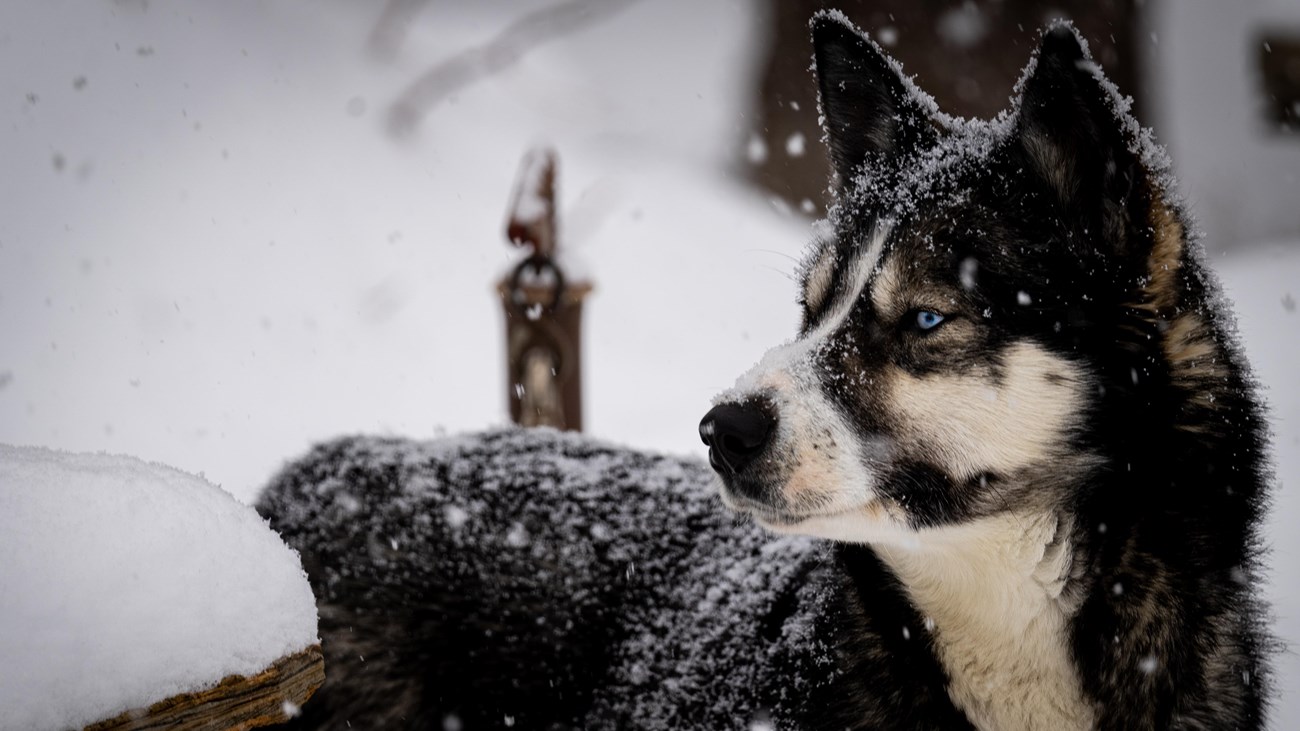 Denali's Sled Dogs
Denali is the only national park with a kennel of working sled dogs. In the winter, the dogs help rangers travel across the vast wilderness.
Last updated: January 20, 2023