Horseshoe Lake Trail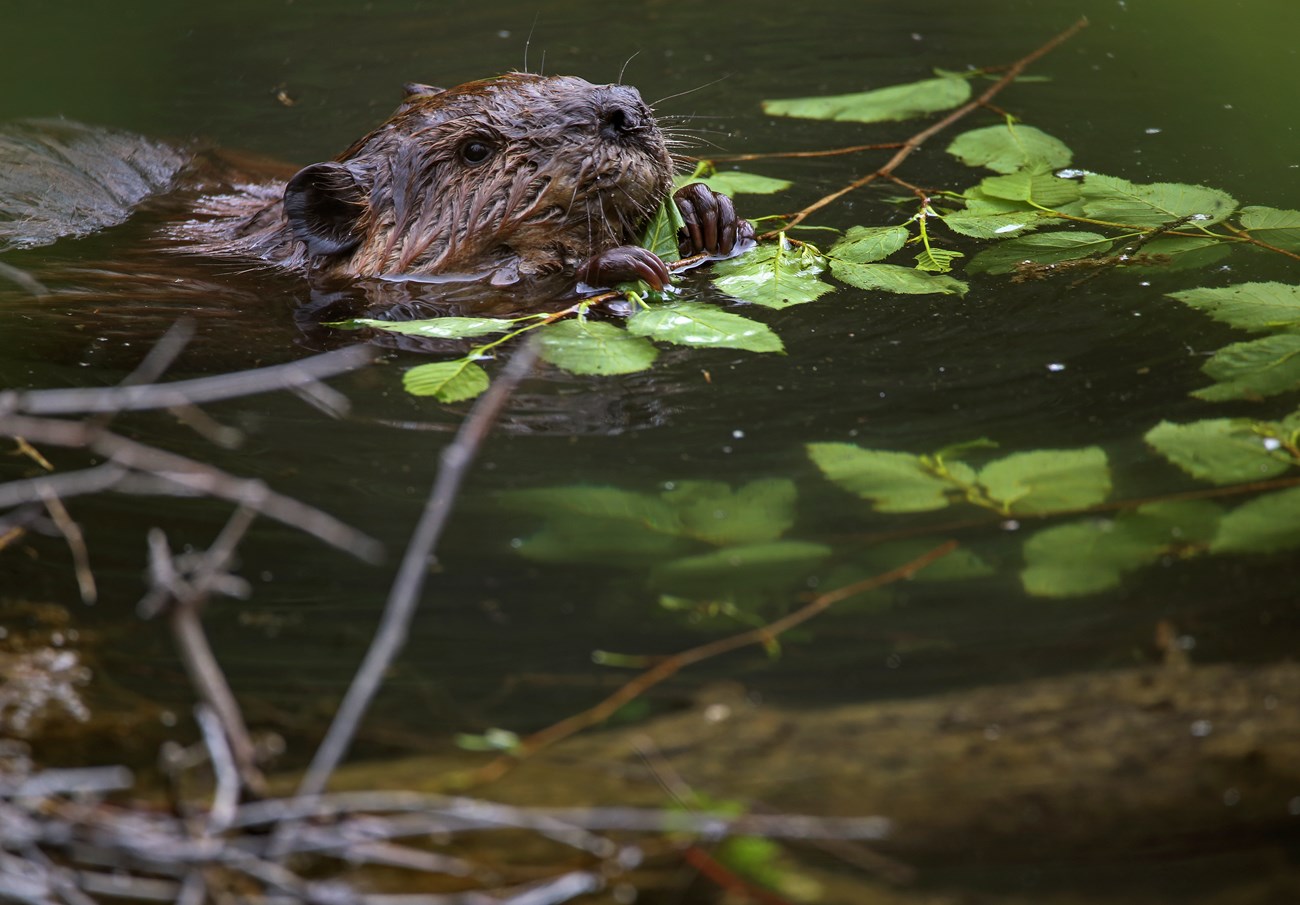 ---
Quick Details
Distance (round-trip): 2 miles
Duration (round-trip): 2 hours
Elevation change: 250' loss (mostly in one steep hill near the trailhead)
---
Access
There are three ways to access the Horseshoe Lake Trail.
The first is located at Mile 1 of the Denali Park Road, where the Alaska Railroad crosses the Park Road. This is the shortest and most direct route. There is a small parking lot adjacent to the trailhead, and if there is no parking, you can get to this point by walking part of the Roadside Hiking Trail or Roadside Bike Trail to the train tracks.
Second, you can park at the Denali Visitor Center (Mile 1.5 of the park road) and pick up the trail across the Park Road from the third, or upper, parking lot, which is the farthest from the visitor center.
Lastly, you can start from the trailhead behind the Denali Visitor Center, which, at about four miles round-trip, is the longest option.
---
Description
From the trailhead, you'll hike up a short, steep hill (~25 elevation gain) and, after a few hundred yards, you'll reach a bench overlooking the lake.
After this bench, the trail drops very steeply, about 250', down to the level of the lake. The trail then branches in two directions, forming a loop around the lake. Viewing platforms overlook the south end of the lake. Near the mid-way point, on the east side of the loop, you can hike a short spur to overlook a beaver dam.
The north end of the loop brings you out of the forest and alongside the Nenana River; across the river, and outside of the park, is one of the main tourism centers, called "the Canyon" or "Glitter Gulch."
The west part of the loop is particularly scenic, as it hugs the shore of the lake along a very steep slope.
---
Trail Map & Photo Gallery
Last updated: July 13, 2021