9/11 Search and Rescue Litter
Born in 2021, this litter was named in honor of Search and Rescue dogs that assisted with rescue efforts for September 11th. The dogs were named on the 20th anniversary of 9/11.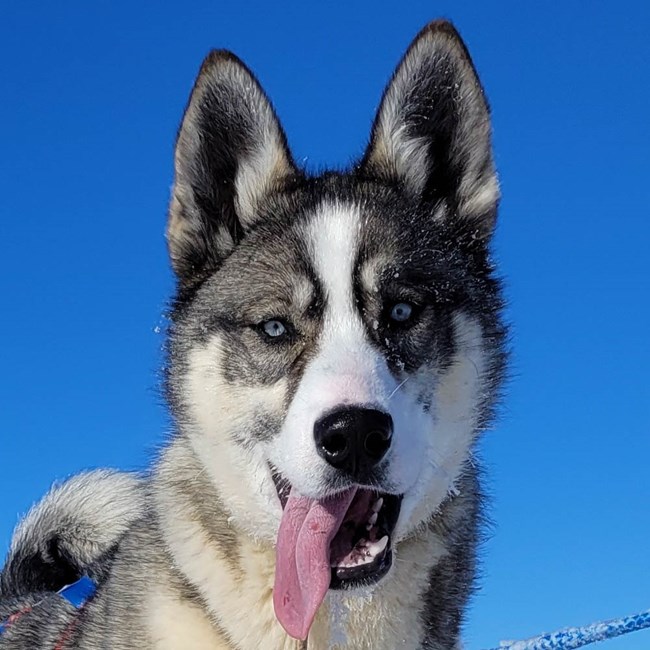 Apollo (m)
Born:
8/6/2021
Apollo has the curliest tail in the yard and he knows how to show it off! As a puppy, he quickly figured out how to open his pen door so he could romp around with all of his adult friends. His best friend is his brother, Boomer.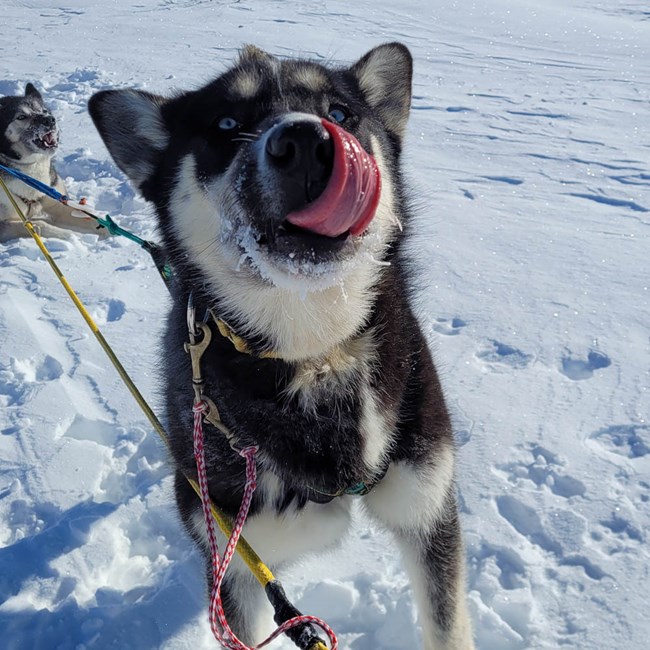 Blitz (m)
Born:
8/6/2021
Blitz takes after his father, Prusik, and is a complete ball of energy. When he is not busy trying to play with anyone and everyone, he enjoys long walks on the tundra and scraches behind the ears. His favorite thing to do is roll over and ask for belly rubs!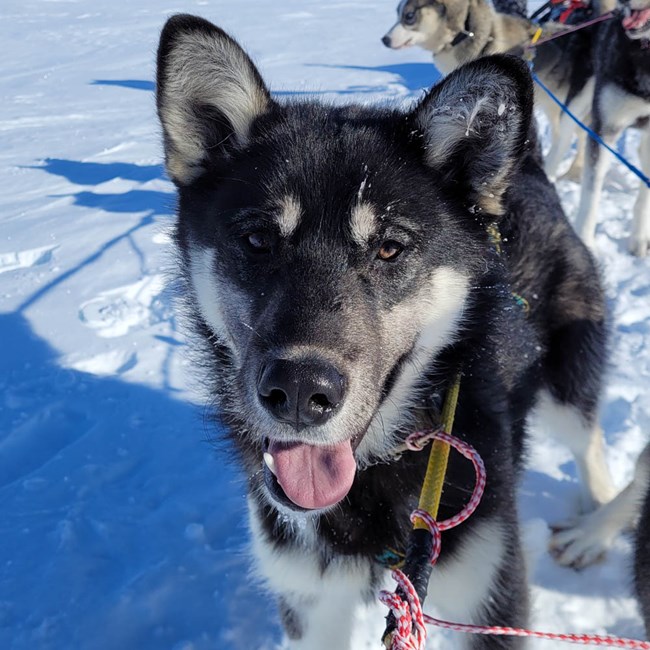 Dargo (m)
Born:
8/6/2021
Dargo is a little more hestitant than his siblings but is still a sweet heart. Visitors have been getting lost in his big brown eyes and friendly personality.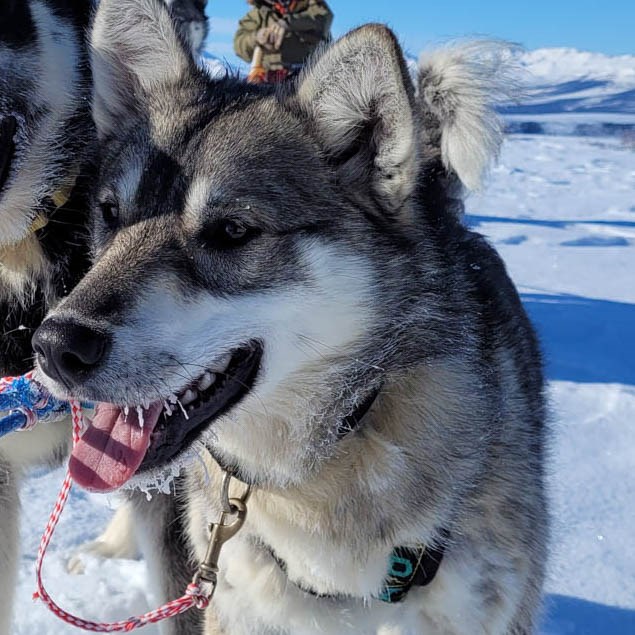 Jolie (f)
Born:
8/6/2021
Jolie is tiny but mighty! What she lacks in size, she makes up for in intelligence. As puppies, when she and her siblings ran loose with the adult dogs, she figured out that she didn't have to run and could just hop on the sled and catch a ride. She was also the quickest to learn "sit" and "shake".
Boomer
Born:
8/6/2021
Boomer is the biggest pup in his litter, weighing in at 72 pounds in the spring. Boomer was afraid of open water crossings this winter but quickly got over his fears as he got older.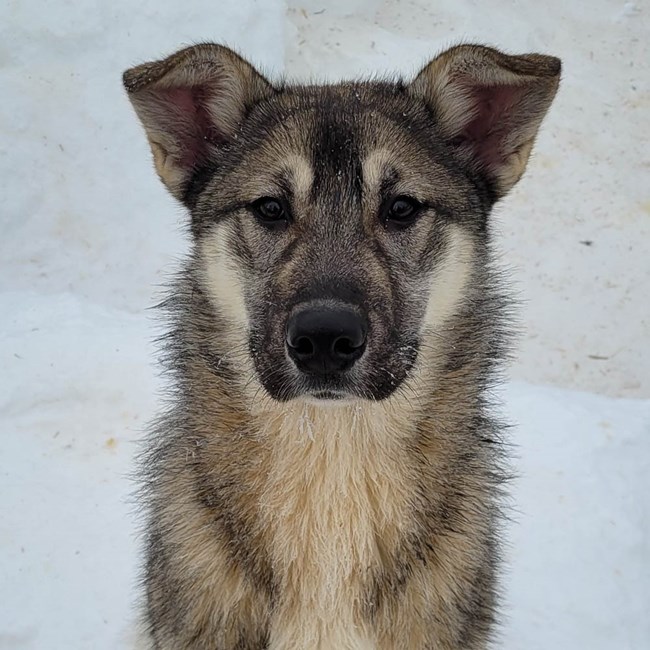 Merlyn
Born:
8/6/2021
Merlyn is calm and gentle. She picked up running in team the fastest out of her siblings, and we hope that will translate into her being a good lead dog in the future. Merlyn loves to dig holes and greet visitors in the summer.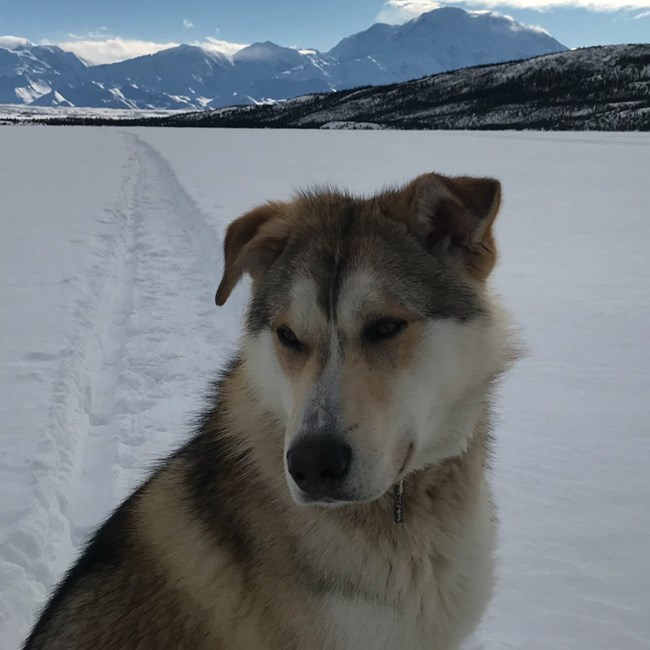 Gus
Born:
5/6/2021
Gus came to us as a puppy from a kennel in Lake Minchumina. Gus is much calmer than most of our dogs - he'll lay down and wait patiently when we're not actively moving and often ignores wildlife. As soon as the musher says "let's go" Gus will pop up and pull as hard as he can!
Last updated: June 5, 2022