Superintendent Harry Karstens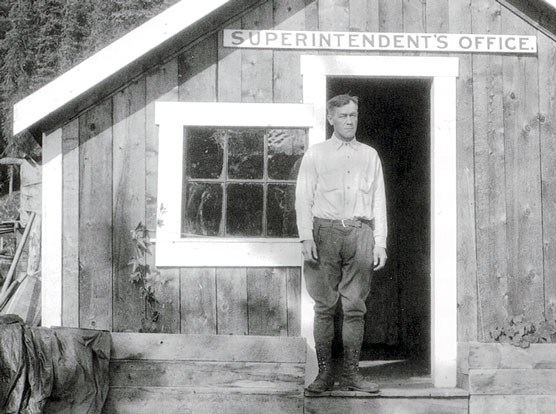 As a representative of distant government, the park's first Superintendent Henry P. "Harry" Karstens, found little comfort or encouragement from locals as he arrived on the job. Self-reliance and persistence in the face of adversity quickly proved to be legacies of his pioneer experiences here.
Karstens first came north during the Klondike gold rush of 1897 when he was just 19-years-old. He prospected in the Yukon Territory before migrating down the Yukon River into Alaska. Near Eagle, Alaska, he searched for gold on the Seventymile River where he acquired his nickname, "The Seventymile Kid." Karstens also hauled supplies and hunted for the U.S. Army, then building a telegraph line that linked isolated Alaskan outposts. Here he gained fame as a fearless and resolute dog musher hauling mail across vast stretches of wilderness, helping to pioneer the mail route from Valdez to Fairbanks.
In 1906, and again in 1907-08, Karstens supported naturalist Charles Sheldon's expeditions to the base of Mount McKinley. A retired railroad man, Sheldon collected specimens, particularly Dall sheep, for national collections. The beauty and wonder of Denali's wilderness and its wildlife inspired Sheldon. Years later, with notable contributions of other pioneer conservationists, Sheldon's vision to establish a national park here became reality in 1917.
During his time on the Toklat River, Sheldon came to admire his companion. In the years following their expeditions, Karstens gained fame as the climbing leader on the first successful summit of Mount McKinley in 1913. His long-distance dog-mushing exploits transporting gold and passengers through the frigid wilderness earned him growing acclaim. Sheldon knew Alaska and Alaskans, and knew that to succeed in protecting the new park, the first park ranger needed courage, resourcefulness, and superb outdoor skills, and he knew just the man for the job. In 1921, Karstens was appointed Mount McKinley National Park's first superintendent. The job would be arduous and ceaseless, but Karstens did not disappoint.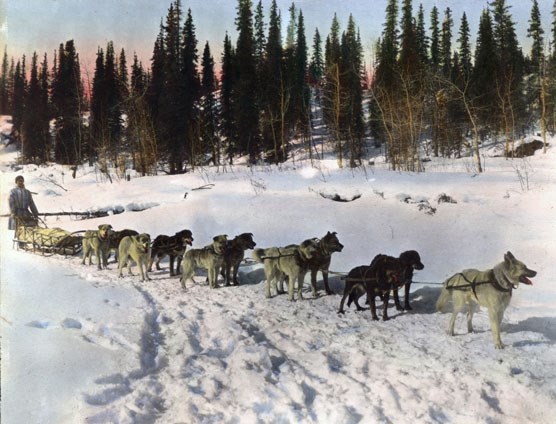 Last updated: July 29, 2021