Fossils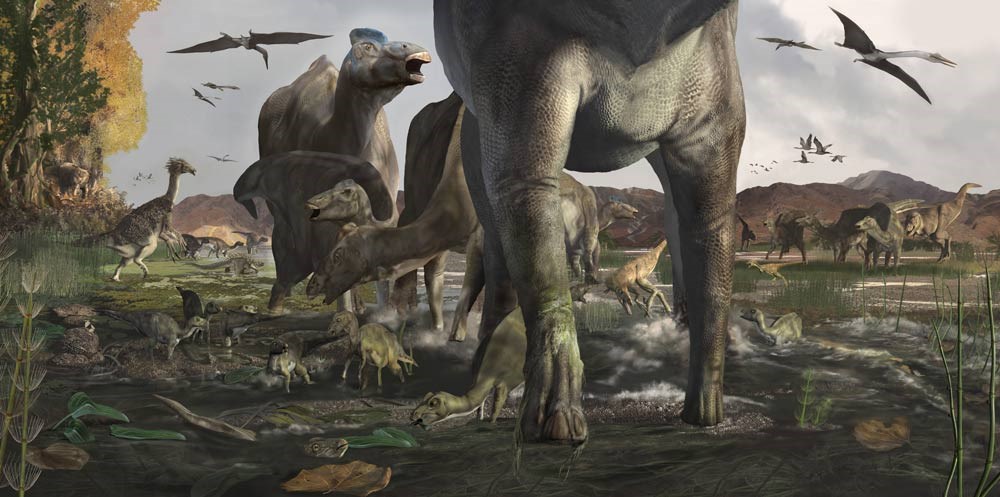 Denali preserves more than just the plants and animals that visitors can see today. The park is also home to the fossilized remains of many plants and animals that have lived here through time. The 70-million-year-old Cantwell Formation, in particular, is so rich in fossils that a complete ecosystem has been reconstructed from this Cretaceous Period rock. The mural (above) shows what Denali would have looked like when dinosaurs walked in the park.

The Cantwell Formation was deposited when, around 80 million years ago, tectonic compression warped the earth's crust into a basin on the northern side of mountains that have now become the Alaska Range. For approximately 10 million years, this basin was filled with nearly 4,000 meters of silt, sand, gravel, and cobbles shed off of the nearby ancient mountain range.

Dinosaurs roamed through towering forests at a time when Denali had a milder climate. There were wet winters and warm, dry summers, similar to the present day Pacific-Northwest coastline. During the Cretaceous, the annual average temperature in Denali is estimated to have been 51° F (11°C) while today it is below freezing at 28°F (-2°C). This reflects the pattern of globally warmer climate that persisted throughout the Cretaceous.

Some of Denali's amazing fossils are on display at the Murie Science and Learning Center, where you can view and touch them in person. You can also check them out in 3D by clicking the links below.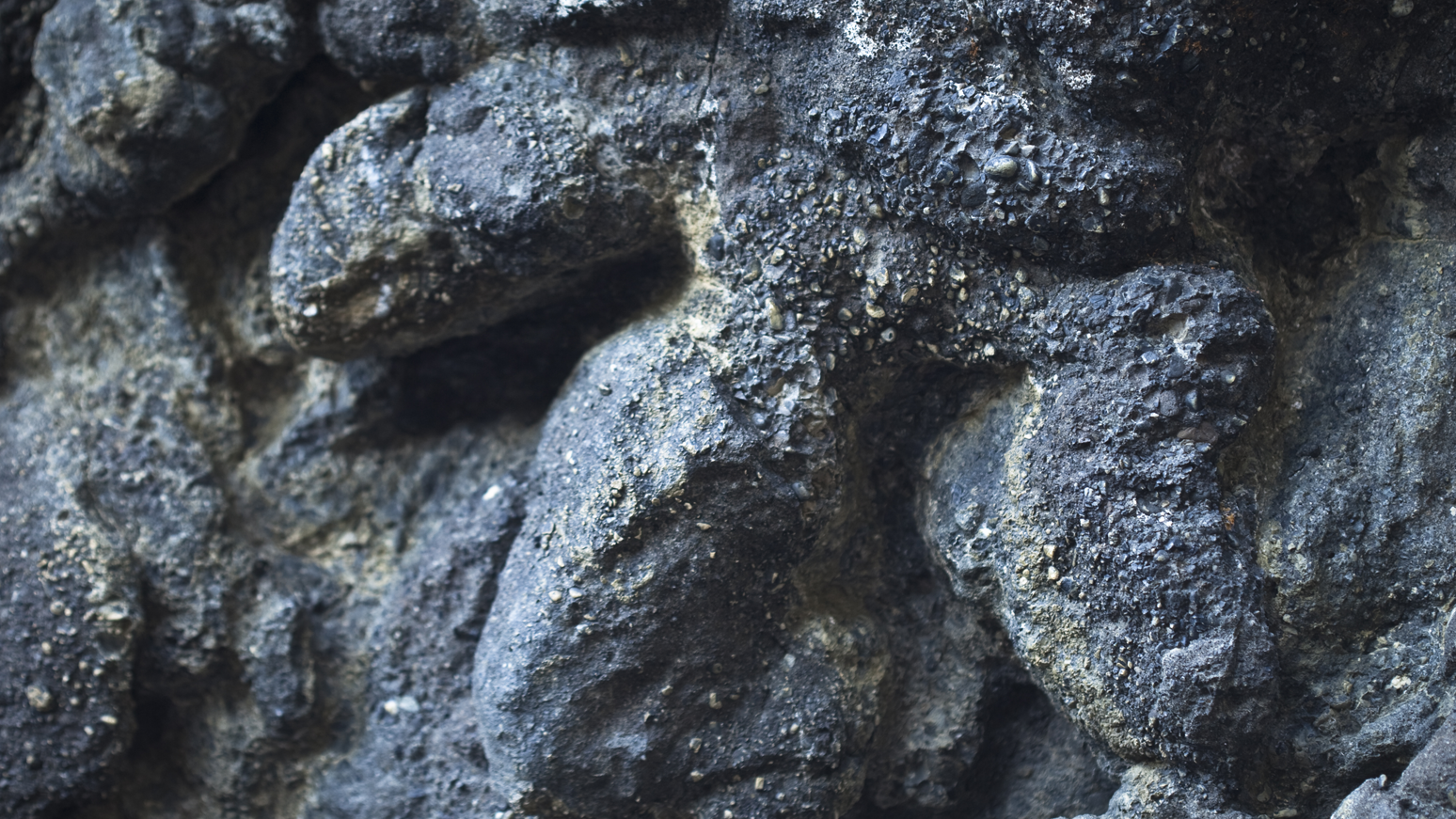 3D Fossils
Discover more about the dinosaurs and plants that called Denali home by exploring 3D renderings of tracks found in the park.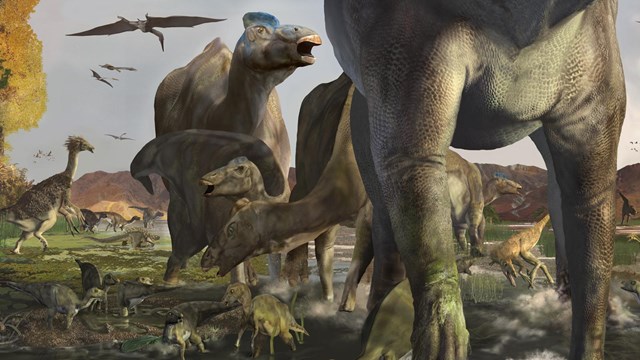 Denali's Cretaceous Mural
Explore an artist's rendition of prehistoric Denali. Click on parts of the mural to learn more about what you see.
Further Reading and References
Learn more about paleontology in Denali by exploring these references and reading materials.
More Information about Fossils
Last updated: June 30, 2016