Denali's Cretaceous Mural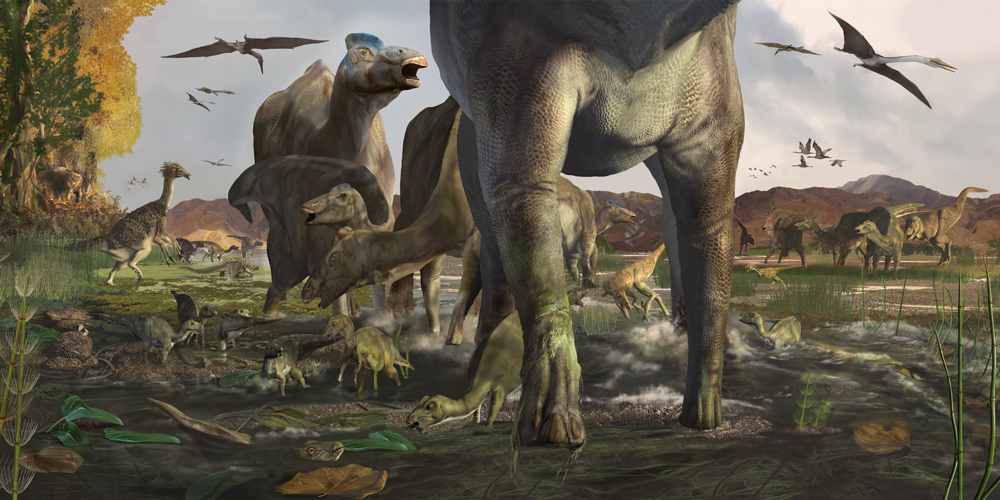 Click on the plants and animals in the mural to learn more about a selected topic.
In 2013, Denali enlisted mural artist, Karen Carr, to illustrate Denali's rich fossil history. This collaborative project between scientists and artists now allows visitors to journey back in time. The mural shows a ground-level view of what Cretaceous Denali might have looked like. It also showcases the wealth of our paleontological research knowledge.
Explore what Cretaceous Denali was like by clicking on the animals and plants features in the mural above.
Last updated: August 18, 2016