Research
Like their avian counterparts, scientists come from around the world to conduct research in Denali National Park. Explore the sections below to learn more about studies focused on the park's incredible birds.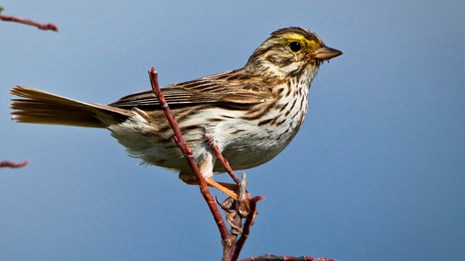 Songbird Monitoring
Discover why tiny songbirds across interior Alaska have been studied since the early 1990's and the important role they play.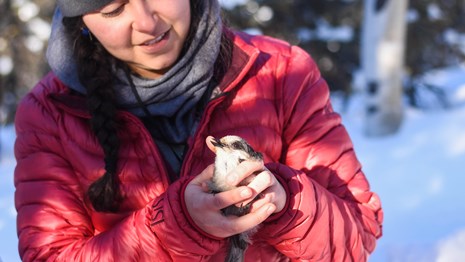 Gray Jays
Explore how gray jays survive year-round in Denali's harsh environment and how they may indicate changes in climate.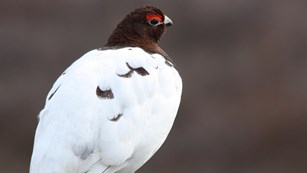 Ptarmigan and Hare Cycles
What do snowshoe hares and ptarmigans have in common? Find out more about the cycles of these important prey species.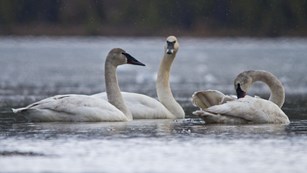 Trumpeter Swans
This incredible swan species came back from near-extinction. See how Denali scientists continue to identify threats to their future.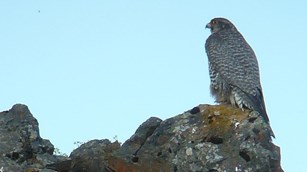 Gyrfalcons
Learn more about the world's largest falcon and how Denali scientists are exploring their unique life cycles.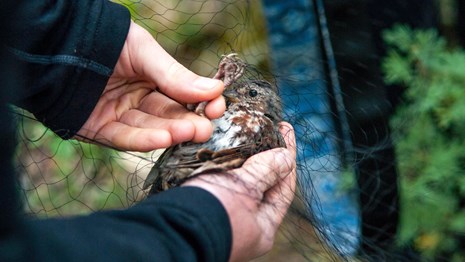 Critical Connections
Join Denali researchers in learning about where, when, and how migratory birds travel around the world.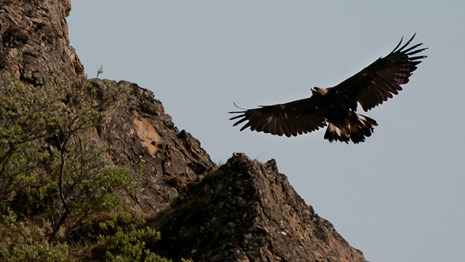 Golden Eagles
Find out why golden eagles are monitored across interior Alaska as an important vital sign of ecosystem health.
Last updated: August 1, 2018