| | | |
| --- | --- | --- |
| TODAY'S STATS |     Denali     | Mt. Foraker |
| Registered Climbers | 1,048 | 16 |
| Climbers Currently On Mountain | 506 | 9 |
| Completed Climbs | 131 | 7 |
| Number of Summits | 20 | 0 |
| Summit Percentage | 15% | 0% |
The Walter Harper Talkeetna Ranger Station also maintains a daily automated statistics phone line, so if this blog is lagging behind and you need up-to-date registration numbers, call (907) 733-9127.
Mountain Weather

Click here for today's National Weather Service Denali Climbing Forecast.  

http://avcams.faa.gov/  The Ruth Glacier webcam is working consistently, but the Kahiltna Glacier camera is working only sporadically.

7,200 feet - Broken clouds overhead, with a strong lenticular over Denali. A cloud layer is visible at around 10,000 feet. Winds out of the east at 5 mph, gusting to 31 mph out of the northwest. While it wasn't snowing at 8:00 am this morning, Basecamp had received 14 cm of new snow in the previous 12 hours. Consecutive storms in the past few days have resulted in a grand total of 69 cm of snow.

In the last 12 hours:
Current temp  12 F  (-11 C)
Hi temp  16 F  (-9 C)
Low temp   10 F (-12 C)

14,200 feet - Brrrr, it's COLD out.  Broken clouds above 14 camp, with a denser cloud cover at 13,000 feet and below. Winds were 10 mph out of the southeast, gusting to 25 mph out of the east. And the snow stopped falling at 14K, with no new accumulation in the past 36 hours.

In the last 12 hours:
Current temp  -20 F (-29 C)
Hi temp   -18 F  (-28 C)
Low temp   -26 F (-32 C)
 
Ranger Update
NPS Denali (14K) Patrol #1 (Shain + 4 VIPs) Mik, Andrea, Andrew, Ryan, and Jeff moved down from 14 camp to Basecamp yesterday, and now they await good flying weather for a flight back to Talkeetna.  Thank you to all the patrol members, for leading the charge and establishing camp operations for the 2017 season!
NPS Denali (14K) Patrol #2 (Corn + 5 VIPs)  The patrol is working to keep warm by making their rounds around camp, checking in with the over 100 climbers in camp. Most teams are working on the decision to either wait out the cold, windy weather, or to call it a wrap and descend down the mountain.  Dan, et al, will stay in camp until Dave Weber and his patrol reach 14K. Which should coincide with the high winds diminishing on the upper mountain.  A small handful of climbers did move up to 17,200-feet yesterday.      
NPS Denali (14K) Patrol #3 (Weber + 5 VIPs)  Dave and his volunteers remain staged at the 11,000-foot camp.    
NPS Basecamp (7K) Patrol #3 - Ranger Joe Reichert and VIPs Kakiko and Katherine have been busy shovelling snow and helping stamp out the glacier runway today. 
NPS Denali (14K) Patrol #4 is currently packing and preparing for a Sunday flight up to Basecamp, weather permitting. Ranger Mark Westman will lead the patrol, accompanied by volunteers Adam Burns, Gabriel Webster, Pat Gault, Sam Siemens-Luthy, and Lisa Roderick.  If that last name rings a bell, Lisa is taking a couple week break from managing the Kahiltna Basecamp to join her husband Mark Westman on patrol...and get her first close look at the upper mountain after spending 18 seasons managing Basecamp operations!  
Route Conditions

The last several days brought significant snow to the lower elevations of the Alaska Range.  Mik and crew reported windswept conditions at the Polo Field (~12,000 to 13,000-feet), but as they descended they were plowing through several feet of new snow.

 
Photos of the Day
 
The following photo series follows Ranger Melis Coady and VIP Dusty Eroh up the SW Ridge of Mount Frances during a recent Basecamp patrol.  All photos courtesy of Dusty Eroh.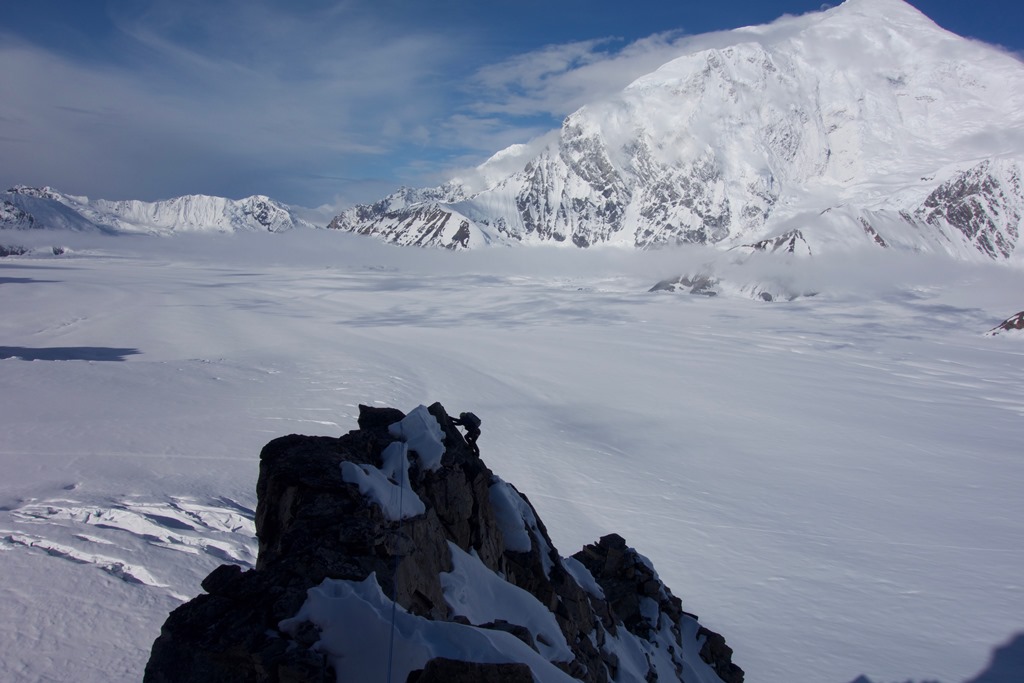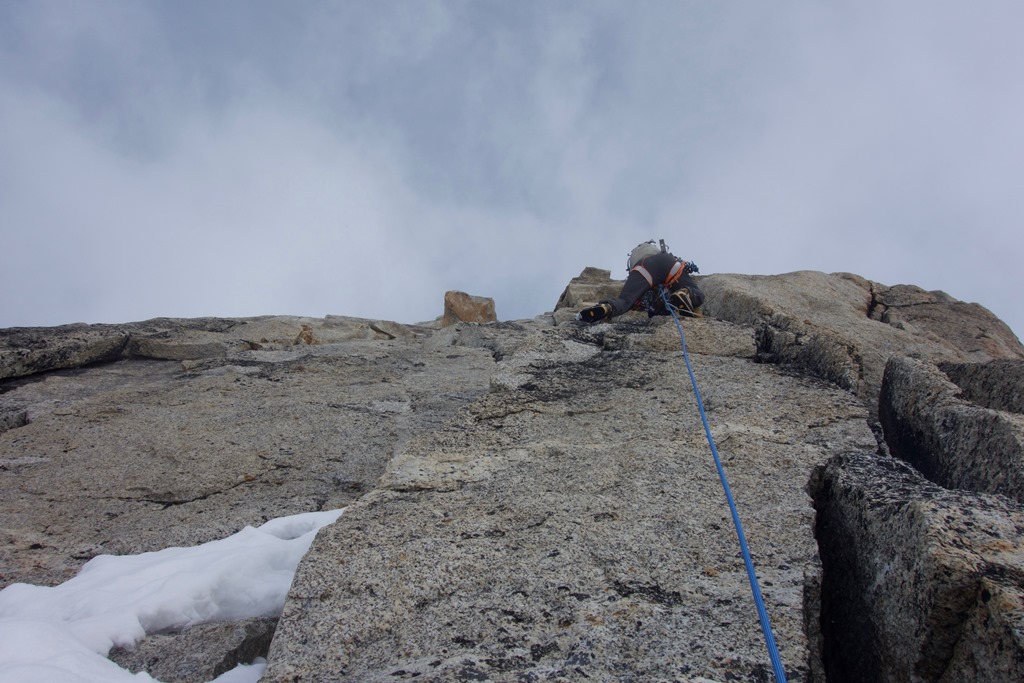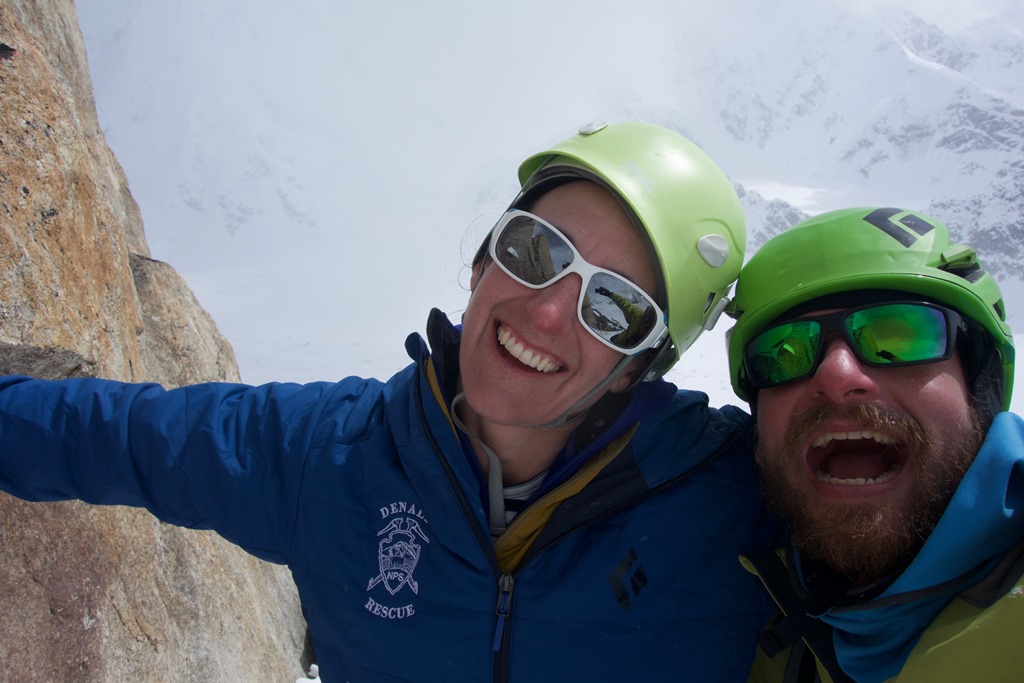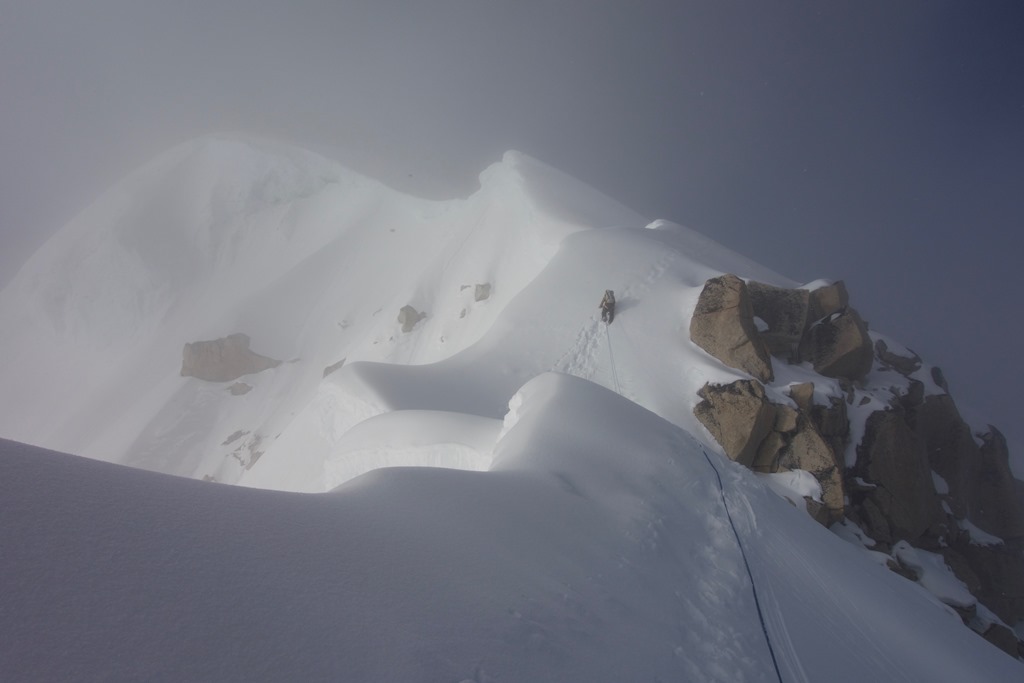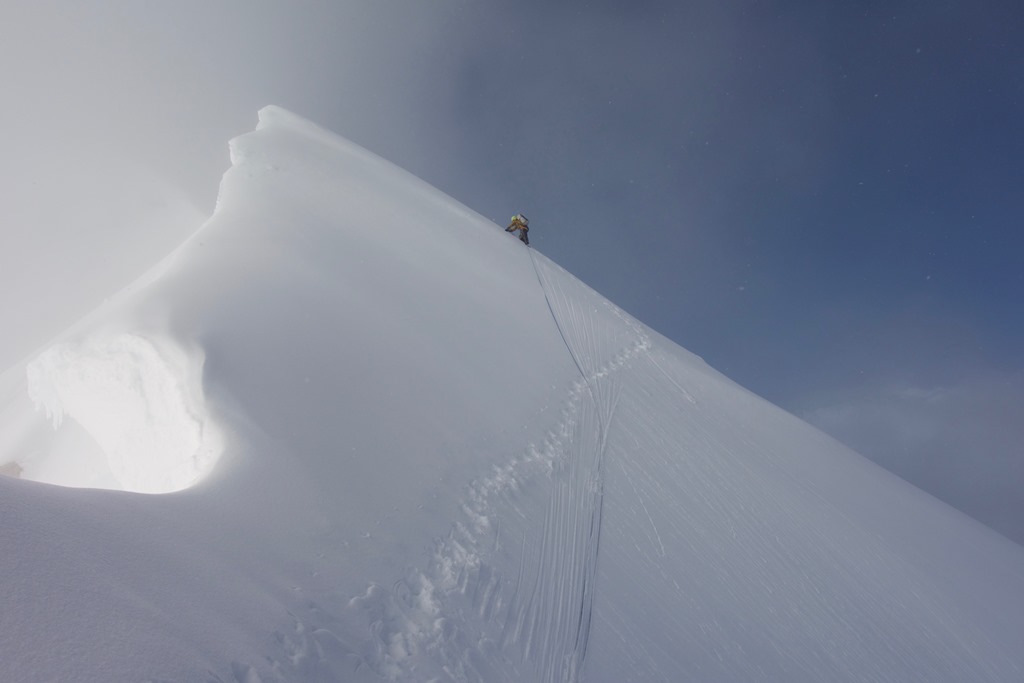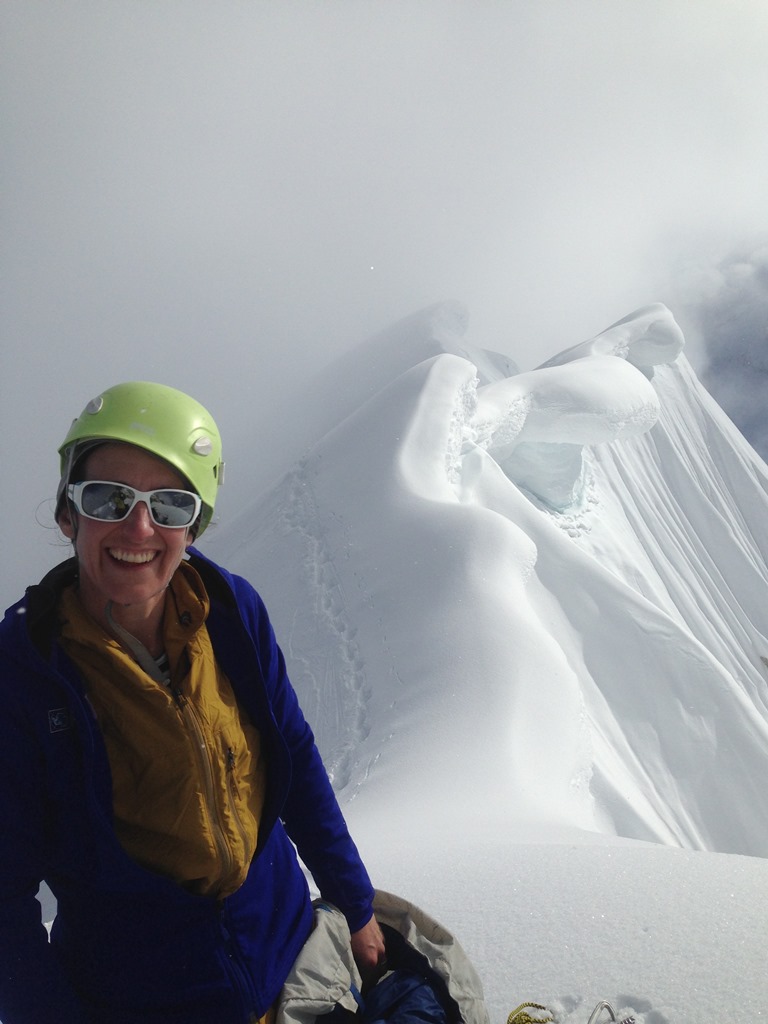 Done!