| | | |
| --- | --- | --- |
| TODAY'S STATS |     Denali     | Mt. Foraker |
| Registered Climbers | 816 | 11 |
| Climbers Currently On Mountain | 23 | 6 |
| Completed Climbs | 4 | 0 |
| Number of Summits | 2 | 0 |
| Summit Percentage | 50% | 0% |
The Walter Harper Talkeetna Ranger Station also maintains a daily automated statistics phone line, so if this blog is lagging behind and you need up-to-date registration numbers, call (907) 733-9127.
Mountain Weather

Click here for today's National Weather Service Denali Climbing Forecast.  

Stay tuned for the Kahiltna and Ruth Webcams.  Once installed for the season, we'll post the links to the webcam sites here. 

Weather observations will be shared as soon as weather permits!  Currently, Basecamp Manager Lisa Roderick is sitting in Talkeetna, along with a steadily growing number of climbers, waiting to fly up into the Alaska Range.  The first upper mountain NPS patrol of the season, led by rangers Frank Preston and Travis Baldwin, is likewise waiting for the clouds to part.  We hope to have some weather observations (temps, winds, precip, barometer readings) for 7,200 feet later in the week.  The 14,200-camp observations will commence as soon as Patrol #1 settles into camp in a couple weeks.

In the mean time, let is suffice to say its been SNOWY and CLOUDY, at least at mid-elevations.
 
Ranger Update
 
Meet the 2018 Denali staff, which includes several
new faces (in bold below)
, along with many familiar ones.  We'll be introducing you to the new mountaineeirng rangers in upcoming weeks, sharing a little of their impressive background, as they head up the hill on patrol.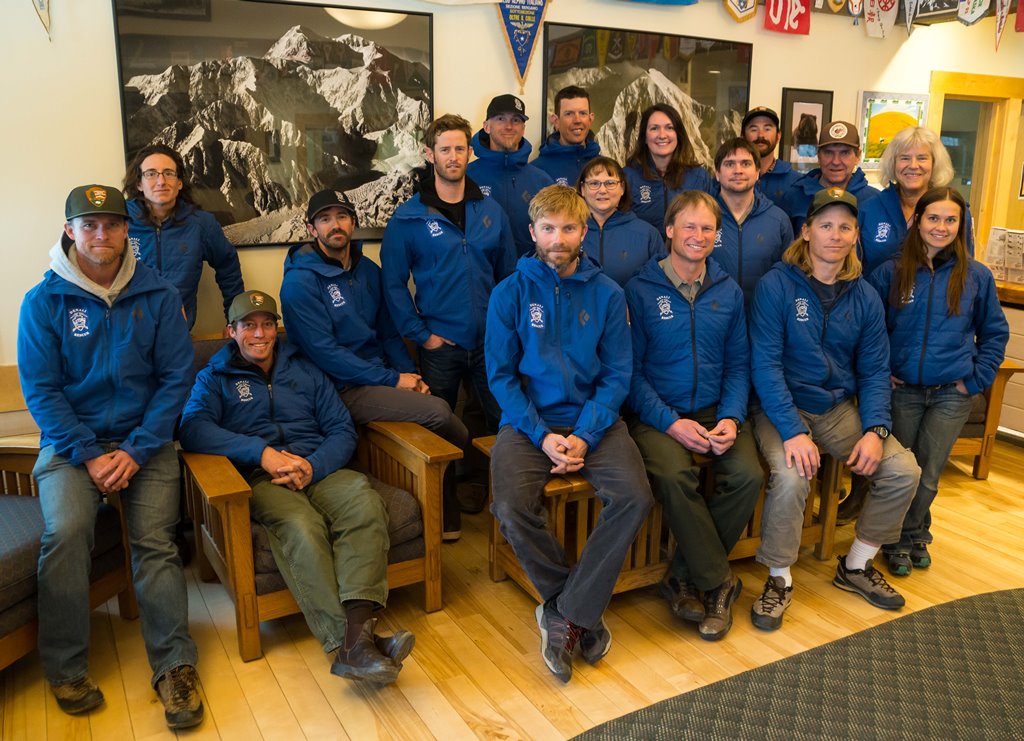 Seated in front (left to right): Frank Preston, Tucker Chenoweth, Joseph McBrayer, Chris Erickson, Joe Reichert, Mark Westman.  Standing (left to right): Melis Coady, Pat Gault, David Weber, Travis Baldwin, Debbie Reiswig, Maureen Gualtieri, Geoff Pfeiffer, Jake Beren, Roger Robinson, Pam Robinson, Becca Stenerson. 
    
Route Conditions
We've shared general route condition observations from throughout the Alaska Range in the last week or two, and we'll surely have more to come once flights can get in and out of the mountains.  As of posting time, the Denali mountaineering community is on Day Six or Seven of unflyable weather.  Once the skies open up, we'll update the conditions reports. In the mean time, climbers should expect lots of fresh snow at lower and mid elevations.  
Photo of the Day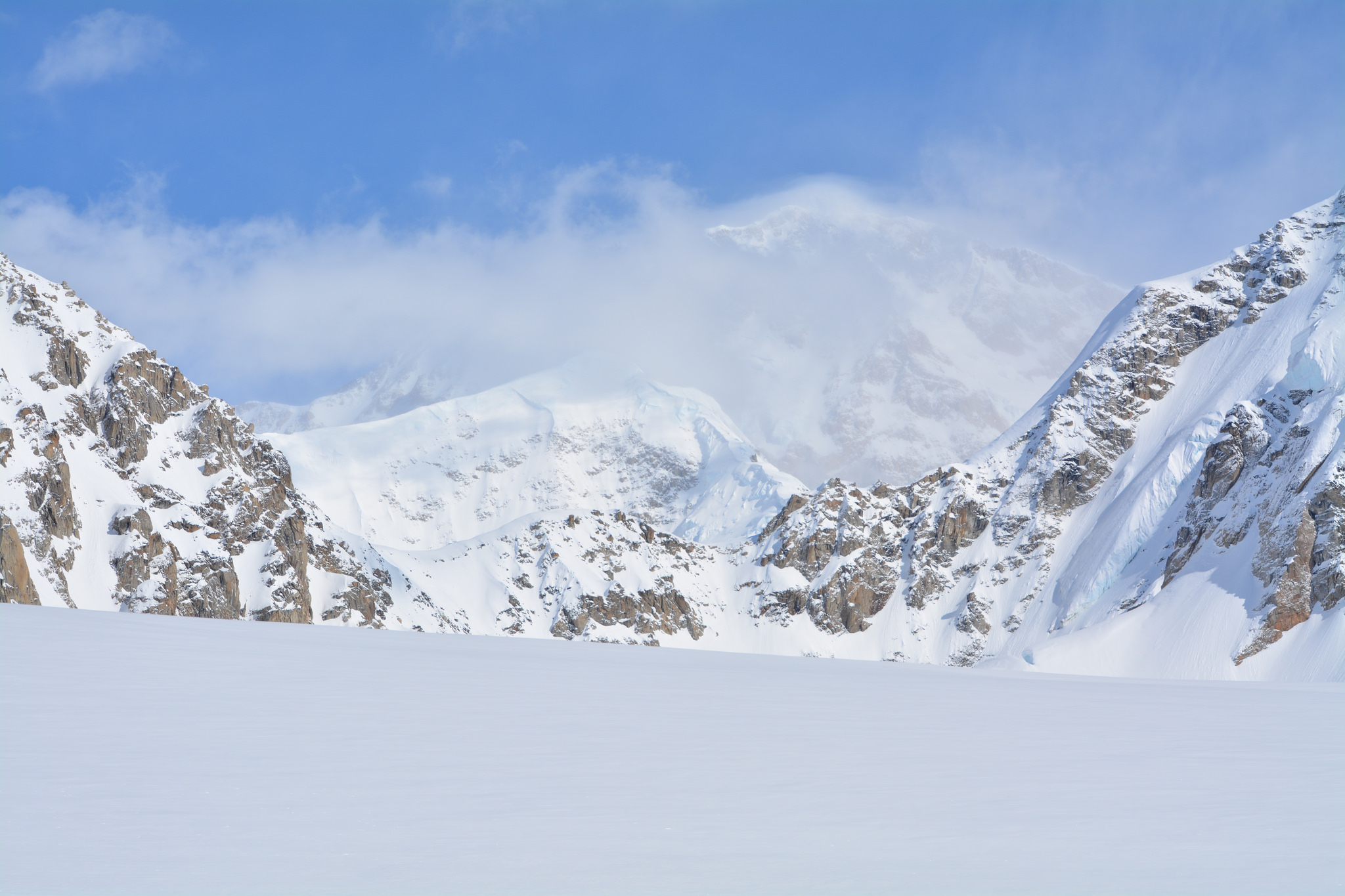 A quiet, lonely Denali says 'Bring it on, 2018'.  (NPS Photo - Katherine Belcher)