| | | |
| --- | --- | --- |
| TODAY'S STATS |     Denali     | Mt. Foraker |
| Registered Climbers | 1,065 | 14 |
| Climbers Currently On Mountain | 582 | 5 |
| Completed Climbs | 251 | 9 |
| Number of Summits | 25 | 0 |
| Summit Percentage | 10% | 0% |
The Walter Harper Talkeetna Ranger Station also maintains a daily automated statistics phone line, so if this blog is lagging behind and you need up-to-date registration numbers, call (907) 733-9127.
Mountain Weather

Click here for today's National Weather Service Denali Climbing Forecast.  

Both glacier webcams are currently operational:  http://avcams.faa.gov/  

7,200 feet - Julie says it was another clear, bright, beautiful morning, accented today by a few wisps of cloud at 11,000 feet. Winds at 8:00 am were 6 mph winds out of the east, with max gusts to 17 mph from the northeast. No precip overnight.

In the last 12 hours:
Current temp  28 F  (-2 C)
Hi temp  30 F  (-1 C)
Low temp   25 F (-4 C)

14,200 feet - 'Non-stop crystal clear' morning  Similar to yesterday, winds were milder than at basecamp, blowing at 3 mph from the north, with mild gusts to 8 mph from the northeast. No precip overnight.

In the last 12 hours:
Current temp  -2 F (-19 C)
Hi temp   1 F  (-17 C)
Low temp   -6 F (-21 C)
 
Ranger Update
NPS Denali (14K) Patrol #2 (Corn + 5 VIPs)  Upon arrival yesterday, Dan and his crew found high camp in less-than-favorable condition... with poop bags left behind, as well as evidence of mishandled rescue gear.  In addition to tidying up camp, other planned chores for the day include excavating a few of the Autobahn pickets that got covered during the recent windstorms.       
NPS Denali (14K) Patrol #3 (Weber + 5 VIPs)  Patrol #3 were heading up the fixed lines today to do some rescue training on the ridge. Otherwise, despite the big numbers of climbers heading to/from the upper mountain, it was a quiet and safe night at 14 camp (apart from a boisterous game of Cards Against Humanity.)    
NPS Basecamp (7K) Patrol #3 (Reichert + 2 VIPs) Lots of happy climbers are coming down from up high, looking forward to a flight to Talkeetna for a long, hot shower and some comfort food.
NPS Denali (14K) Patrol #4 (Westman + 5 VIPs)  Mark and his crew have made excellent progress, reaching 11,000 camp yesterday. They expect to remain camped there for the next three nights.
*****
Be sure to check out a new weekly KTNA radio segment "News from the Talkeetna Ranger Station" produced by interpretive ranger Laura Wright and front desk rangers Mike Connolly and Geoff Pfeiffer...in this weeks episode, hear
an interview with Ranger Melis Coady!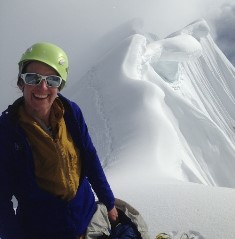 And here is a link to last week's edition featuring a
conversation with a member of the Sea to Summit 7 team
, who describes some lessons learned in his pursuit to climb each continent's highest peak from sea level to the summit.  
Route Conditions
DENALI
As the weather continues to hold out, this message bears repeating:
For several years now, NPS rangers have noted a growing trend in the numbers of climbers opting for a long summit push from 14,200-foot camp, as opposed to the traditional push from 17,200 feet. Yesterday, an estimated 20 to 30 climbers left 14K with intentions of one long day to the summit and back.  NPS Rangers caution climbers that this single push strategy limits one's ability to be self-sufficient and can increase the margin of error exponentially. Factors to consider include:
>  Travelling light means you are carrying limited emergency gear;
>  Without an established camp at 17,200-feet, there are limited options in terms of places to retreat to in a storm/illness/unexpected situation;
>  The feat is often a much more significant undertaking than climbers expect;
>  Don't forget to factor in wait times on the fixed lines and other bottlenecks during the height of the season - this can often add hours to an already long and exhausting day at altitude. 
Two nights ago, Ranger Dave Weber and his team of volunteers assisted and treated at least 3 climbers who requested help of some variety either during or after an exhausting single push from 14,200 feet. An extended day at altitude spurred signs and symptoms of HACE, HAPE, and some cases of minor frostbite.  Always be self-sufficient -- its not appropriate to rely on other climbers who are camped at 17,200 feet!    
Photo of the Day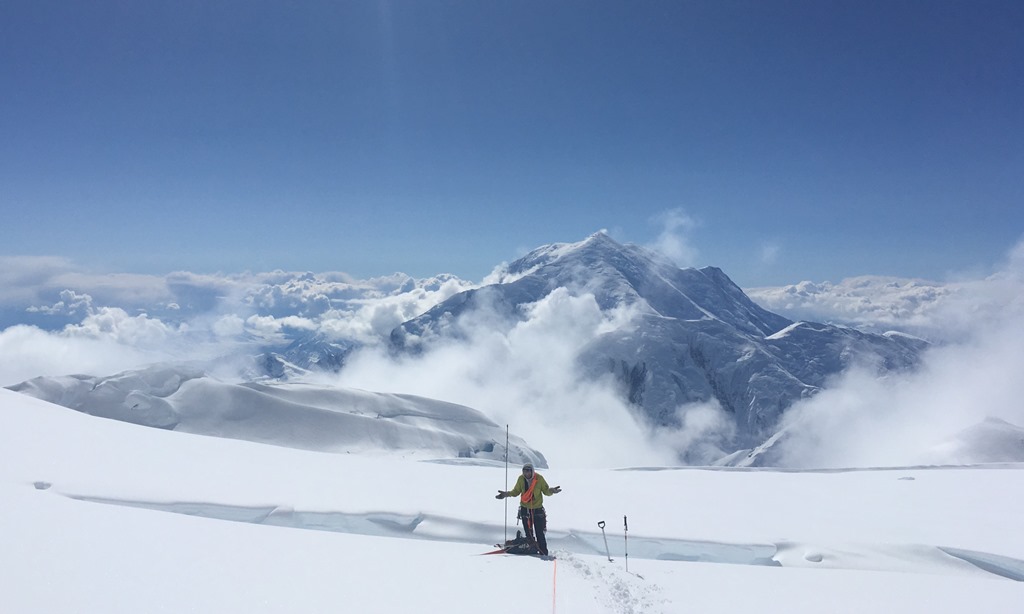 This photo of Ranger Frank Preston is looking for the perfect caption...feel free to offer one in the Comments section below!   (Photo by NPS VIP Andrew Peacock, www.footloosefotography.com)