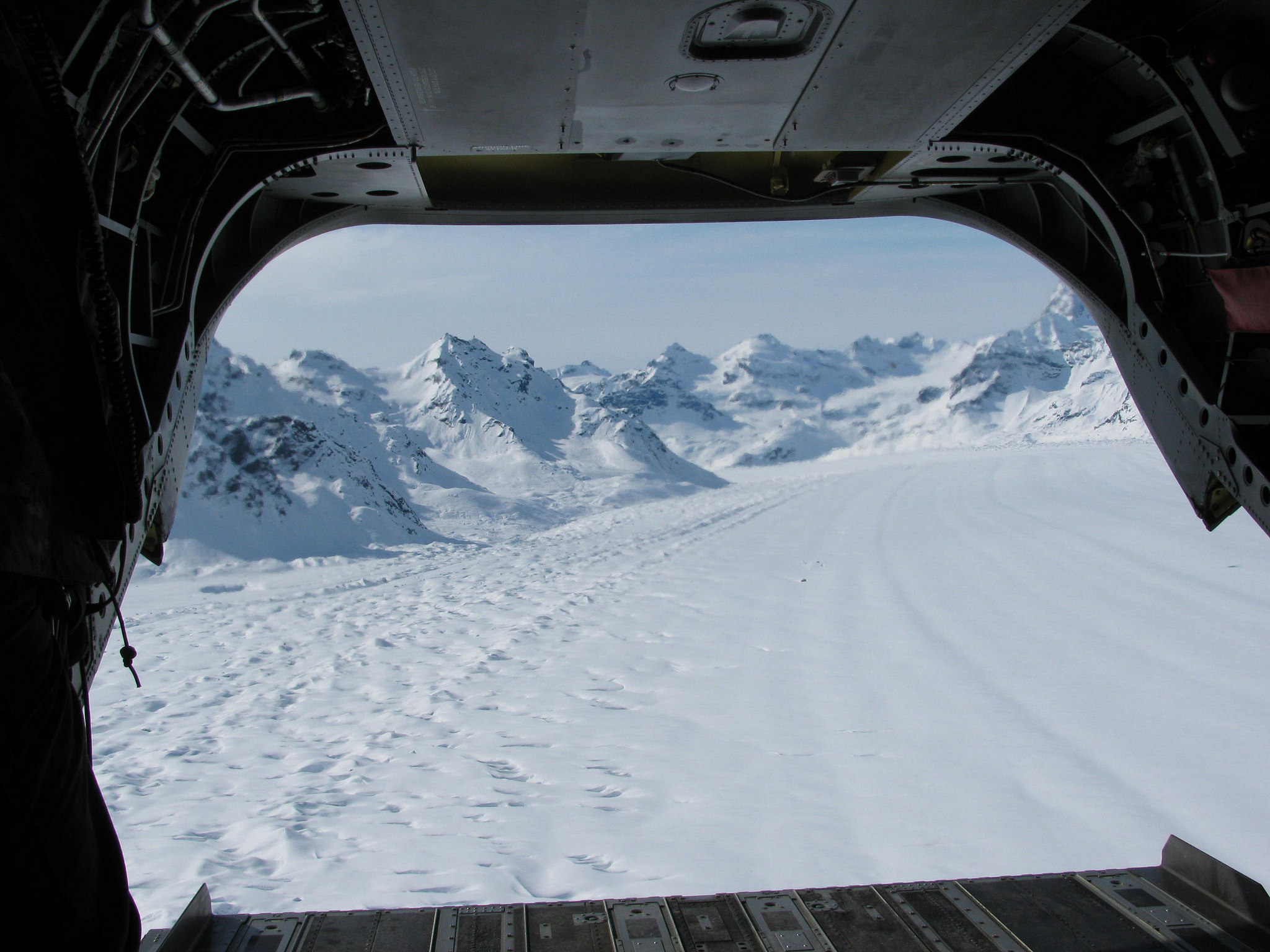 NPS Photo - Katherine Belcher
Few places on earth are as serene, remote and stunningly beautiful as the ice-filled granite valleys of the Alaska Range that surround Denali, the tallest peak in North America. For the mountaineering staff of Denali National Park and Preserve, the time has come to once again set up base camp for the annual climbing season. 
This year, as they have done in the past, the U.S. Army took advantage of the opportunity to assist the National Park Service in moving supplies from Talkeetna to the section of the glacier that will serve as base camp, which sits at 7,200 feet on the Southeast Fork of the Kahiltna Glacier – the world's longest with a span of 43 miles.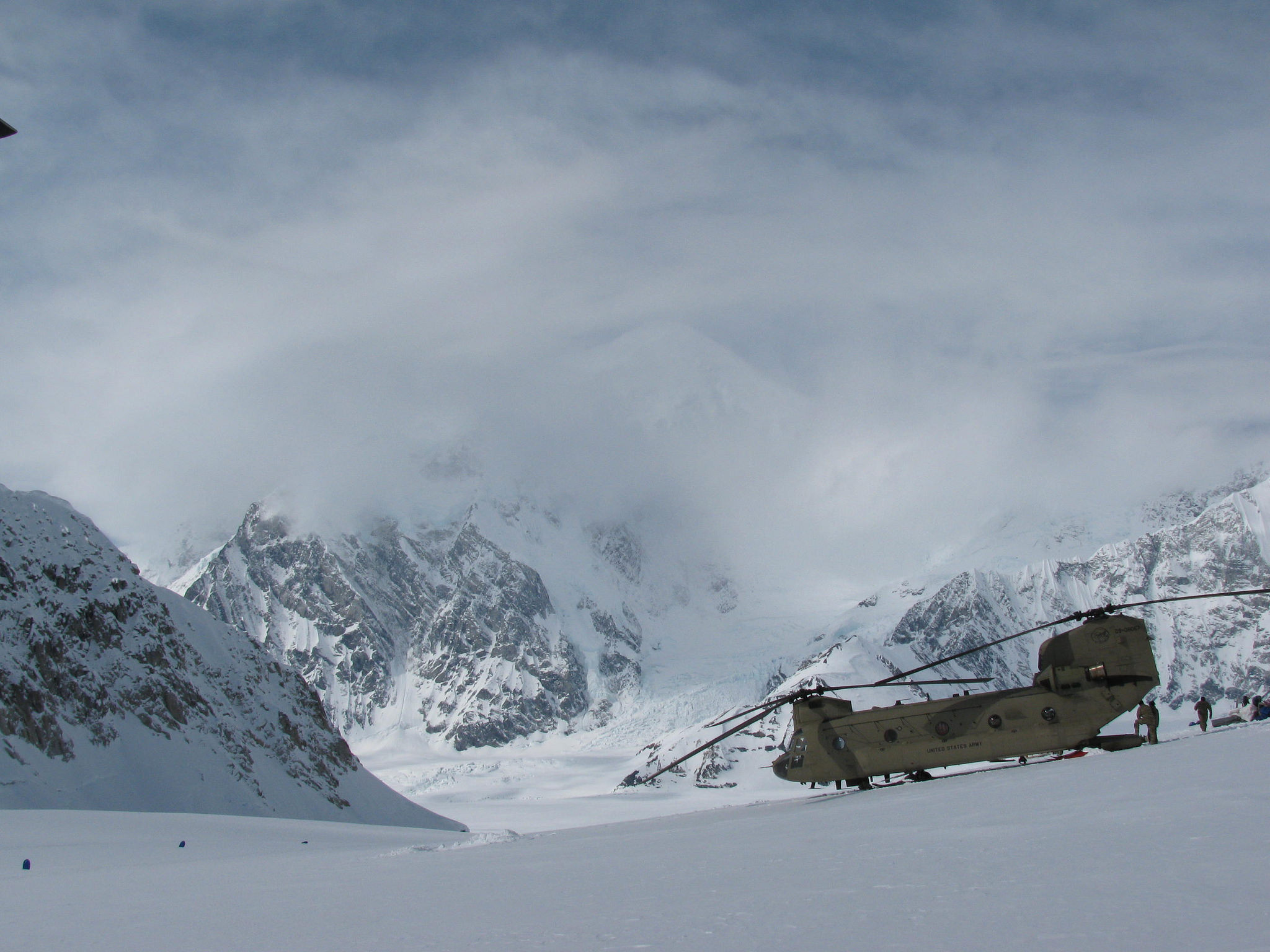 NPS Photo - Katherine Belcher
For the Soldiers and Mountaineering Rangers, it's a win-win situation that provides an opportunity to train in difficult, high-altitude and often inhospitable terrain while efficiently moving thousands of pounds of gear and supplies from one place to another in a matter of hours. 
The operation involved the use of three CH-47F Chinook helicopters and aviators from the 1st Battalion of the 52nd Aviation Regiment stationed at Fort Wainwright.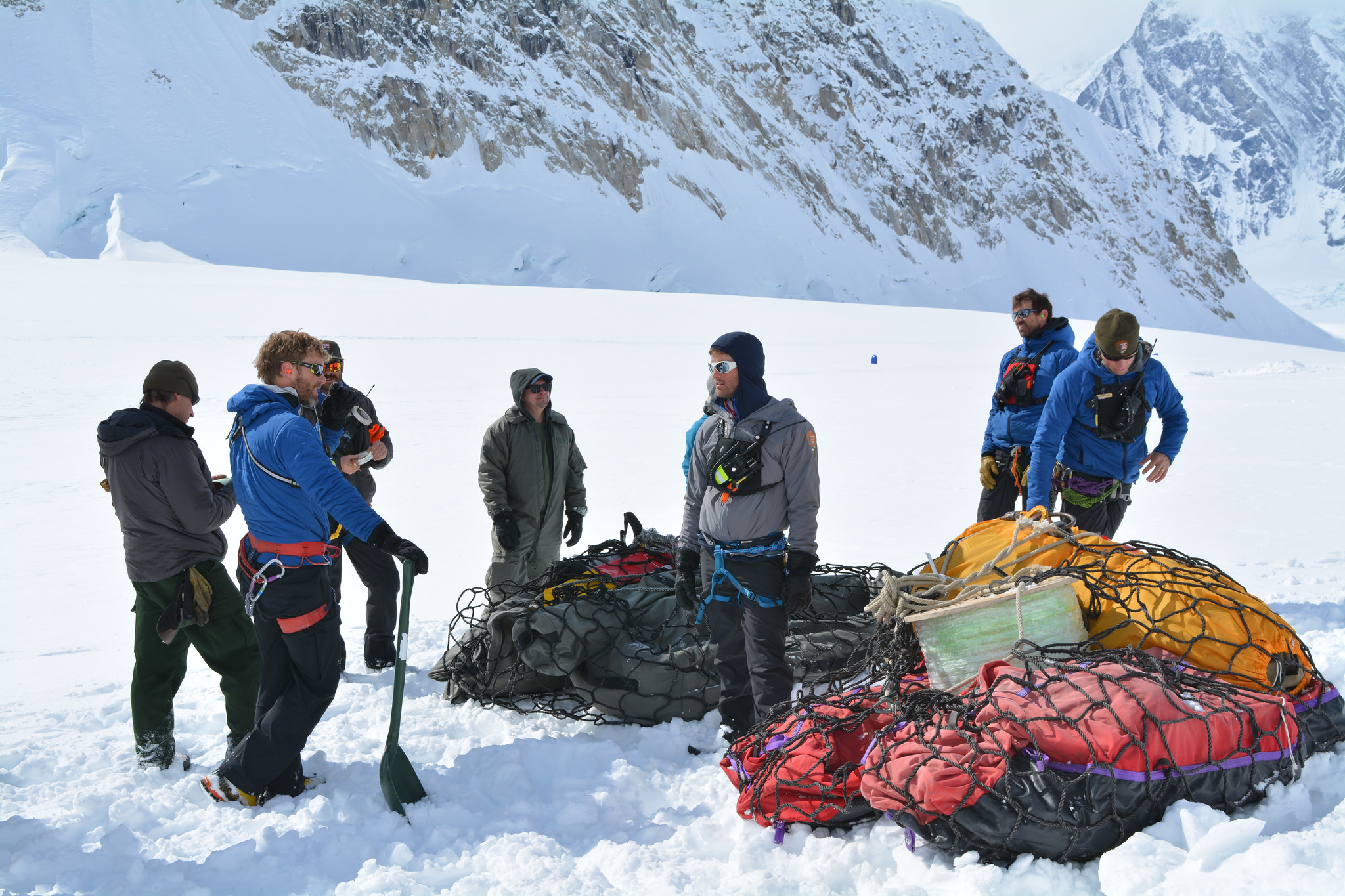 NPS Photo - Katherine Belcher

To view and download more GREAT photos of the Camp Insertion Day, go to the Denali National Park FLICKR album "Denali Basecamp 2018."

Text and photos submitted by Katherine Belcher, Denali National Park and Preserve's primary Public Information Officer, who was thrilled to participate in this season's camp insertion -- her first time flying into Basecamp, and it won't be her last!
---

Fast facts about mountaineering on Denali
Denali is the tallest peak in North America at 20,310 feet
The typical climbing season runs from late April to mid-July
The West Buttress, West Rib, Cassin Ridge, and Muldrow are the most frequently climbed routes on Denali.
The majority of climbers on Denali (more than 90%) attempt the West Buttress route
The average group size is 5-6 climbers
Teams may not exceed 12 climbers
Currently, there are only six guide services authorized by NPS to lead commercial expeditions on Denali
The average expedition is 17 to 21 days, round trip
The view from base camp is one of the most amazing on the planet!