In 1947 Barbra Washburn was the first woman to climb Denali.  She was one of the first twenty humans to stand on top. For 3.5 months she left her three children Dotty (6yo), Teddy (4yo) and Betsy (9 months) in the care of a hired nurse and her grandparents while she and her husband Bradford made the long journey to Alaska to climb the peak by the arduous Muldrow route. The peak didn't see another ascent by a woman until 1962 when Anore Bucknell joined a team of 5 men ascending the mountain from its northern flank. Over a hundred other men had summited the mountain in the interim.
Nowadays women usually make up 10% of the climbers of Denali. However this year what stood out was the number of female guides. There were 29 women guiding the peak this year and 60% of them were under 30 years old. Women made up 20% of the total guiding population. There is a wave of talented female alpinists taking on what many consider one of the hardest guiding assignments in the world.
Before I became a mountaineering ranger for Denali National Park I worked as a commercial guide in Denali for nearly 15 years. In 2008 I was one of 13 female guides that season and the only one working at the time for the company I was working for. So you can imagine my excitement this year to see so many new faces- so many strong and competent mountain professionals.
Also of note there were two separate teams of women veterans one of which climbed to over 18,000 feet on the West Buttress with an above the knee prosthesis. Women are also now tackling some of the most technically difficult routes in the range. On June 5, 2018 Anne Gilbert and Chantel Astorga summited Denali by the very difficult Slovak Direct (AI6, M6+, A1).
What is clear is that women are becoming increasingly comfortable living, working, and playing in the Alaska Range which is a very demanding climate. The hardships are numerous: long periods of time away from family, carrying loads 3/4ths of your body weight, urinating standing up with a funnel, dealing with a menstrual cycle, and developing a communication and leadership style that resonates with a predominately male clientele all add to challenge of performing well in an austere environment.
It was a great year for women on Denali with many more to come.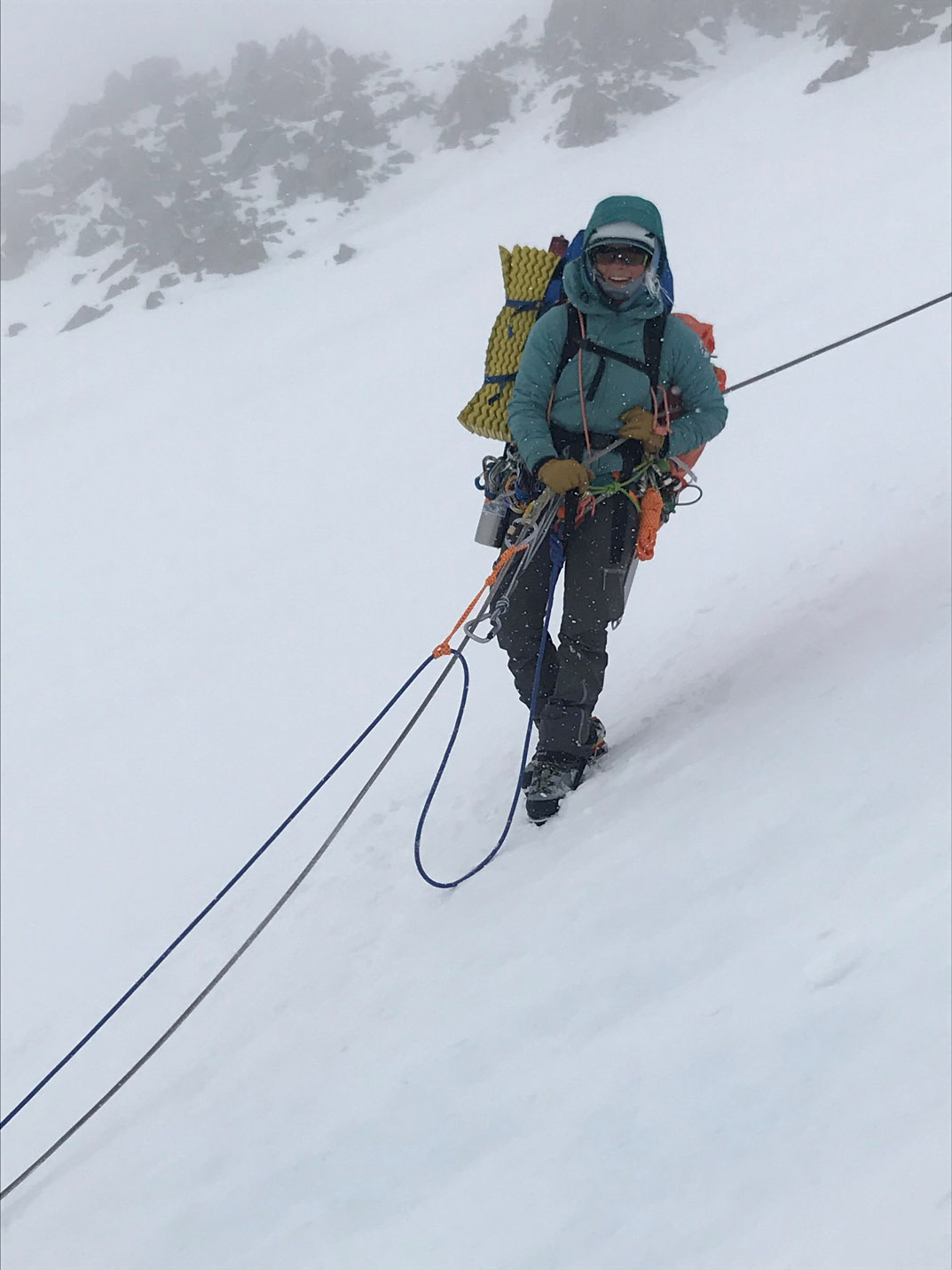 Mountain guide Nicole Lawton, 15,800-feet on Denali.
NPS Photo / Melis Coady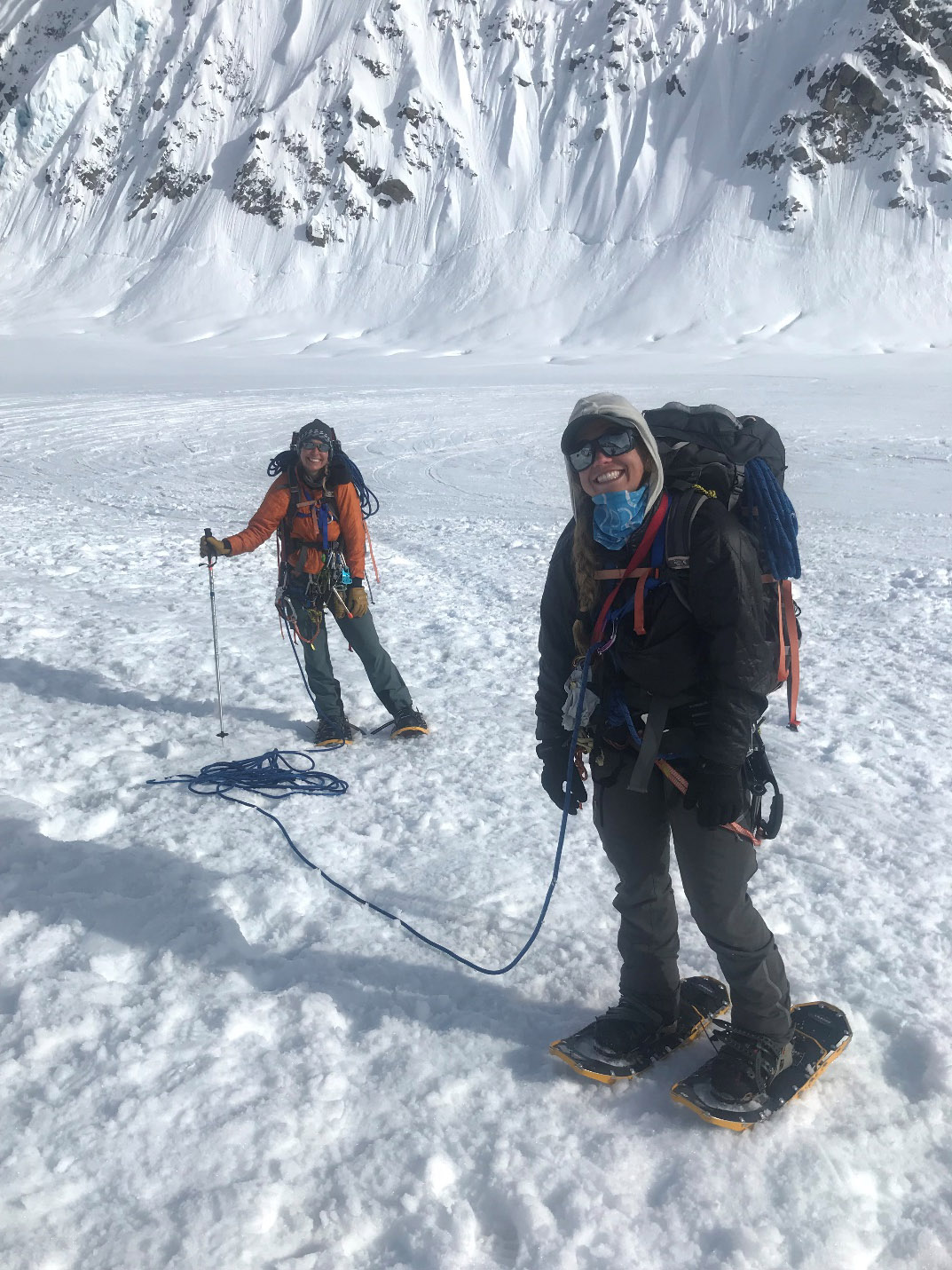 Mountain guides Lexie Hunsaker and Kalley Rittman at Basecamp. NPS Photo / Melis Coady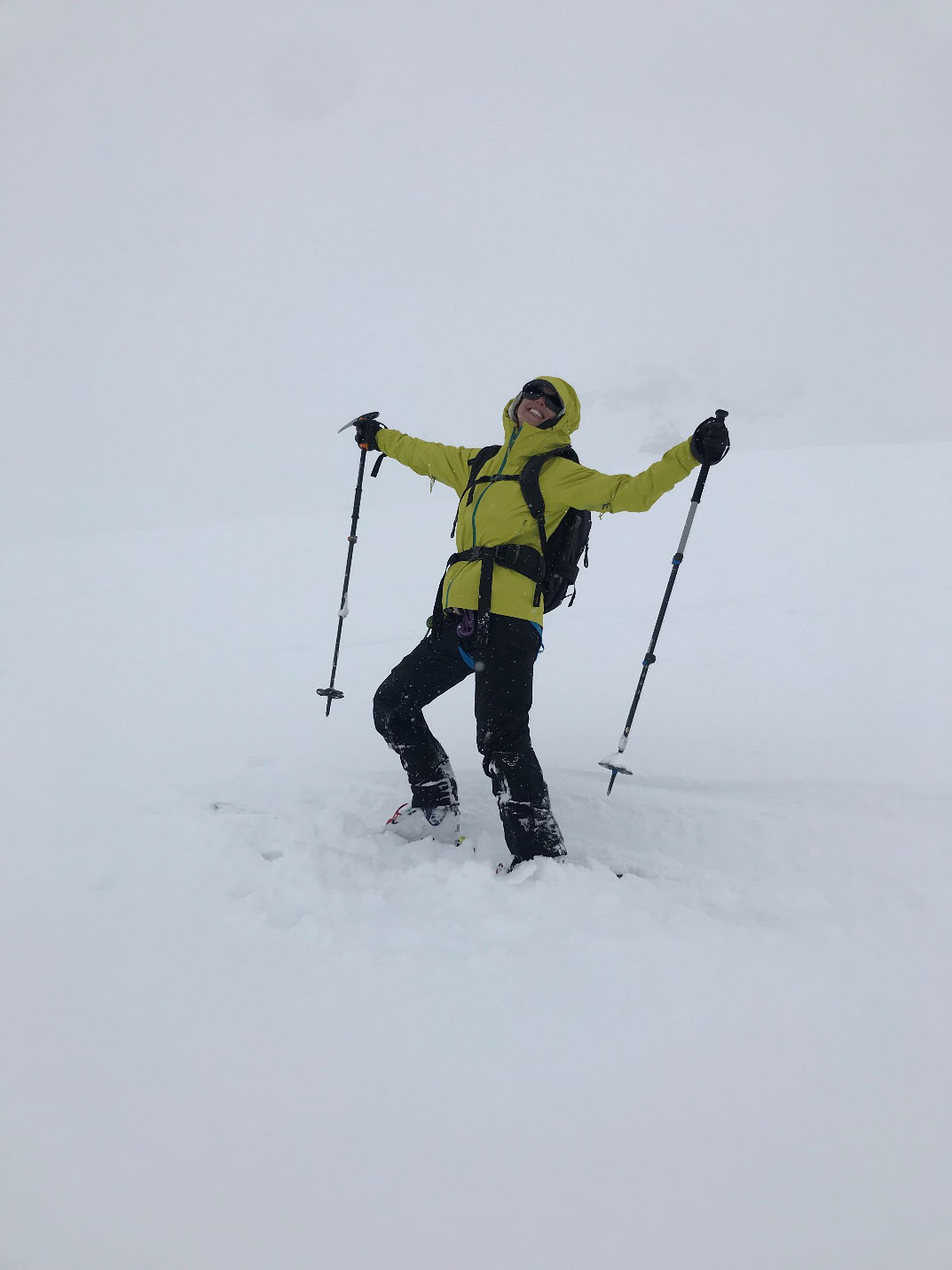 NPS mountaineering volunteer Jennifer Nissenbaum at 14,200-feet on Denali. NPS Photo / Melis Coady