We won't lie.  It's been an unusually cumbersome start to the 2021 Denali mountaineering season after 'taking 2020 off' courtesy of a global pandemic. Not unlike someone recovering from a lengthy illness or injury, every step forward seems to take little more effort than it used to. Not to mention those brand new aches and pains that surface unexpectedly as we learn to move around this world in new ways.  Each day we must actively practice patience, flexibility, and what we call 'tolerance for adversity.'

Luckily, the momentum of our recovery is accelerating daily. Excitement now exceeds anxiety.  And we can officially say the 2021 Denali climbing season is underway, despite the many and varied obstacles in our path.  At least two teams are currently climbing on Denali already.  Tomorrow the pace starts really picking up with multiple orientations on the schedule and the first NPS patrol of the season scheduled to fly into Basecamp.

Next week we'll commence with our traditional Field Reports -- sharing statistics and weather links and webcams and condition reports and images and hopefully some interesting stories from the Hill. We will do our best to post them regularly, undoubtedly touching on the unavoidable theme of climbing in COVID times, as well as provide some scientific play-by-play of the currently surging Muldrow Glacier.

In the meantime, be patient with us, and with each other, as the 2021 climbing season gets underway.  Tap that inner yogi flexibility.  No doubt the last year has helped build up your tolerance for adversity, so wear it proudly.  

More than ever before, we look forward to seeing you here in Denali Dispatches, in the town of Talkeetna, and climbing high in the Alaska Range!
 
~Your friends at the Walter Harper Talkeetna Ranger Station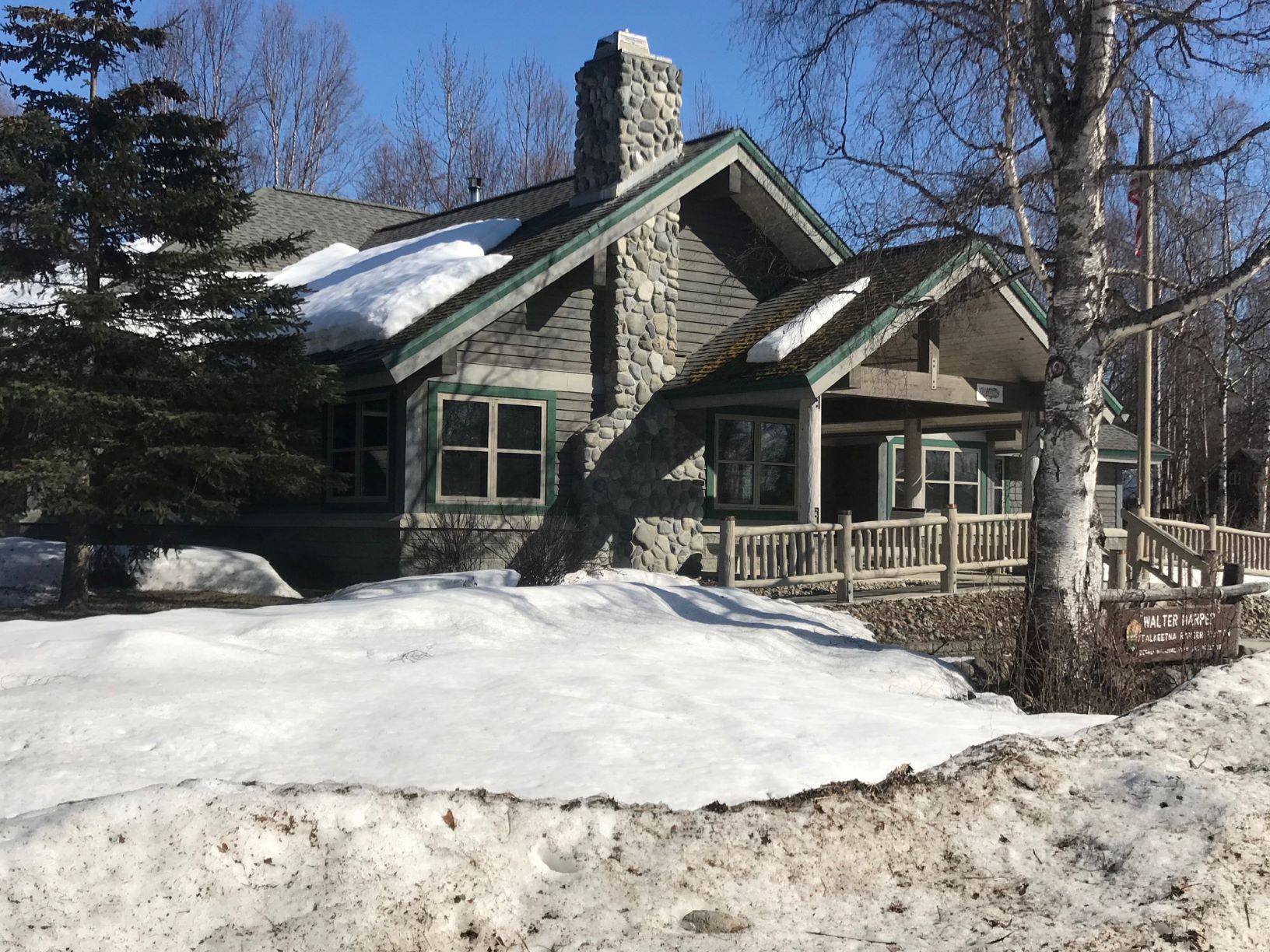 The snow in Talkeetna is still holding its ground in late April. (NPS Photo)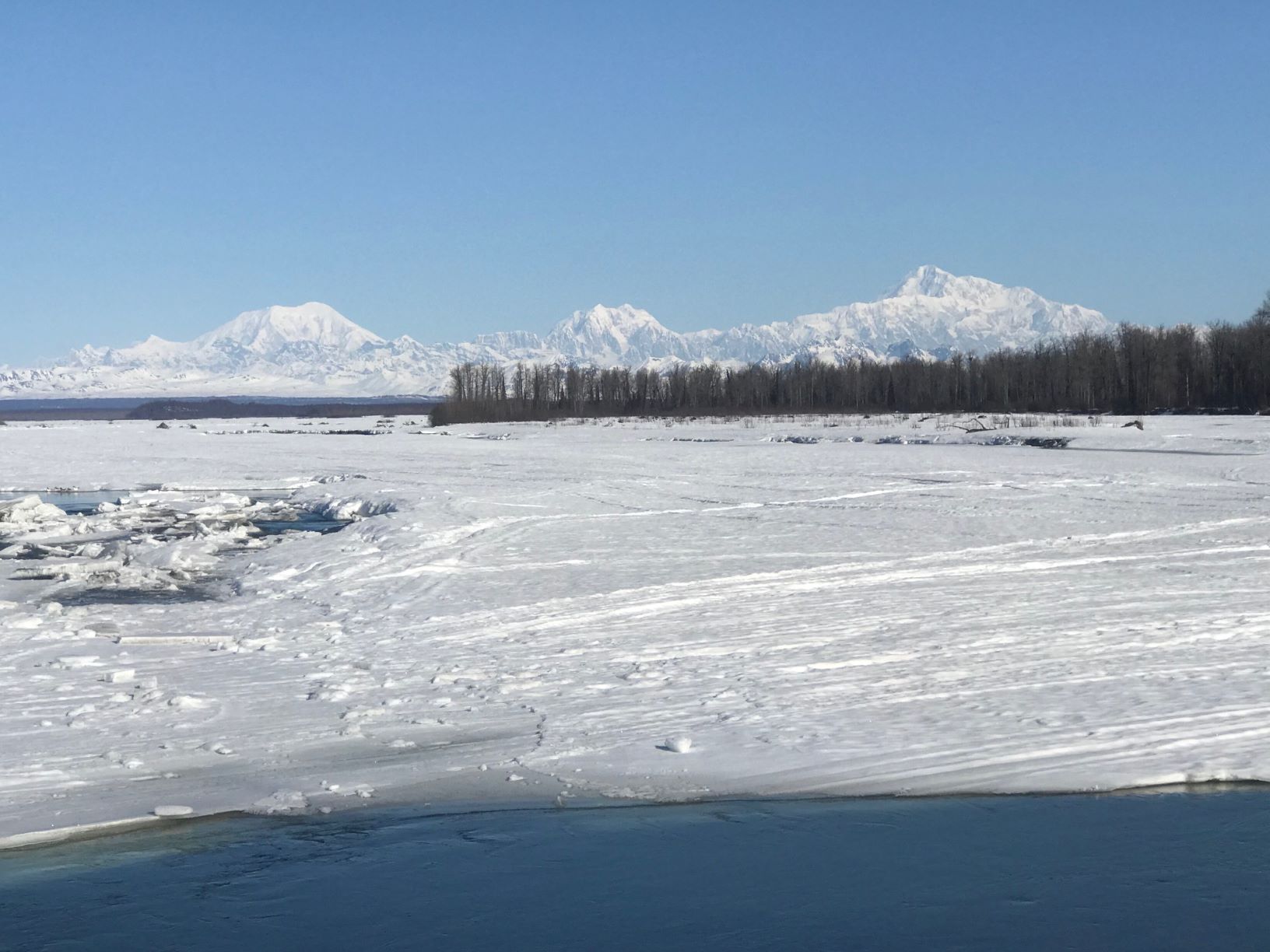 Taken shortly before spring break-up of the Susitna River (NPS Photo)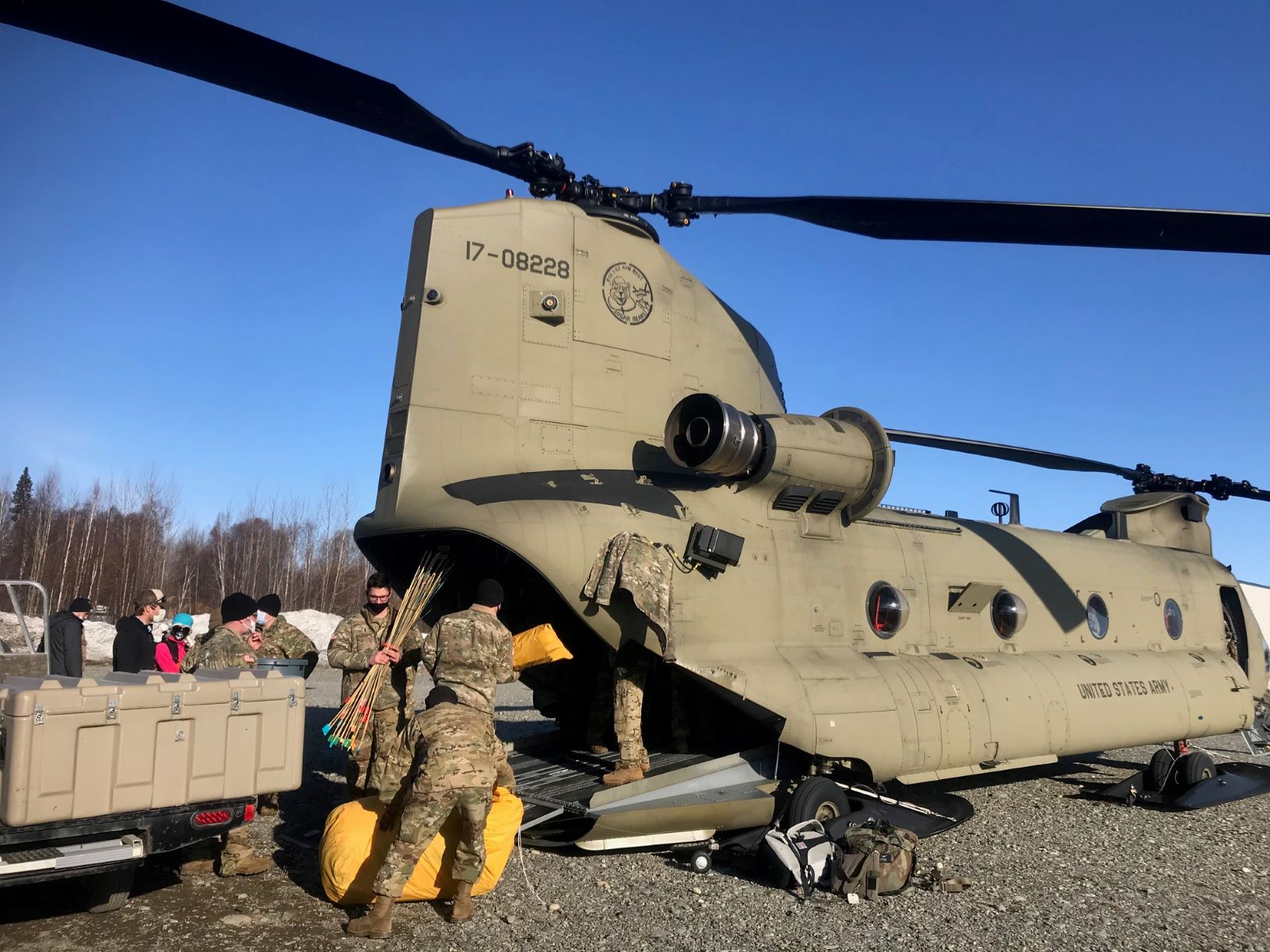 Chinook season, Talkeetna-style (NPS Photo)

Learn more about the 2021 Denali camp insertion effort, a trusted collaboration between the U.S. Army and the National Park Service: Army Flies Gear to Denali for National Park Service