The puppies are now eight weeks old. They are growing strong and have startling appetites. They are taking short puppy walks through the woods and are now beating the kennels staff back to the pen in our runs around around the track. Socialization continues to be a critical part of their training and they are introduced to and held by Denali Park staff throughout the day. At this age the puppies have fully functioning brains and each one is starting to develop their own personality. Prusik, Munter and Clove have recently completed the Volhard Puppy Aptitude Test and we are now busy determining each puppy's strengths and best methods of trining from results. You can view the testing process on last years litter by  watching our YouTube Series, The Puppy Paws, in the episode, "The Perfect Puppy?" However, this test is just one of many tools that we take into consideration when applying training strategies. The "Climbing Knots" litter had a range of different scores in their testing. There was not any strong consistency in their marks, but here are some of the results and what we have noticed about these puppies in particular.
Prusik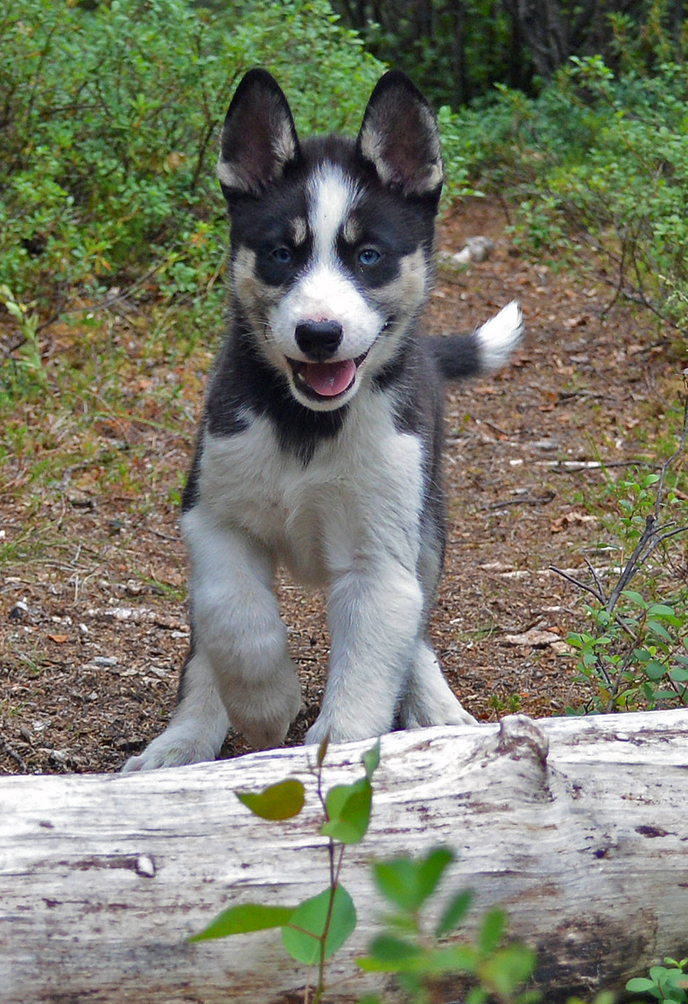 (NPS photo: Jayme Dittmar)

Prusik's independence was evident throughout his testing session and in our daily interactions .  He will readily follow us around the track, but on walks he will often wander a short distance to look for his own adventures. In the first few weeks of growth Prusik was the pup asleep in the house while his littermates were playing. Now he is the first to boldly run down a hill, investigate a new object and isn't reluctant to be away from the puppy pack.  He is very attentive and seems to be more tolerant of unpredictable situations than the others. In puppy testing he demonstrated that is not fearful when faced with new environments and will even thrive in fluctuating situations. This confidence is critical in our lead dogs when we encounter various obstacles, such as ice or overflow, on the trail.  
Munter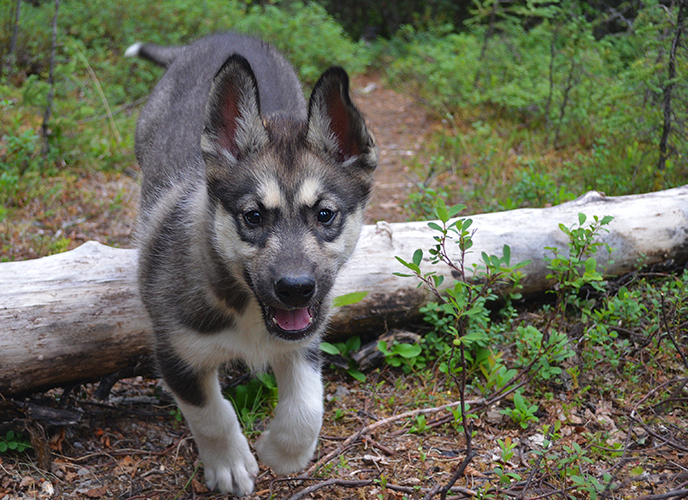 (NPS Photo: Jayme Dittmar)
Munter displayed many characteristics of a dog that will be easy to train, with the ability to learn very quickly, in his testing session. He is very sensitive to sounds and comes readily to strangers calling him.  However, he is a very energetic puppy that is going to need lots of exercise to focus his attention. We have also noticed that Munter seems to be more submissive than his littermates. He will often be the first to let a toy go to his sister or brother in a game of tug-of-war. He is also a confident pup, but doesn't display it through confrontation.  We think the Munter will learn the commands of the trail very quickly and be responsive to the training required to be a working backcountry sled dog.
Clove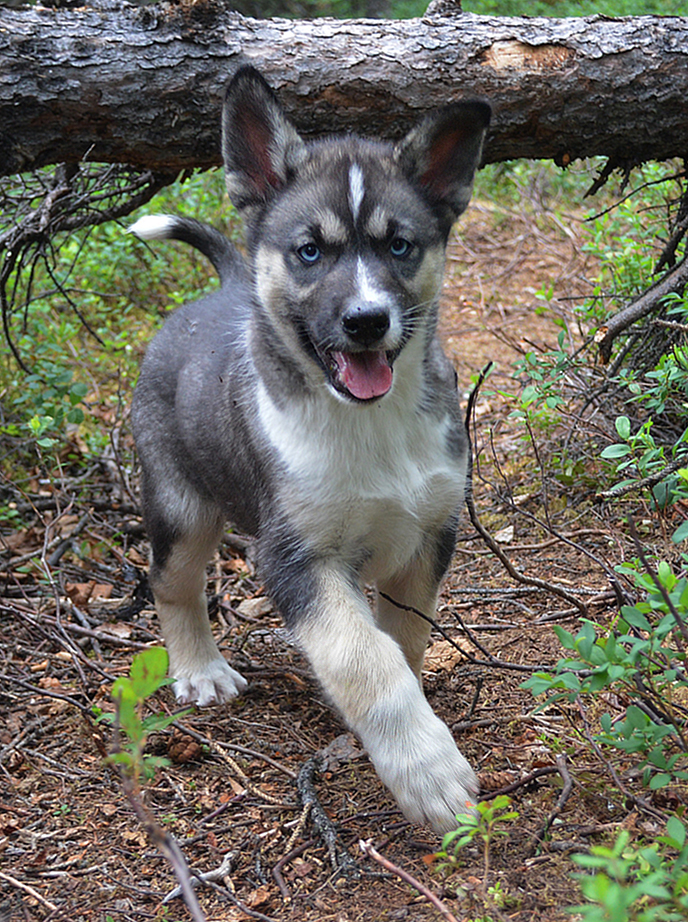 (NPS photo: Jayme Dittmar)                                                          
In most situations Clove wants to be the girl in charge.  We think she is going to mature to be very similar to Sultana. In testing, she would often flail or refuse to be put in a situation where she is not dominant.  In many of the puppy scuffles, we have noticed that she will be the victor, pinning her brothers.  She is also very human-focused and was the only puppy to follow and come when being called by a complete stranger.  Clove is very fast and often always leads the puppy pack in our runs around the track. She displays the drive to be the front runner and take charge, needed in a leader on the trail.
We are excited to keep watching these puppies continue to grow and we hope you keep up with them as well on Facebook and the Puppy Cam.