Plow Crew Locations:
The crew is currently at mile 47. The snow has been consistent and there was a small slide at Mile 43 as the climbed up from the East Fork Bridge. This slide is not uncommon. There was a decent amount of ice at the East Fork cabin but it was soft and removed without a great struggle. We hope to make it to Toklat by the 11th so the West B&U crew can move directly in without delay.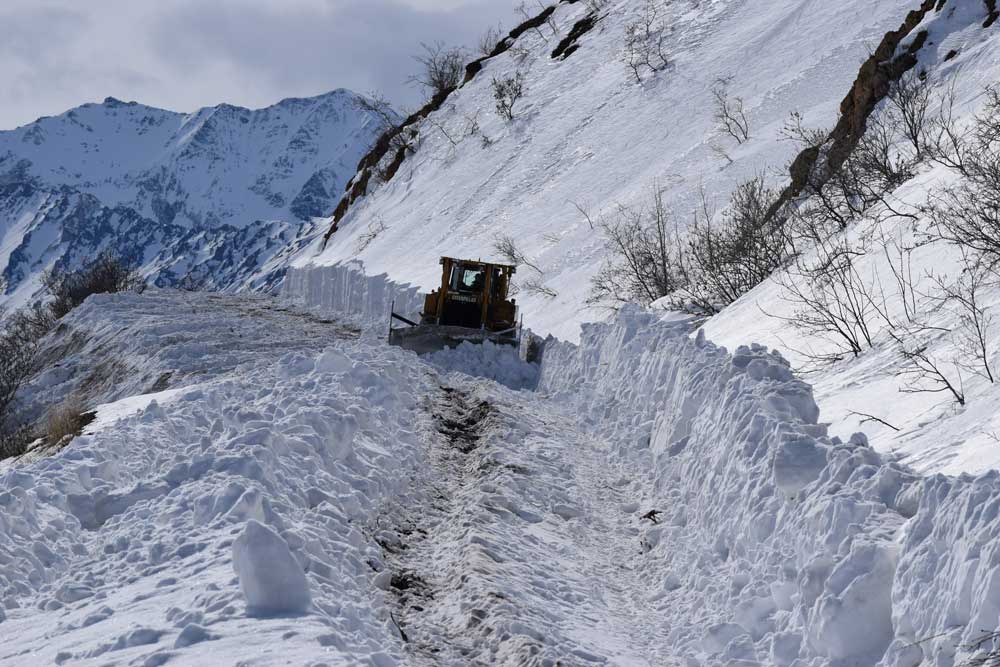 Above: The dozer pushes off snow at Mile 43.5.  NPS Photo / Michael Merrick
Steam Crew Locations:
 Miles 4,5,7,16,22,34, & 41. The warmer temps from last night keept most of the culverts open and made for an easier day for the steam crew.
Snow Depths:
3' on average, deepest encountered was 5' feet in the ditch
Aufeis Depths:
Up to 4 feet at East Fork Cabin
Road Open to Public Traffic:
Savage River, Mile 15
Equipment Status:
All is doing well. A big thanks to the Auto Shop for keeping us up and running.
Current Weather Forecast
Current Weather at HQ:
46 above
Wildlife Sightings:
Caribou, Golden Eagles, Squirrels (both kinds) and more birds.
Notes/Observations/Comments:
Machinery will soon be removing the ice on the road between Savage and Tek in preparations for public traffic. For hikers or cyclists: The road has areas of mud and ice and of course, dust. The more traffic the road gets the longer it takes to dry out. There is a few soft spots forming in Igloo Forest. Thanks and have a great weekend.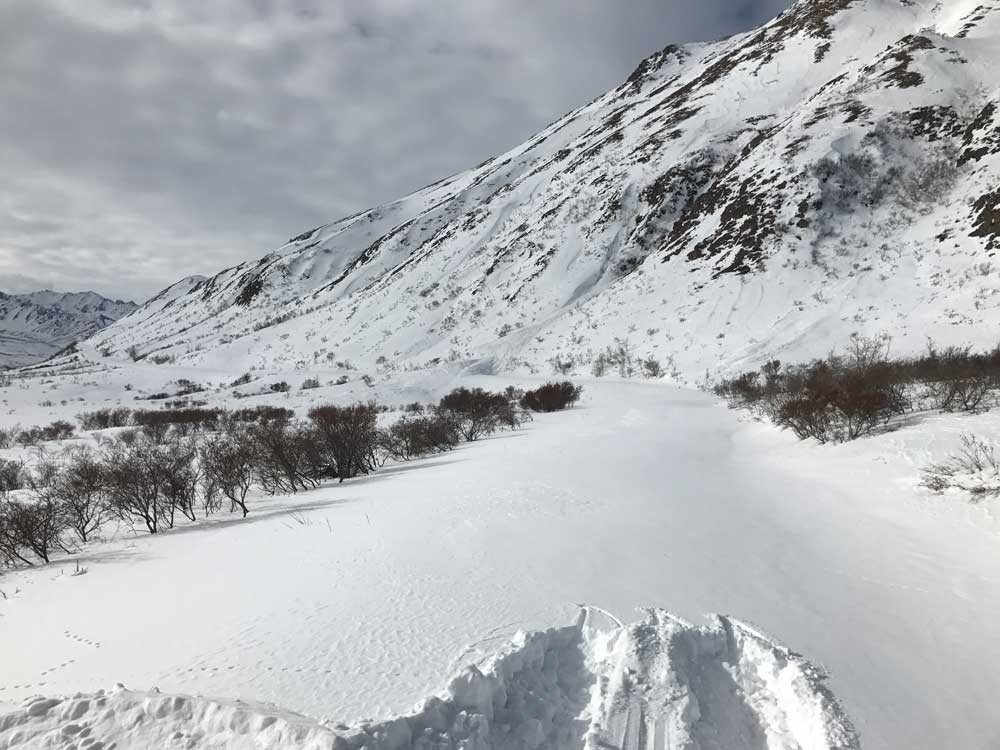 Snow slide in the distance at Mile 43.5. NPS Photo / Paul Franke