Current Plow Crew Work Locations:
The crew is currently at mile 65. Since the last report we made it over the top of Highway Pass where we encountered drifts up to 10 feet and a consistent depth of 6 feet on the road and 8 feet in the ditches. Stony flats had 4 to 6 feet of snow and to much of our surprise Stony Cut was not drifted in. We made it through in 20 minutes. It usually takes us a solid day if not more. We should reach Eielson by tomorrow.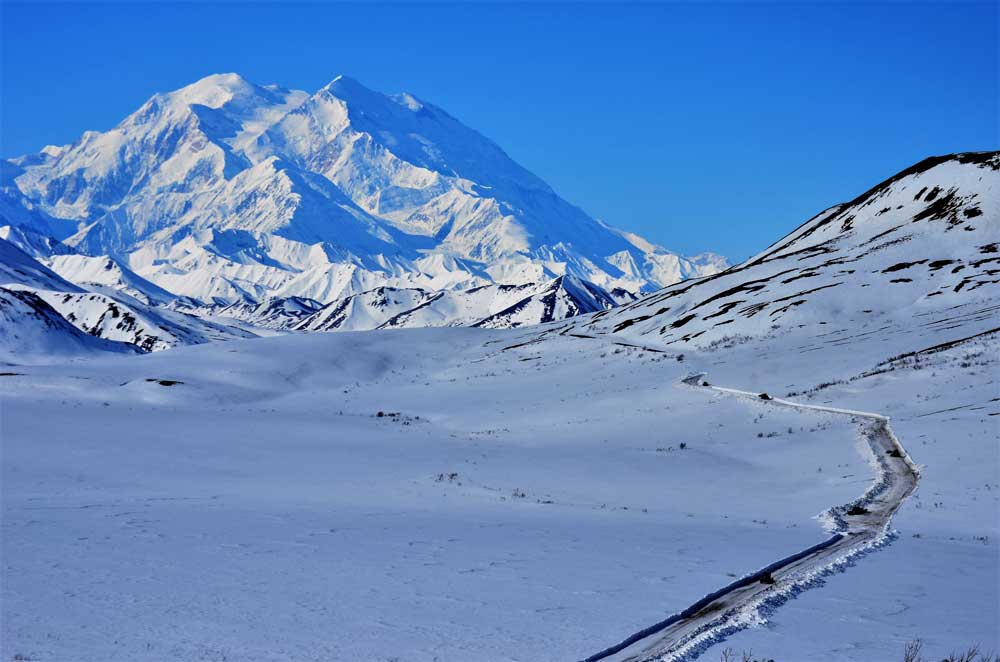 View from Stony Overlook. NPS Photo / Stacey Skrivanek
Steam Crew Locations:
5,7,36,38,50, & 56 and doing well
Snow Depths:
4'-8' Deepest encountered was 10' feet in the ditch
Aufeis Depths:
6 feet at mile 56.5
Road Open to:
Teklanika Rest Stop
Equipment Status:
All is doing well. A big thanks to the Auto Shop for keeping us up and running.
Current Weather Forecast
Current Weather at HQ:
19 above
Wildlife Sightings:
It's been a fun filled week since the last report for wildlife sittings. Lots of quadrupeds out there
Notes/Observations/Comments:
Watch out for rocks on the road if you hike/bike beyond Igloo Creek. The Pretty Rocks Slump (~ Mile 45) is more of a roller coaster ride this year than previous, so cyclists beware. Please avoid soft or muddy areas while you drive. There is a hole in the road past Tek rest stop marked with a cone and a few soft spots in Igloo forest and Sable pass. Expect to encounter equipment on the road.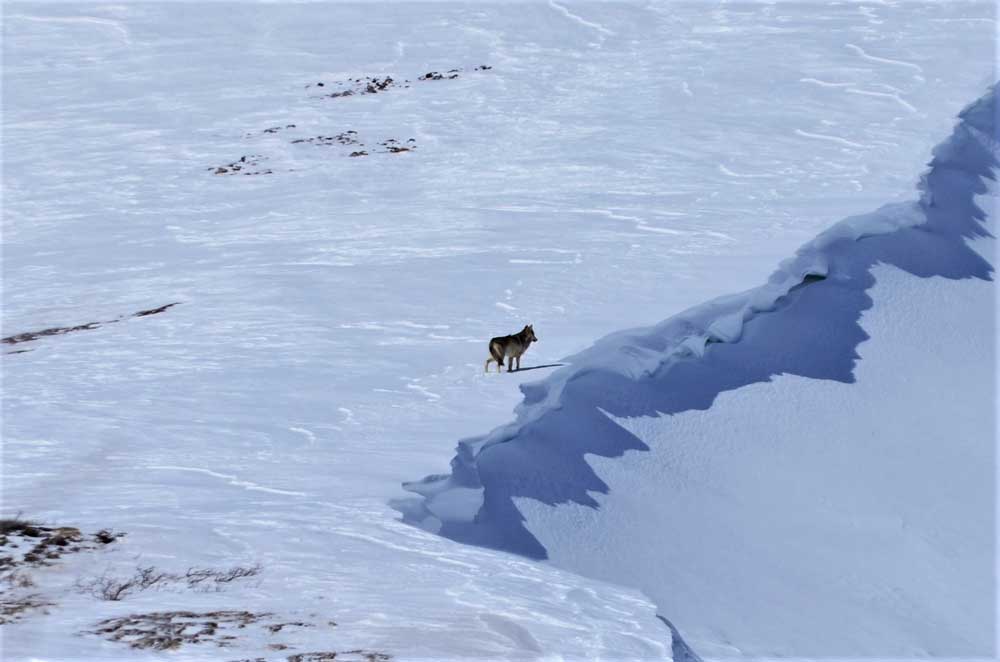 A wolf at Sable pass.  NPS Photo / Stacey Skrivanek