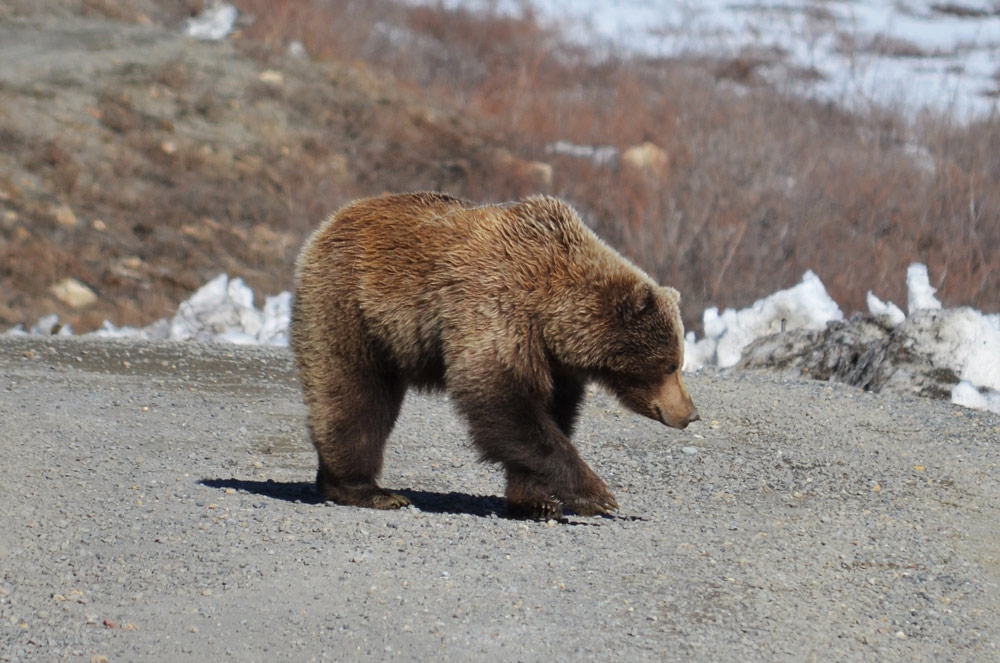 Current Plow Crew Work Locations
: The crew made it to mile Eielson Visitor Center yesterday. The wet and heavy snow has been a struggle in comparison to previous years. It has the consistency of a 7/11 slushy and has been frustrating to work with. During a normal year we wouldn't find these type of conditions until we get out to Kantishna if at all. The warmer than normal temps have been noticed from start to finish.
Steam Crew Locations
: None
Snow Depths
: 3' was the average from Little Stony flats to the Eielson Visitor Center. 
Aufeis Depths
: 0
Road Open to Public Traffic
: Teklanika Rest Stop
Equipment Status
: All is well. Thanks Auto Shop
Road Crew Staff On-Duty Today
: Paul Franke, Martin Weiner, Bob James, Mick McAloon, Stacey Skrivanek, Austin Kinser
Current Weather Forecast: https://www.wunderground.com/cgi-bin/findweather/getForecast?query=PAIN
Current Weather at HQ
: 23 above and sunny
Wildlife Sightings
: Bears. Bears are everywhere
Notes/Observations/Comments
: There is still ice & mud on the road. There is some work required at the Pretty Rocks slump on Polychrome; if you walk or bike beyond Teklanika, be prepared to see heavy equipment. Thanks for being patient!