Current Plow Crew Work Locations
: The crew is currently at mile 56. The crews made it to Toklat on the 10th and plowed it out on the 11th. So we are on schedule for now. A big thanks to everyone for the help in getting us there on time.
Steam Crew Locations:
 Miles 4,5,7,38, & 41.5 and doing well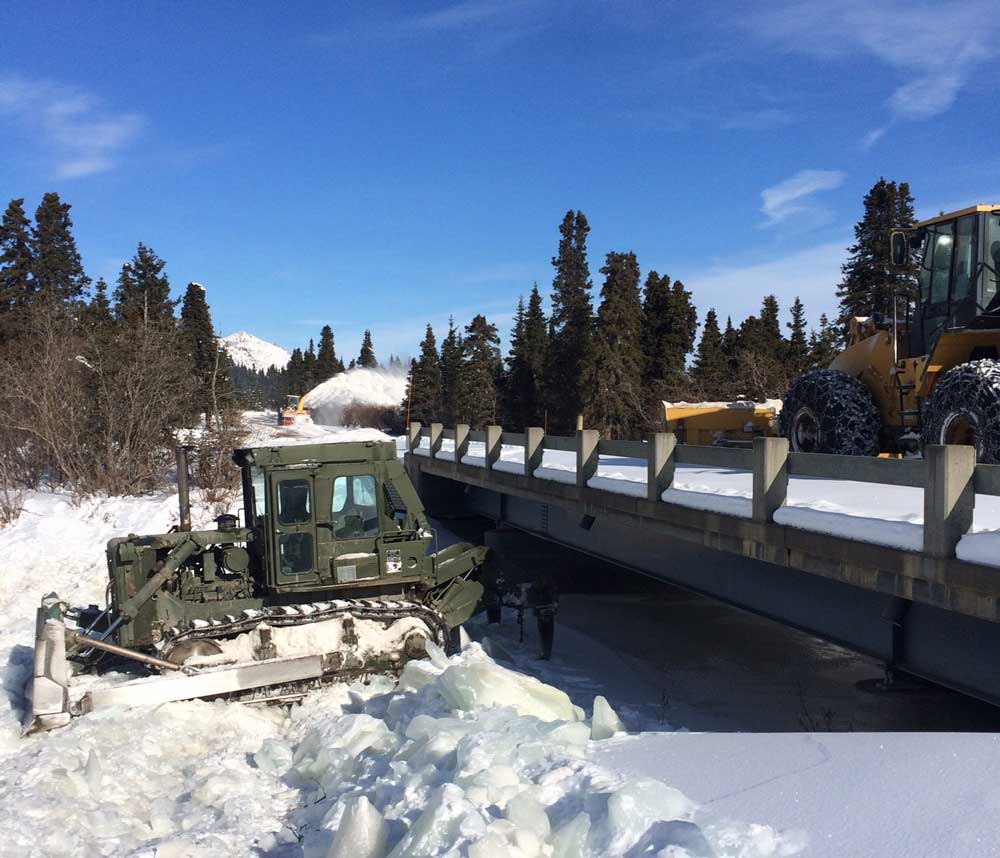 Above: Hulk ripping ice at Igloo Crek with the snowblower in the background. NPS Photo
Snow Depths:
3'-4.' Deepest encountered was 5' feet in the ditch
Aufeis Depths:
0
Road Open to:
Savage River
Equipment Status:
All is doing well. A big thanks to the Auto Shop for keeping us up and running.
Current Weather Forecast
Current Weather at HQ:
45 above
Wildlife Sightings:
1st bear sighting on the season for us was on Saturday 4/8. It was on a moose carcass 50 feet off the road at mile 28. Also on Saturday, there were Dall Sheep on Polychrome. On Sunday nine wolves were spotted on the road at the top of Sable Pass heading northeast. There were also 25 caribou on Tek flats that day and a golden eagle at Sanctuary Hill. Other animals of smaller stature were spotted.
Notes/Observations/Comments:
 Machinery will be removing the ice on the road between Savage and Tek in preparations for public traffic. Thanks and have a great week.