On May 1, my skiing and climbing partner Meghan Seifert and I flew into the Ruth Amphitheater for four days of ski touring.  This was my first trip to the Alaska Range as a Denali mountaineering ranger and our objectives were to familiarize with the greater Ruth area including the West Fork, the Great Gorge, and the climbing areas within. 


Mik enjoying a snack break in the Great Gorge  (NPS Photo/Meghan Seifert)

We camped just to the west of the Sheldon Chalet, which provided great access to the little ski hill just south of the Chalet.  The sun was out in full force much of our time in the range.  Without a breeze this made travel quite warm and skin wax was crucial to getting a high reading on our fun meter for the day. 

The sun was heating all south-facing slopes causing some rock fall and a few small, wet, loose avalanches at 6,000 feet and below.  The only other avalanche activity I observed while in the area was some dry loose slides after a few inches of snow fell overnight on May 3.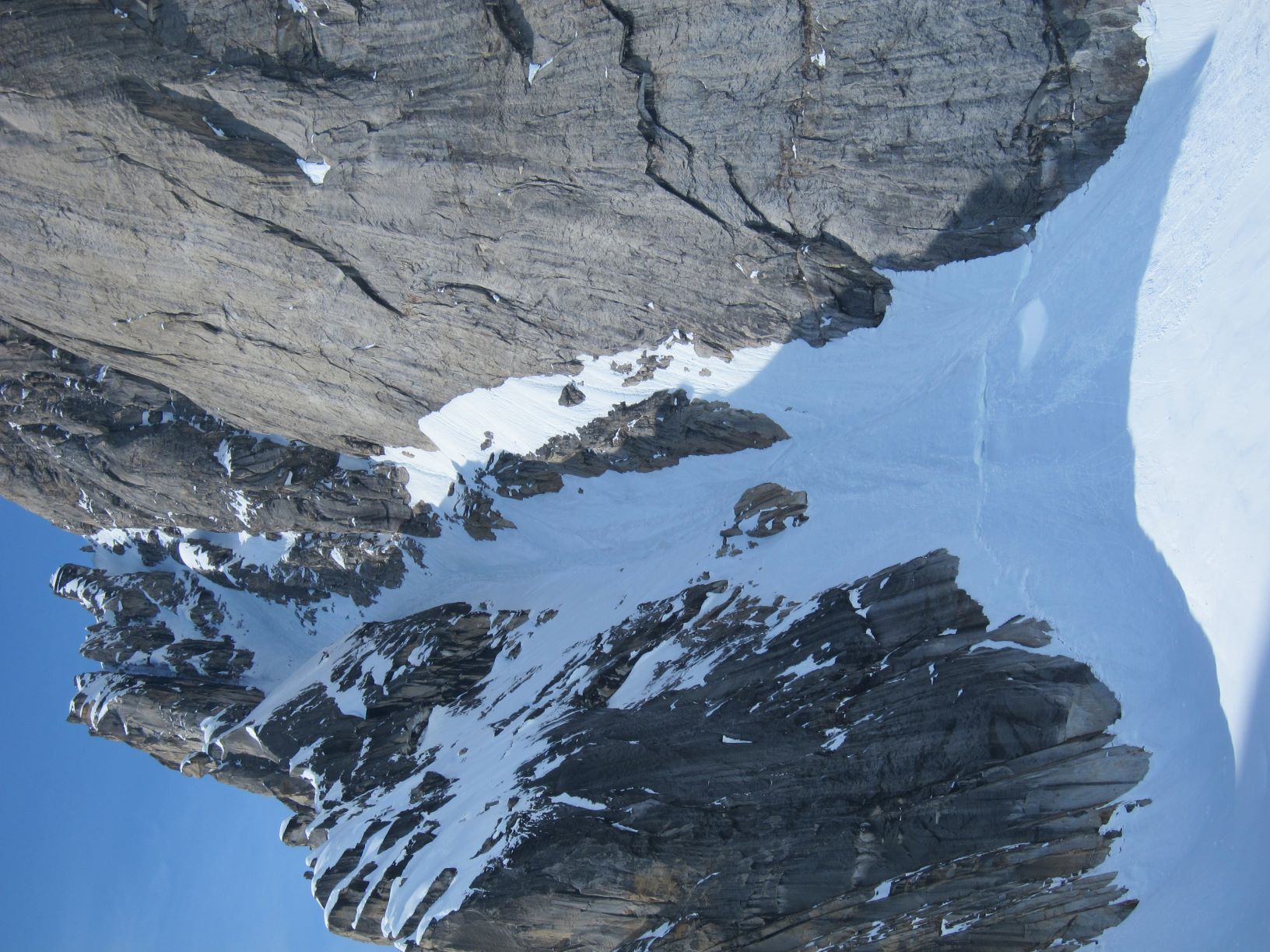 Japanese Couloir, Mount Barille  (NPS Photo/Mik Dalpes)

We skied to the base of the Japanese Couloir and wished we had time to climb as it looked like it was in good condition for a snow climb.  On May 3, we headed to the West Fork which provided incredible views of the Rooster Comb and the North Face of Mt. Huntington.  The objective hazard of hanging seracs is both stunning and terrifying as we traveled under these giant peaks.  We didn't quite get to the base of 11,300', but we were able to view a good portion of the route from our turnaround point.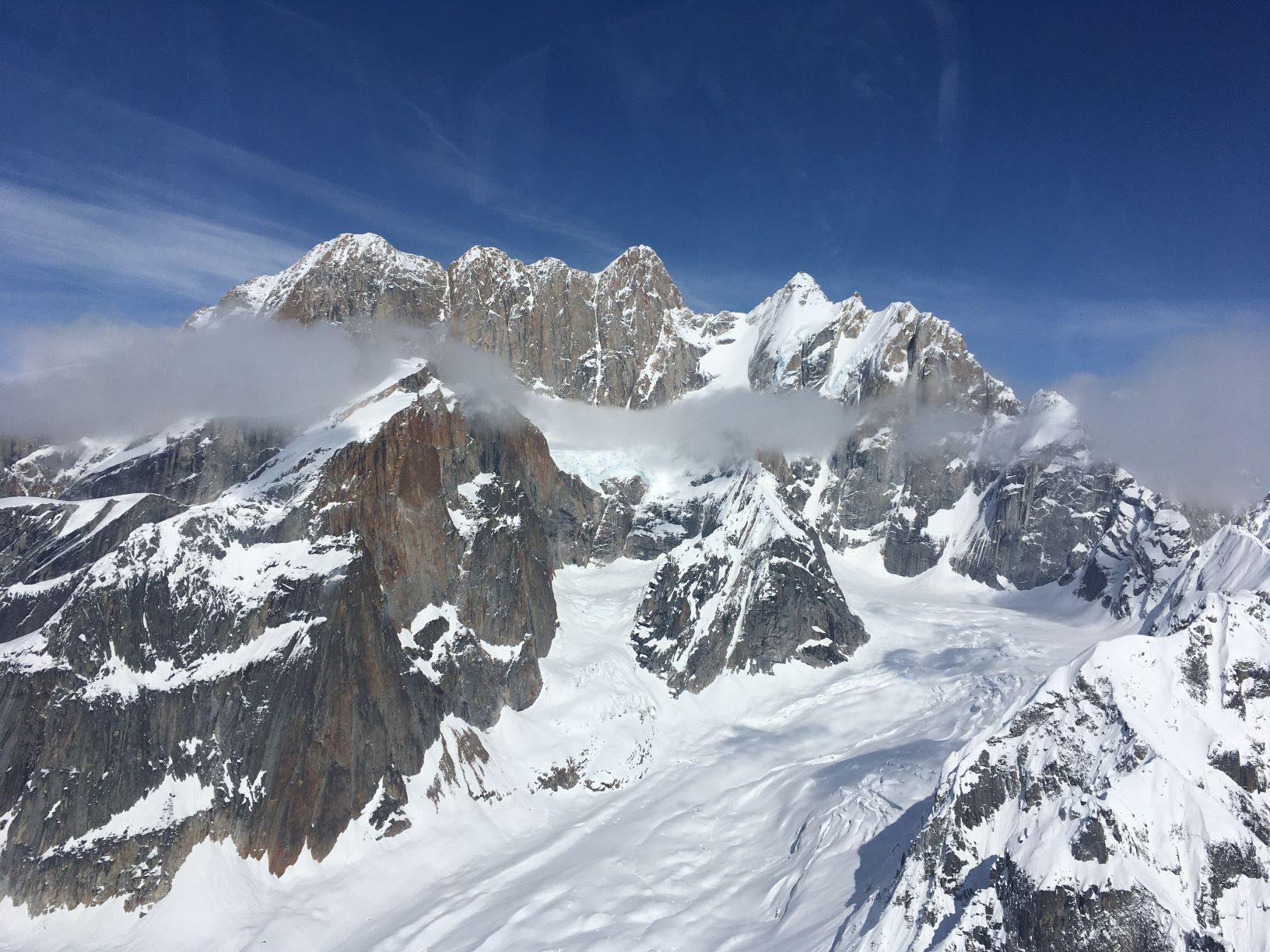 The Moose's Tooth from the flight in (NPS Photo/Mik Dalpes)

We saw several groups of climbers on this trip, but weren't able to speak to any due to the enormous distances between us.  We observed two groups of two coming from the West Fork and I believe another group was dropped off while we were in the area.  Another group was camped down in the Amphitheater and another in the Great Gorge.  Camped next to the Chalet we were very close to the air strip and there were several flights a day of sightseers.  There is a reason this area is so popular, the Ruth is stunning and has many worthy mountaineering objectives.  I look forward to my next trip in the area for some climbing and skiing.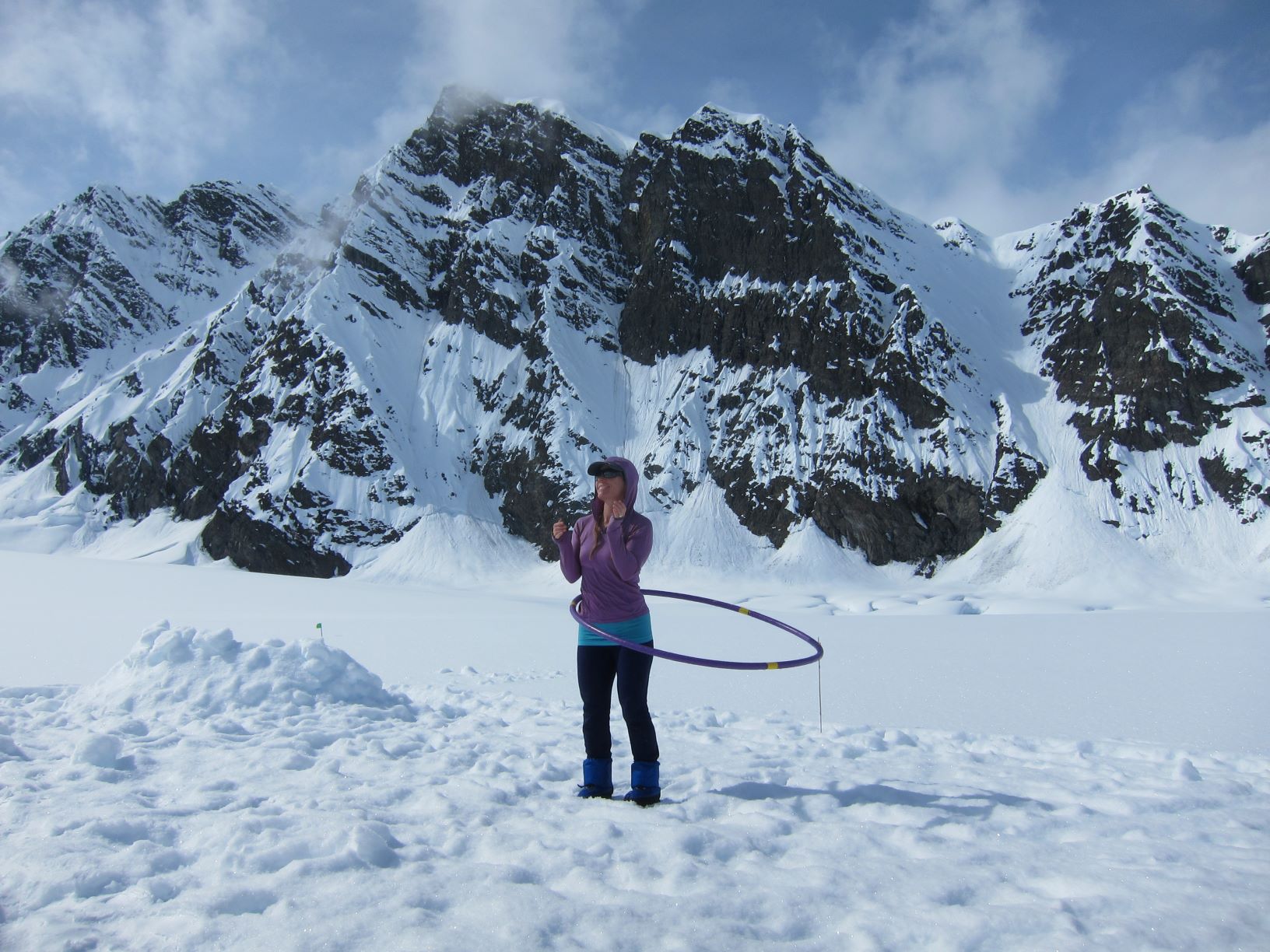 Meghan devised a makeshift hula hoop, a great way to pass the time while your partner is cooking (NPS Photo/Mik Dalpes)