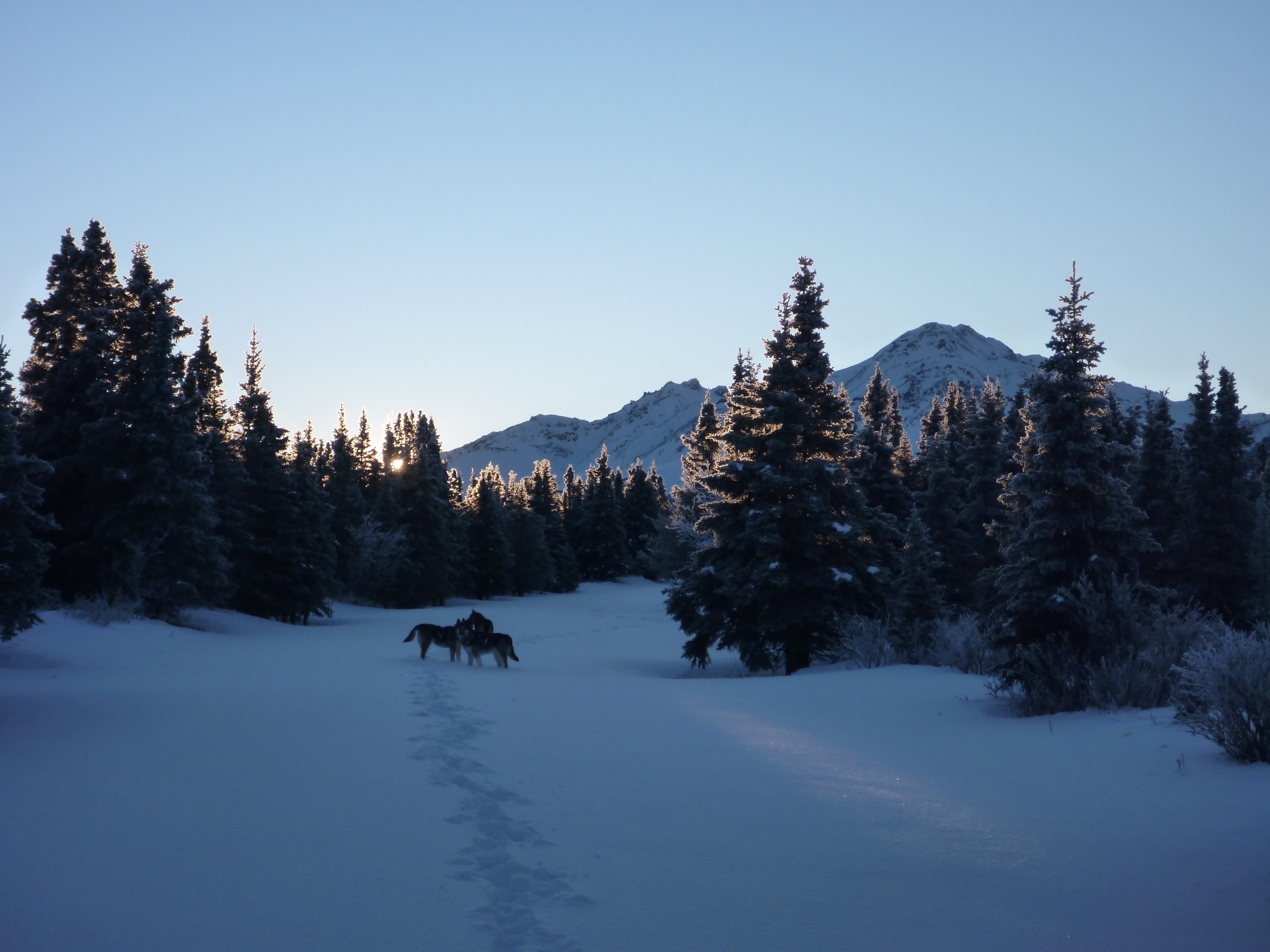 (NPS Photo/ Sarah Hayes)
Having only experienced safe, smaller frozen crossings, the puppies were not as nervous about the ice as the humans were. They were eager to follow Jen in hopes of finding ice chips as she walked across the frozen river testing the ice with her axe. To prevent the six from dashing out too far, we had to hold them back until we were sure the crossing was safe.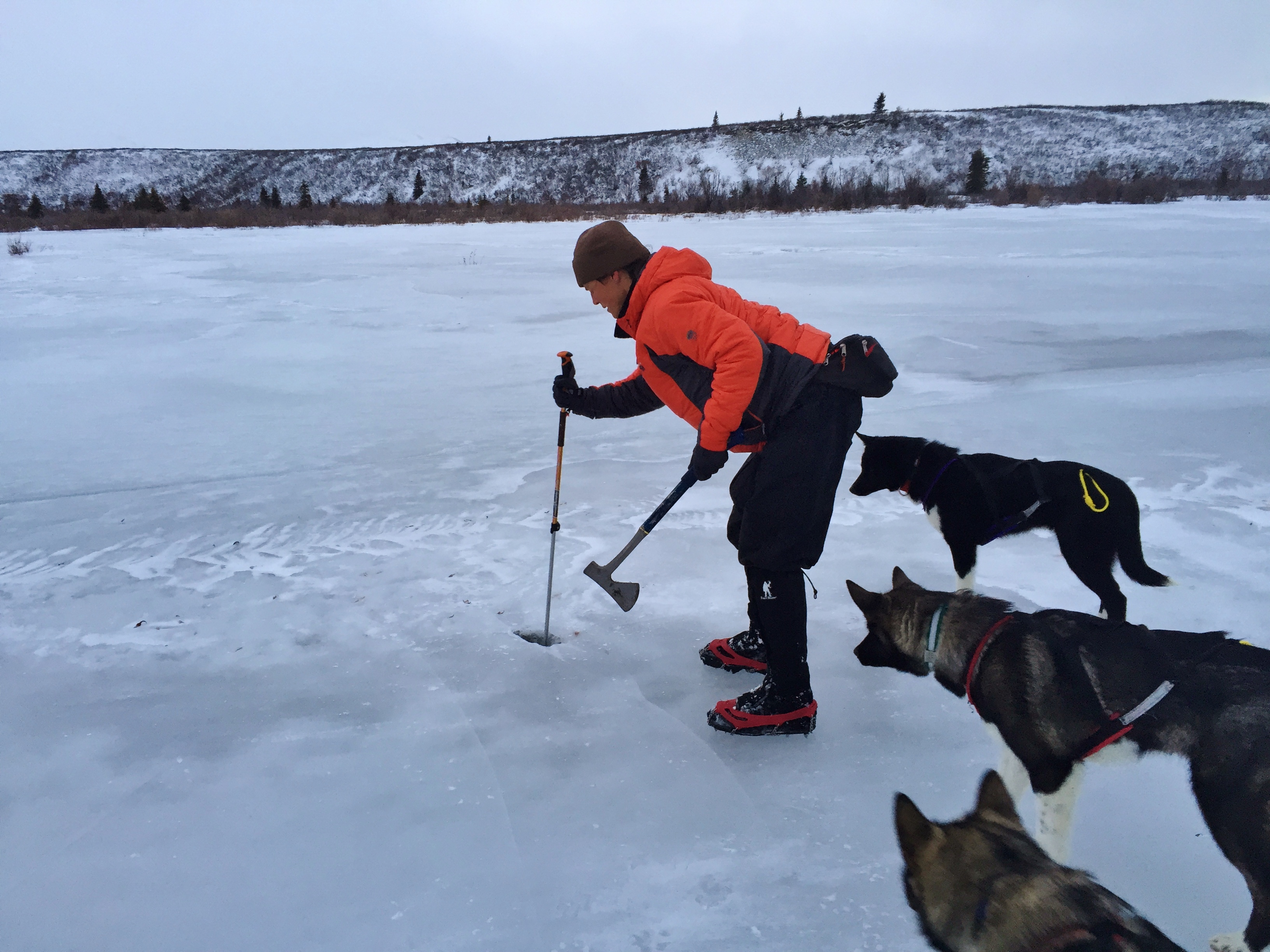 (NPS Photo/ Kristin Gates)
They had made it out to Savage River for their first overnight trip - an exciting milestone in their sled dog careers.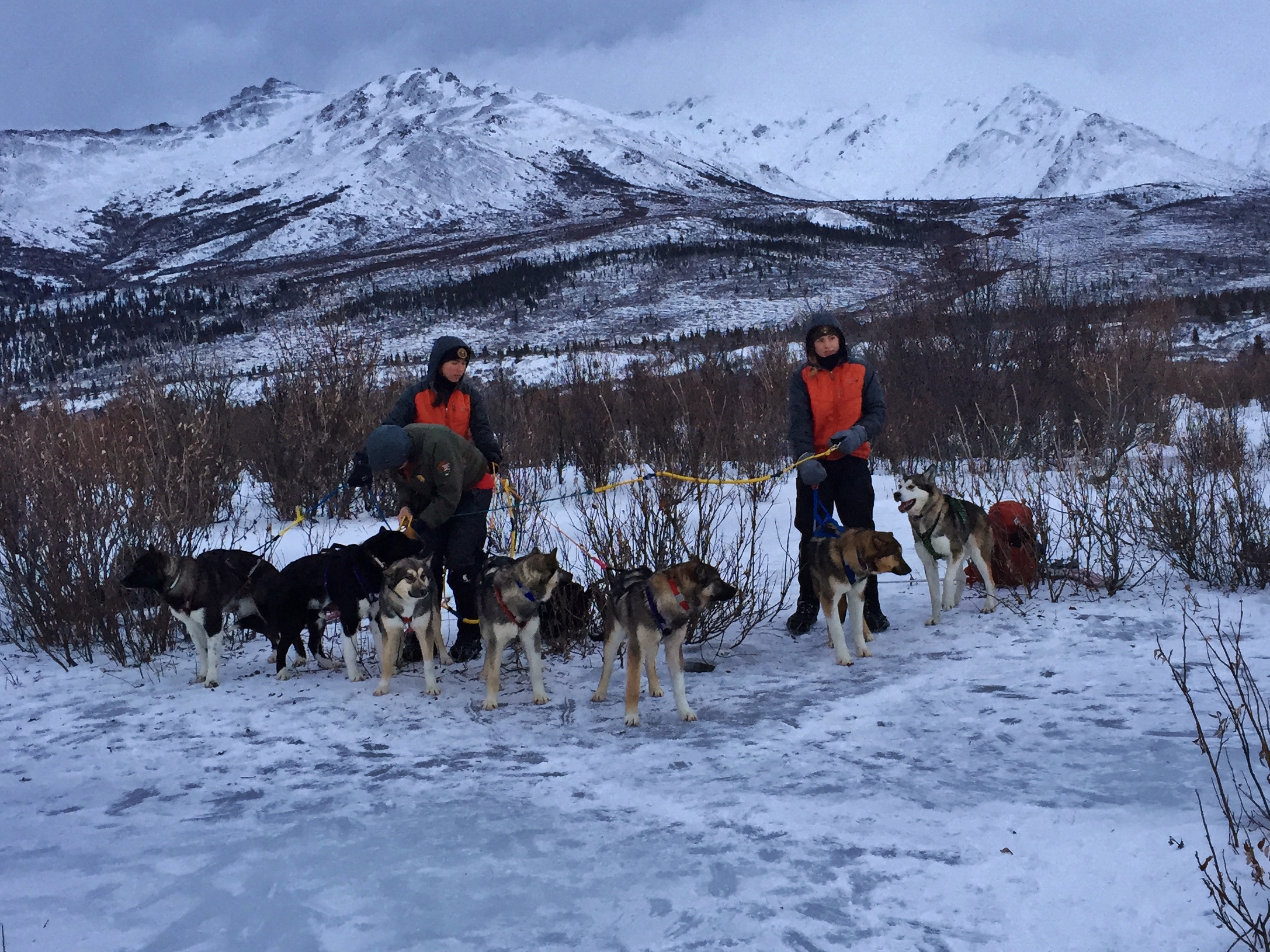 (NPS Photo/ Kristin Gates)
Although we still think of them as "the puppies," at nearly seven months old, even though they are not full grown, they are big enough to pass as dogs and already clock in at over 40 pounds apiece. From the start, they each had a distinctive personality and it has been fun to watch as those develop.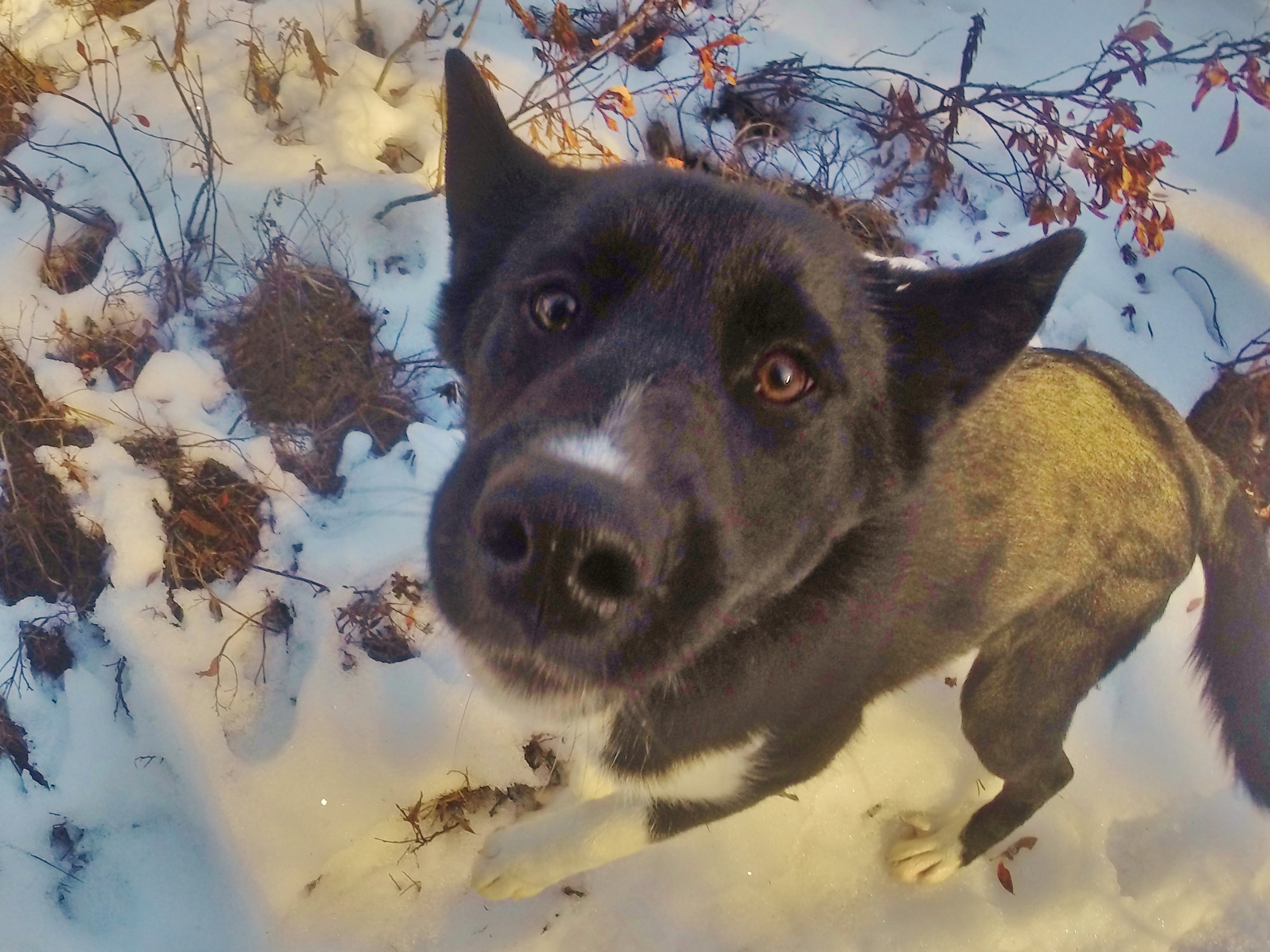 (NPS Photo/ Kristin Gates)
Disco may be the smallest, but she is fierce. She is often the center of playful quarrels between the six and frequently the instigator. She is the spitting image of their ancestor Susie, who was born on an ice floe and was such a great lead dog that she is still talked about and remembered by the community many years later.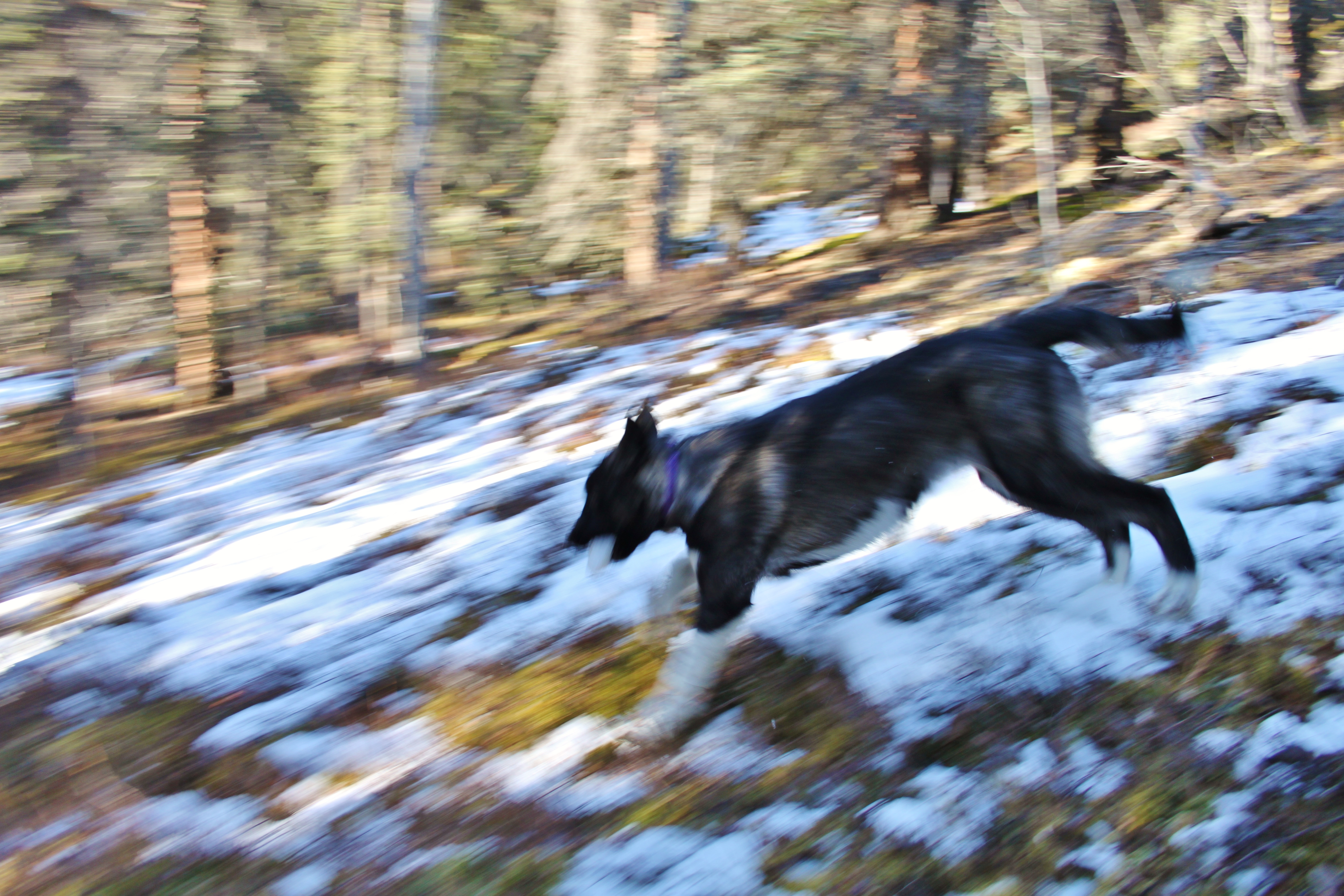 (NPS Photo/ Kristin Gates)
Solace is an independent soul and during walks always strays a little bit behind the group until she finds a particularly exciting stick or piece of ice. Then she will run back gleefully with her prize, making her brothers and sisters pretty jealous.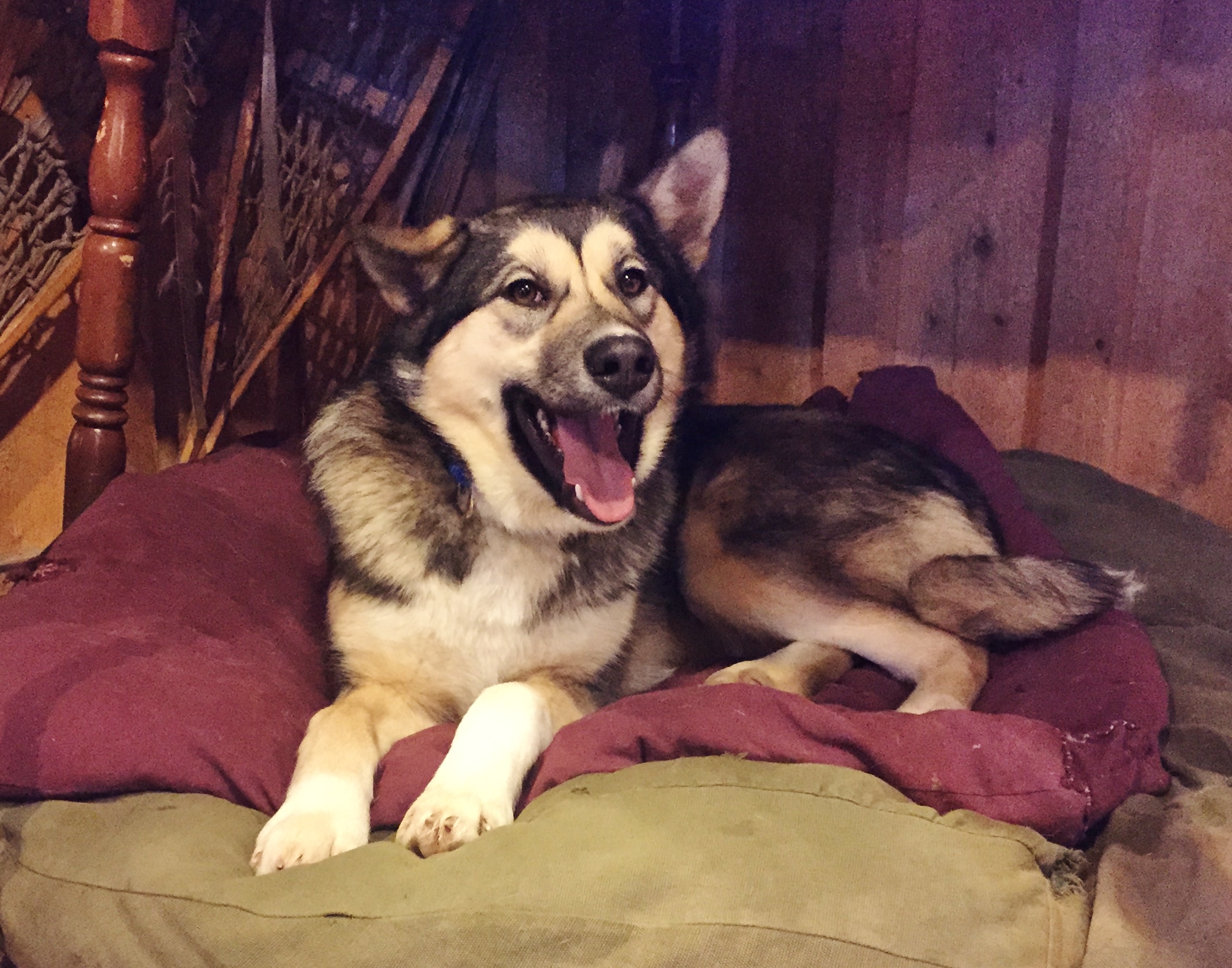 (NPS Photo/ Kristin Gates)
Vista is a very sweet girl, eager to please and the only puppy that we have trusted with carrying the camera on a harness so far. She is a smart one and the most reliable at coming back when called.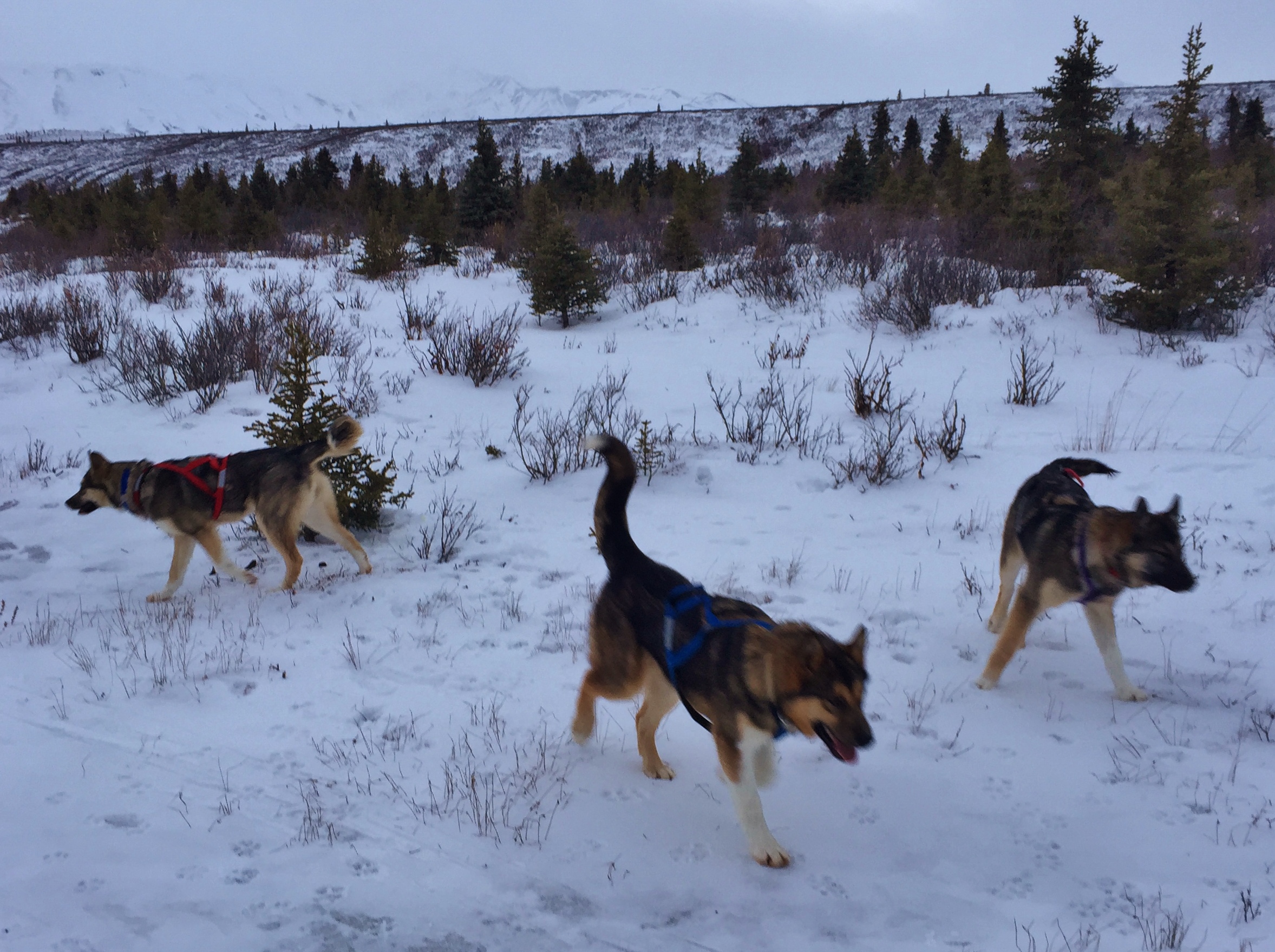 (NPS Photo/ Kristin Gates)
S'more is the "scaredy cat" of the group and often takes a little longer to be comfortable with new tasks like climbing into the dog box. Once he figures it out, though, he quickly gains confidence and we are pretty sure that, in his head, he thinks he's the toughest dog of the lot.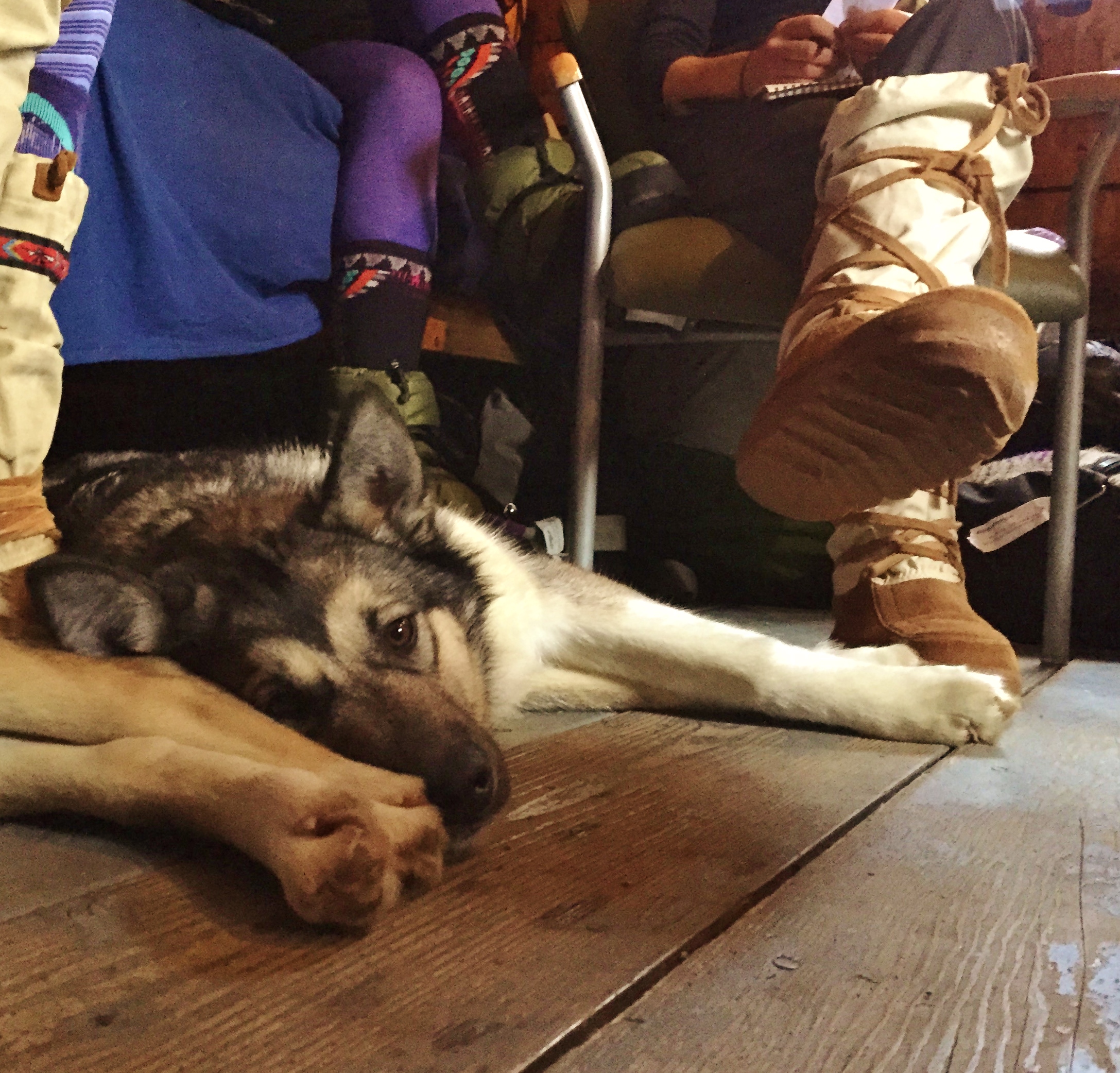 (NPS Photo/ Kristin Gates)
Summit is now the largest of the puppies and very good at calling attention to himself with the wild voice that he has developed. At feeding time he shouts out, sounding almost like a bird. He was also the first to discover that responding to the command "sit" would earn him a treat and will nudge his brothers and sisters out of the way to sit in hopes of earning a prize.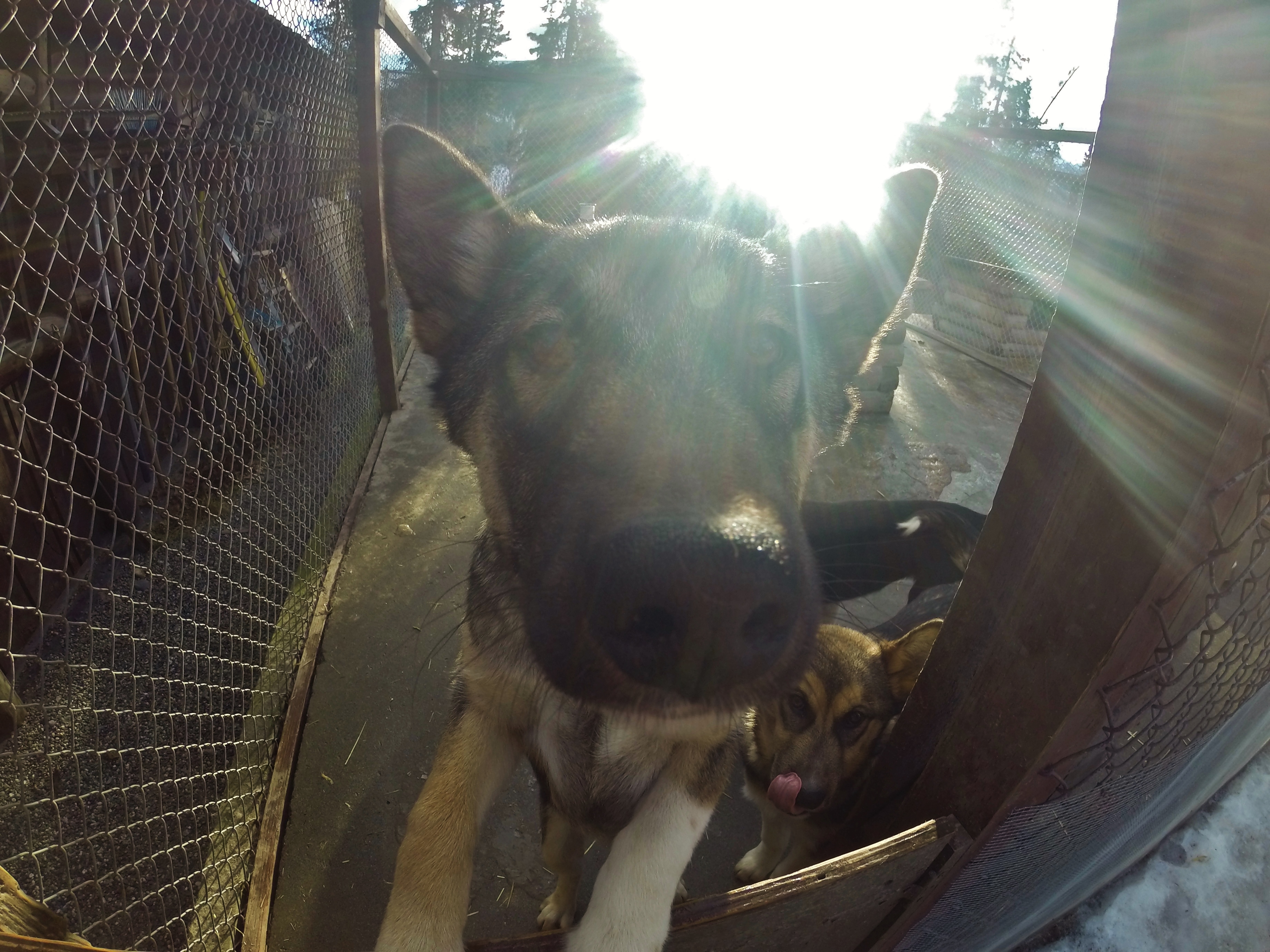 (NPS Photo/ Kristin Gates)
Venture is very social and vocal. He always seems to be out in front of the rest of the group during walks, eager to explore. He is often the last one persuaded to go back to his house when we return to the kennel as he insists on greeting every dog in the lot, treating all as if they were long-lost friends.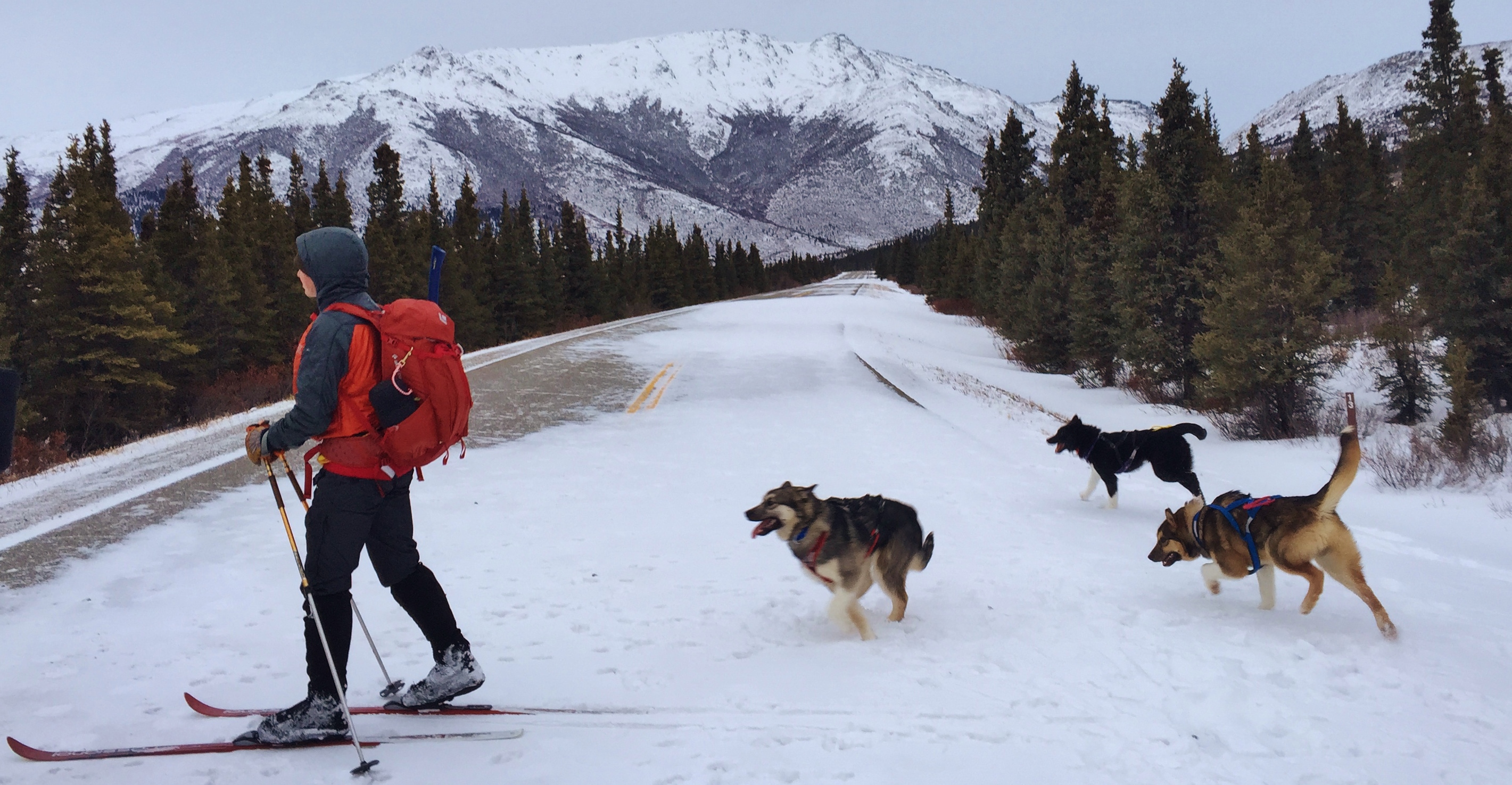 (NPS Photo/ Kristin Gates)
During our three day backcountry operation out to Savage River the puppies experienced their first overnight adventure, their first crossing of the Savage, their first time breaking trail through deep snow as well as skijoring for the first time. We were impressed and proud of how they handled the new situations and are excited to share more adventures with them in the park. 
Now that the adult dogs are heading out on longer trips, the puppies will be running alongside the teams so that they can learn more about their park, have fun and be ready to take on more responsibilities next winter.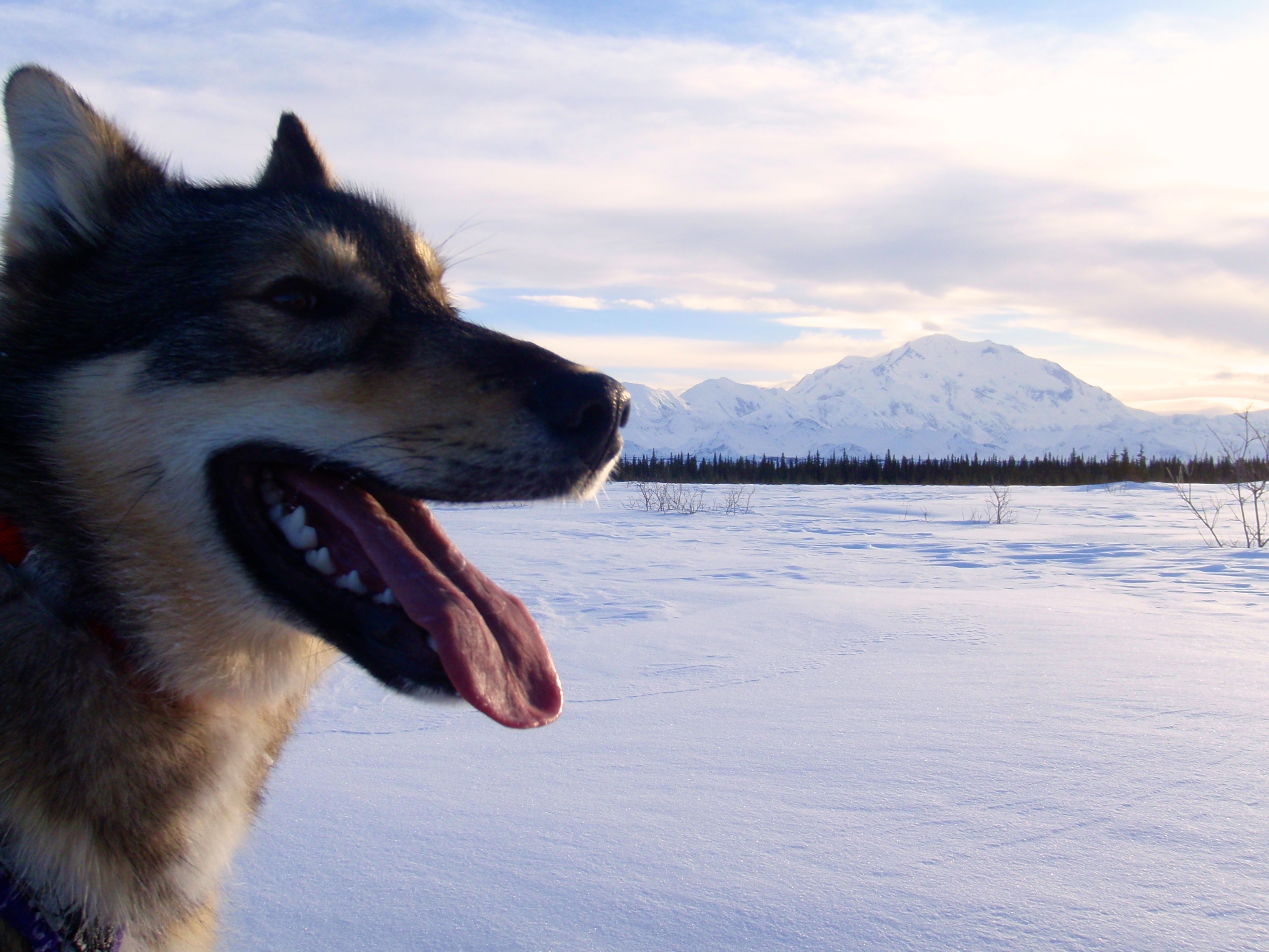 (NPS Photo/ Jen Raffaeli)
Zahnie, who is the yearling of the group and was the only puppy last winter, is already running with the big dogs. In fact, he ran in lead next to his mother, Sylvie, breaking trail through deep snow on the way home from our trip out to Savage River.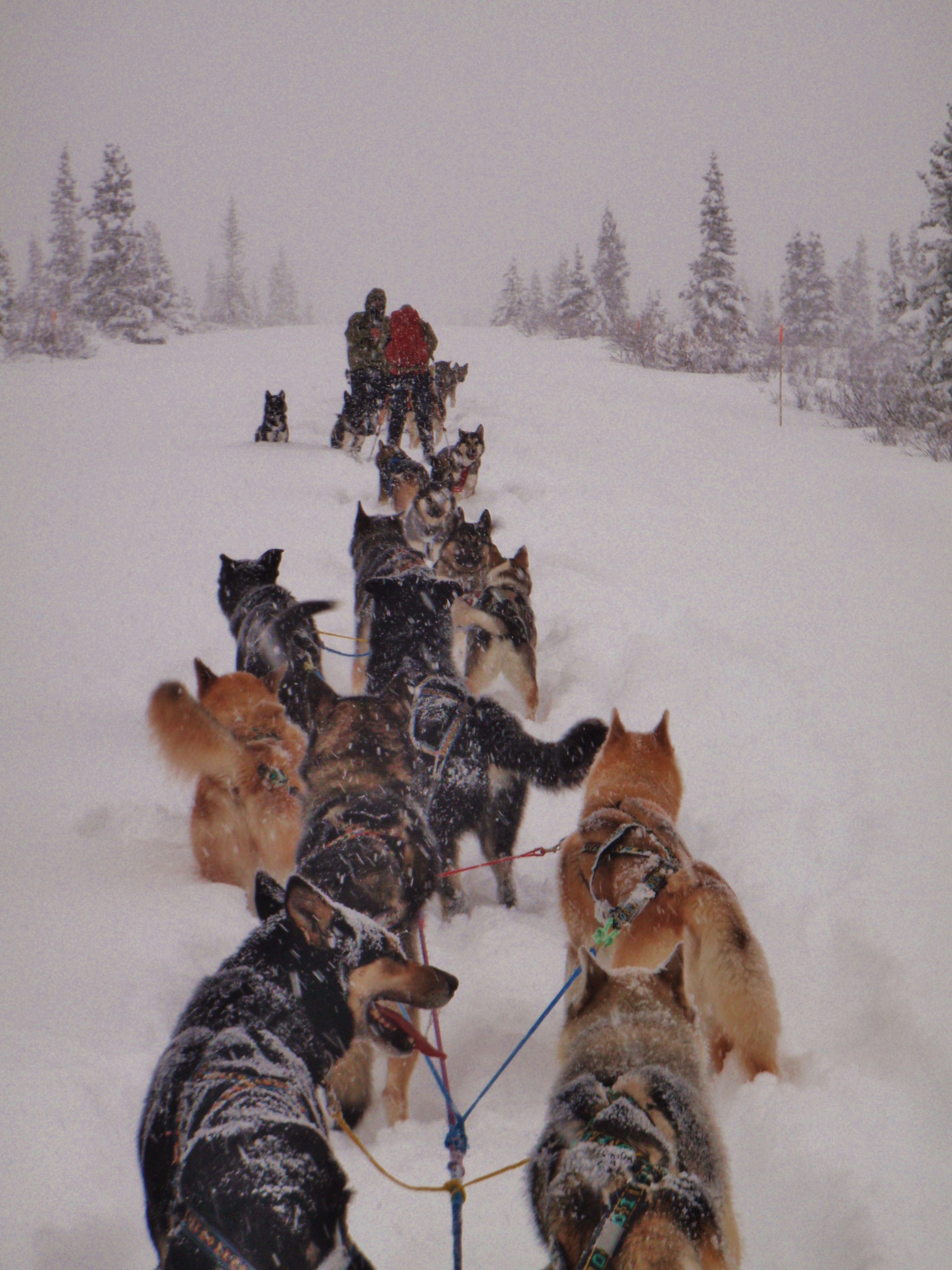 (NPS Photo/ Jen Raffaeli)
Our first week long backcountry operation of the winter happened last week and we are excited to share more of the dogs' adventures with you as they do so much to help us preserve wilderness values in Denali Park.