The pups are growing up fast and all of the puppycam fans have probably observed several changes in the pen in the last few weeks. First, Rupee has weaned the pups and now lives in the yard with the rest of the dogs. It is typical for mom to decide it is time to wean when the pups are between 6-8 weeks old. Our pups are now almost 10 weeks old. They have been eating kibble to supplement mom's milk since they were about three weeks old, and now they are on a full kibble diet just like the adult dogs. The pups still get to go on walks with Rupee and will visit with her from time to time.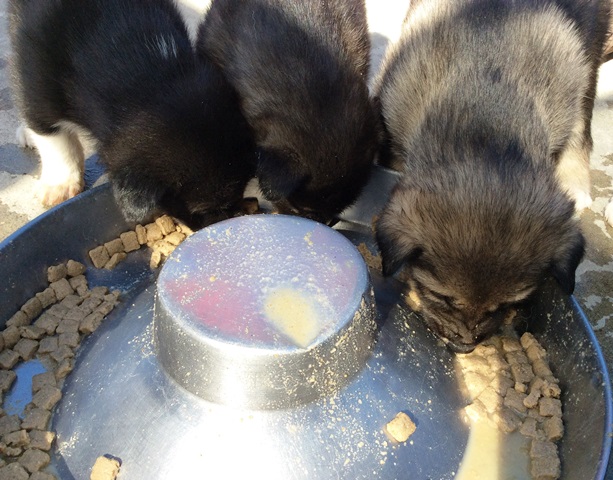 Second, we added a puppy playground made of durable plastic just for dogs to give the pups some new entertainment. They love the new addition to the pen and can often be seen sleeping on the stairs.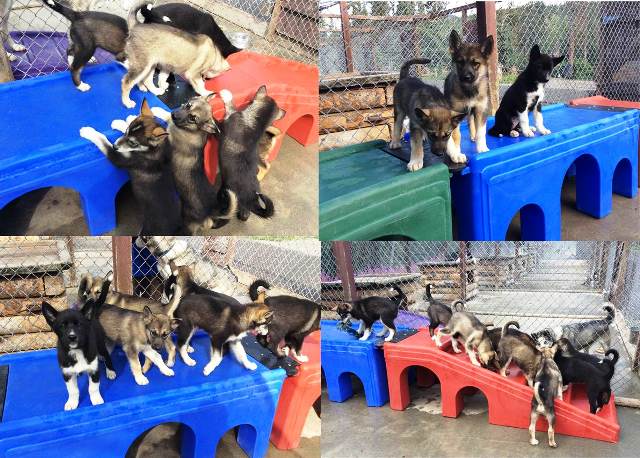 The biggest news is that two of our eight original pups have moved to their new homes. Each year we breed just one litter of pups in order to replace our litter of dogs that is turning 9 years old and ready to retire. This summer we have six dogs retiring, which means we need six pups to take their places in the team. We were lucky enough to have eight puppies this year, but that meant we have to let two of them go. We don't sell our pups or give them to pet homes. They are bred to be working sled dogs. We have a few other kennels we share bloodlines with and when we have extra pups they will often go to those similar working dog kennels. That way we can keep track of their performance as they grow up and they remain in the potential breeding pool for us. For the last several years we have had small litters so we have adopted in dogs from other kennels. This is part of how we maintain genetic diversity in our bloodlines.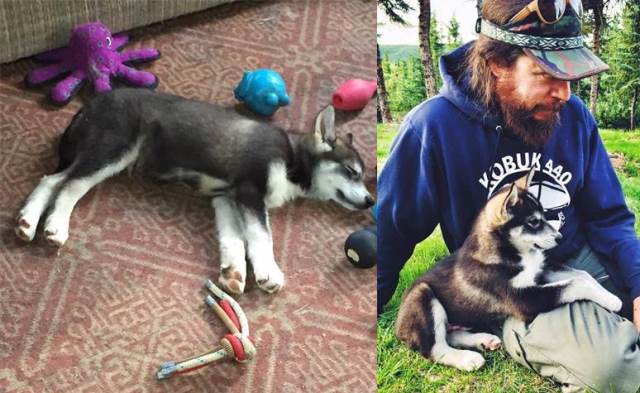 Honor has moved just a little bit outside the park. He was adopted out to Jamie and Hannah at One Love Kennels on the Stampede Road. Jamie uses his dog teams to help a park concessioner (https://www.nps.gov/dena/planyourvisit/mushing.htm) guide clients on mushing trips in Denali in winter so we know Honor will grow up traveling in the same exact areas and conditions as our dogs. We will likely get to see him out on the trail in winter as we often cross paths with our concessioner and clients in the park. We are excited for Honor (now named Nagoon, after the berry) to grow up in such a loving home where he is already making lots of new dog and human friends.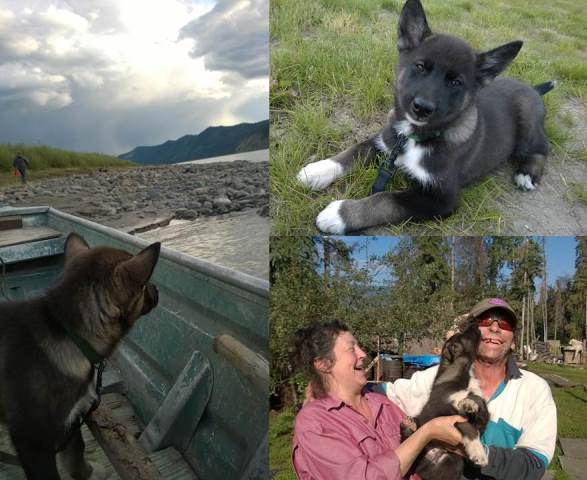 Wilder moved much further north. He was adopted out to Wayne and Scarlett at Bush Alaska Expeditions (https://www.nps.gov/yuch/planyourvisit/dog-mushing.htm) Wilder had a big adventure to get to his new home that included a 10+ hour car ride, then a boat ride on the Yukon river and then an ATV ride to the homestead. Wilder was a champ through it all and immediately fell in love with his new family – both dog and human. We know that Wilder will be trained and run by some excellent mushers out there and we look forward to updates on his progress.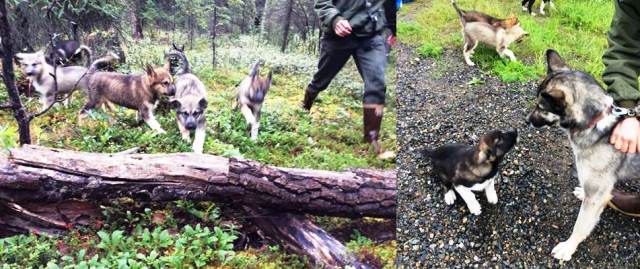 The remaining six pups (Disco, Solace, Vista, Summit, S'more and Venture) are busy exploring their backyard and meeting the adult dogs in the kennel one by one. We take them out for romps through the forest, tundra, creeks and everything else they will be exposed to on the trail as adult sled dogs. By taking the pups as a group with one adult dog, we give them the opportunity to interact and get to know each other outside the dogyard. We can closely monitor their behavior and ensure that the pups have positive experiences with the different adults they meet. Just like with humans, some adult dogs enjoy playing with kids way more than others. The adults that REALLY love playing with the pups will often join them in their pen for extra playtime. If you are a puppycam fan (go.nps.gov/pups) you have probably observed several different adult dogs in playing with the pups in the last few weeks.