Ranger Chris Erickson, Volunteer Ben Weaver, and Volunteer Katie Weaver started their multi-phase patrol on June 16 at the Southeast Fork of the Kahiltna Glacier, a.k.a. Basecamp, with just under a week of patrol work breaking down the basecamp infrastructure, cleanups, and assisting in multiple evacuations. Then the team spent the summer solstice skiing down the Kahiltna Glacier towards Little Switzerland, spending June 21 camped adjacent to Avalanche Spire. They reached the Pika Glacier on June 22, spending several days camping, climbing and cleaning up the glacier.  After stretching out the patrol with days off, they threesome were joined by Chris' wife Amanda Erickson for the overland exit (ski-hike-packraft) back to the Talkeetna riverfront.  Here is Chris' report, accompanied by photos from Ben and Katie Weaver. 
The Pika Glacier is in great shape - firm for travel yet soft for camping. 

Bergschrunds to the major climbs are easily crossed and rockfall near routes is (so far) minimal.  Much snow fell on the upper slopes of the Pika peaks during the 6/18-19 snowstorm (Storm Genet) and has been slowly melting, though many teams reported wet or snowy conditions on "The Lost Marsupial" on The Throne and "The South Face" of Middle Troll.
5 teams were climbing in the Pika during our visit and were mostly focused on the classics.  We climbed, hiked, and packrafted our way back to town after our patrol was over ... two more teams are flying in today to do this same traverse.  The "Pika-Wildhorse-Tokositna" traverse is a classic and forces you to deal with avalanche slopes, rockfall potential, glacial moraines, incredible tundra, creek crossings, steep snow climbing, dense mosquitoes, bears, real-deal bushwhacking, and ... finally ... a long and meandering river that leads right back to Talkeetna.  Most teams take four days and very heavy packs to complete the trip.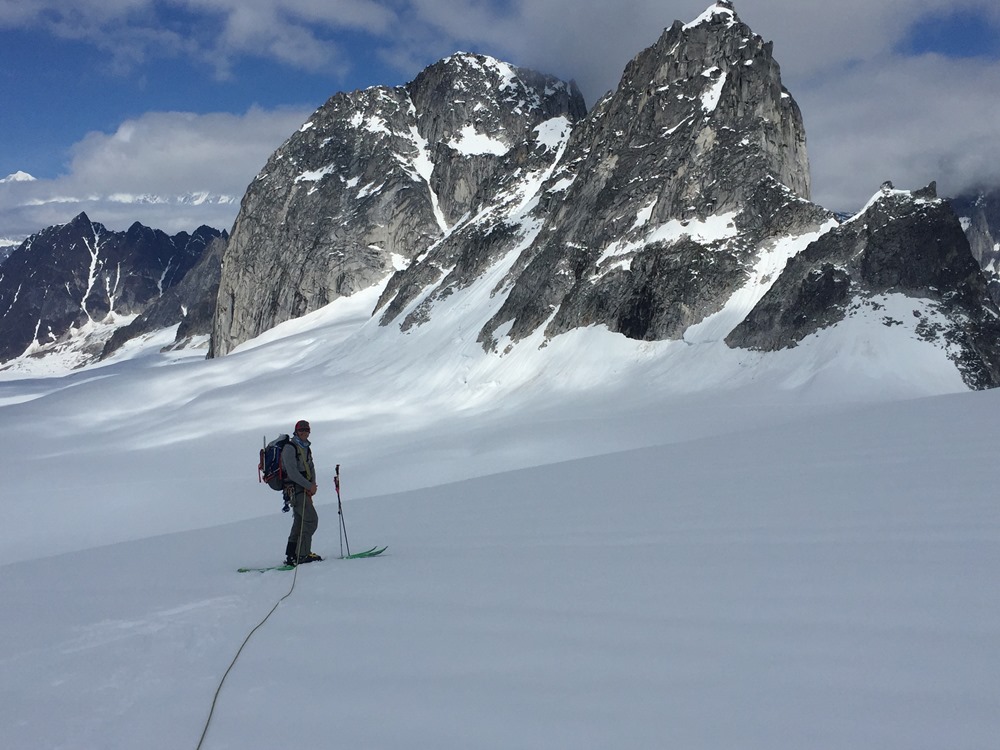 VIP Ben Weaver with the Throne and Trolls in the background in the Pika (Photo by Ben and Katie Weaver)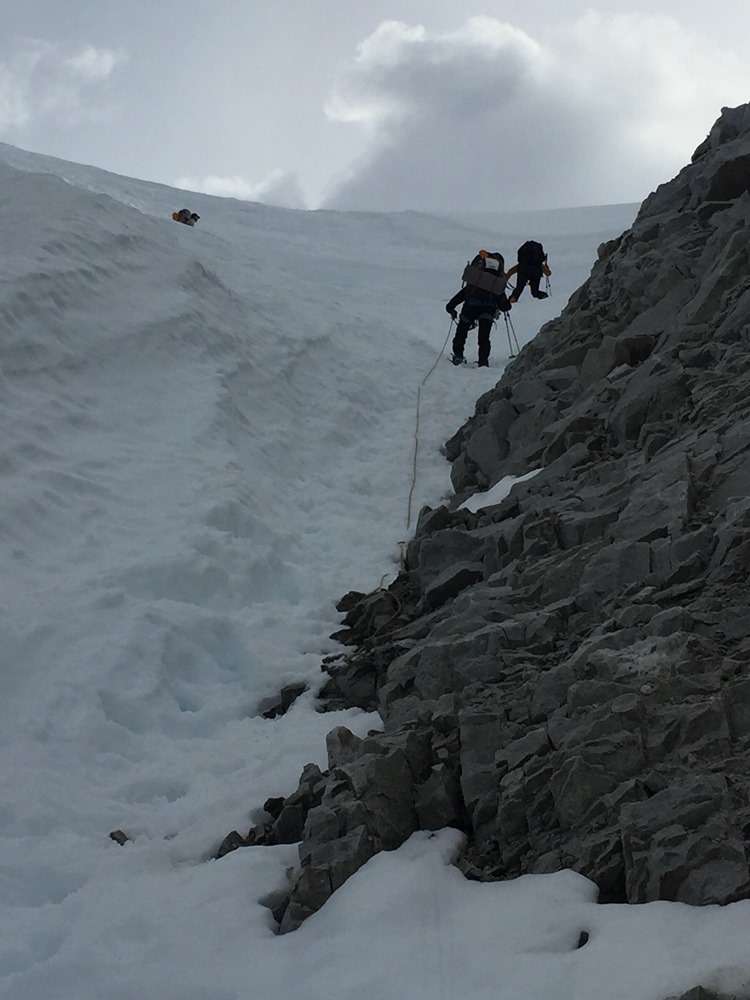 Amanda Erickson downclimbing "Grizzly Gap" - one of the exits from the Pika Glacier (Photo by Ben Weaver)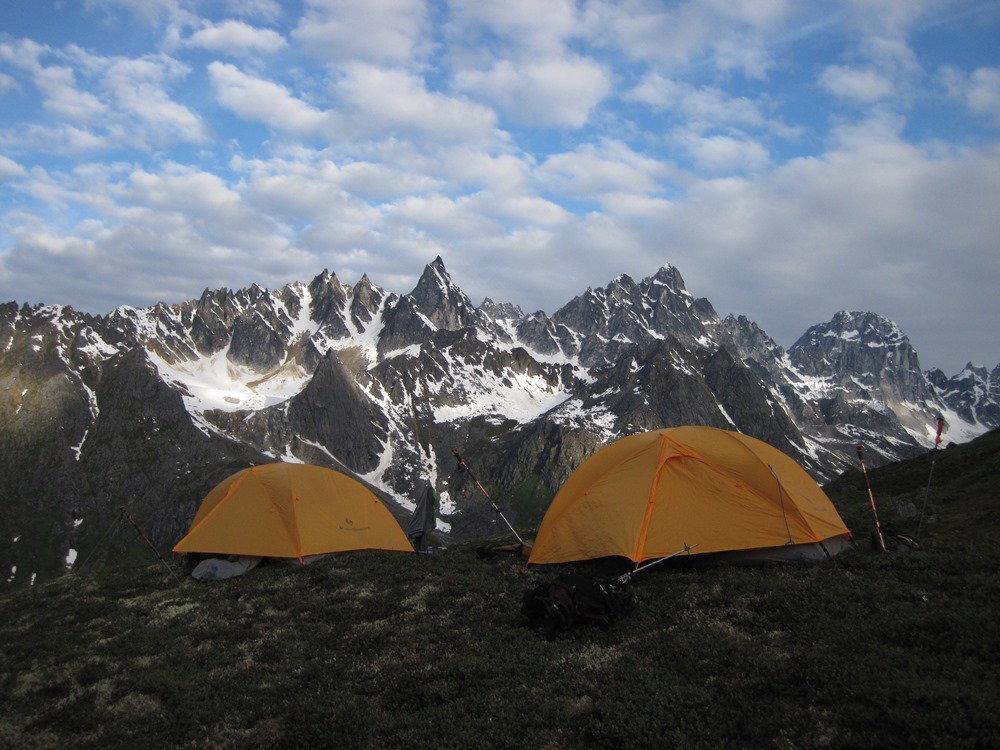 Camping near Wildhorse Pass  (Photo by Ben Weaver)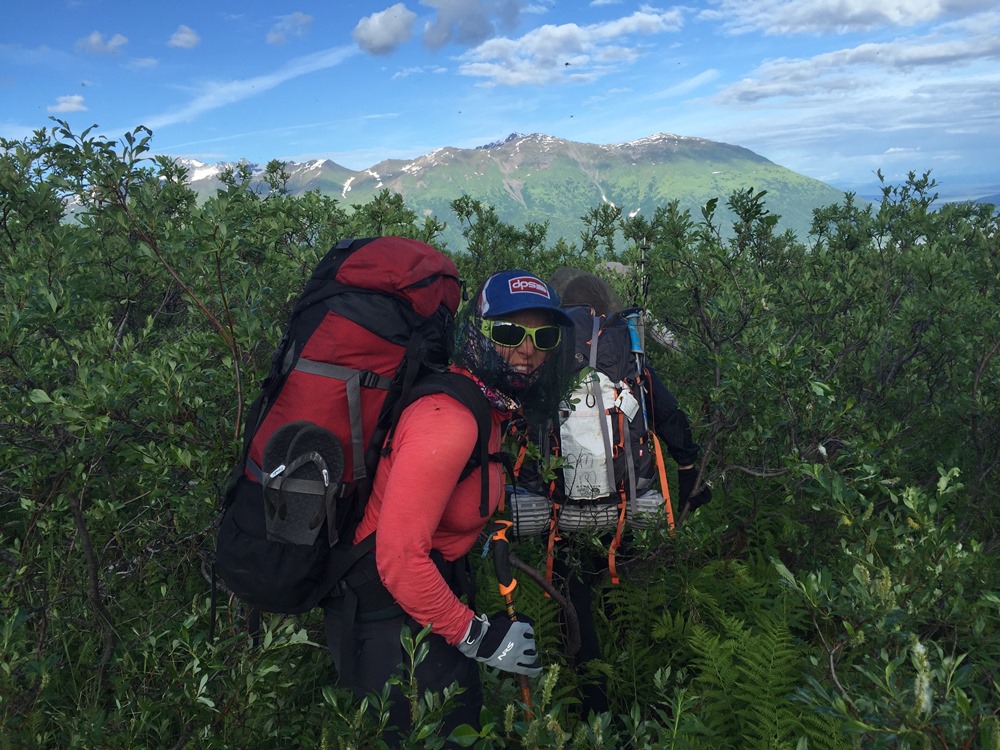 VIP Kate Weaver preparing for the bushwhacking above the Tokositna River (Photo by Ben Weaver)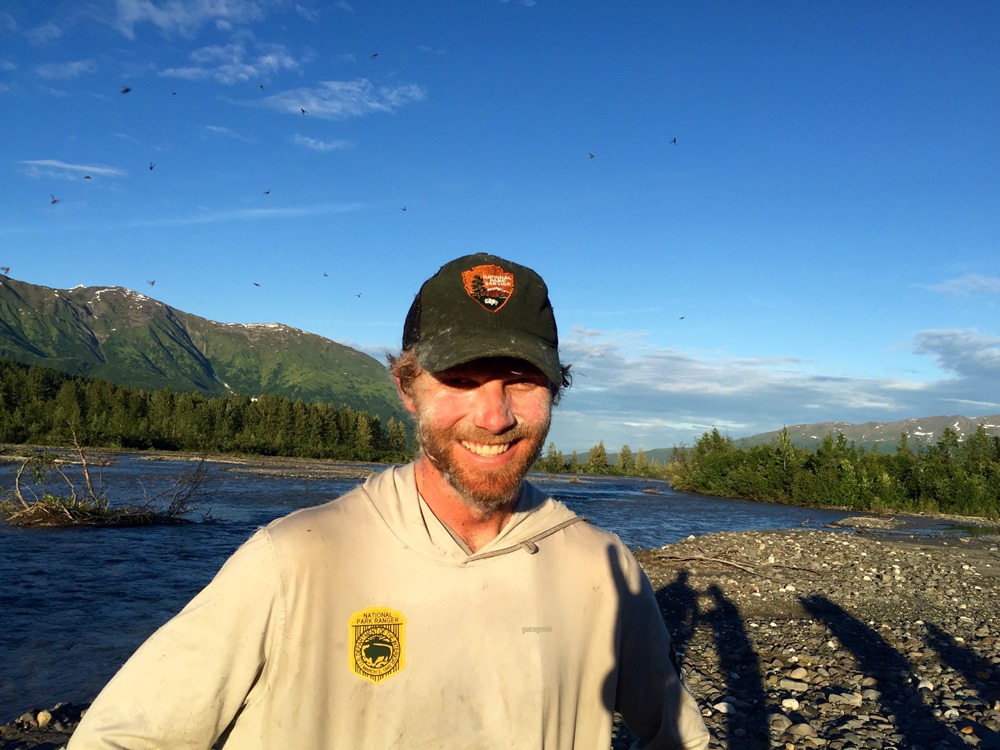 Chris Erickson, after bushwhacking through dense alders covered with cottonwood seeds (note the dense mosquitoes)  (Photo by Ben Weaver)