| | | |
| --- | --- | --- |
| TODAY'S STATS |     Denali     | Mt. Foraker |
| Registered Climbers | 1,084 | 12 |
| Climbers Currently On Mountain | 475 | 3 |
| Completed Climbs | 74 | 8 |
| Number of Summits | 2 | 0 |
| Summit Percentage | 3% | 0% |
The Walter Harper Talkeetna Ranger Station also maintains a daily automated statistics phone line, so if this blog is lagging behind and you need up-to-date registration numbers, call (907) 733-9127.
Mountain Weather

Quick rundown:  Nice-ish day on the mountain at all elevations. Temperatures have been edging upward.  A fresh few inches of snow at basecamp overnight, but today skies are clearer and winds are mild.

Weather station telemetry data from 7K and 14K are transmitted hourly to the MesoWest website, including temperatures, wind speed, wind direction, snowfall, and solar radiation.  MountainWeather.com compiles a Denali Weather page, complete with links to the MesoWest data, the NWS Denali Climbing Forecasts, as well as links to FAA webcams. 

Click here for the National Weather Service Denali Climbing Forecast

Click here for the FAA webcam on the Kahiltna Glacier. 

 
Route Conditions
 
Ranger Update
NPS 14K Patrol #1
(Preston)  Frank's patrol flew out of the range on Wednesday, May 22, attending a patient who collapsed at 9,800 feet, thus ending an eventful first patrol of the season.
NPS 14K Patrol #2
  (Coady)  Melis' patrol is at high camp now. Half the team went up yesterday (Thursday), with the other half joining them today. 
NPS 14K Patrol #3 -
(Erickson/Baldwin)
Chris and Travis' patrol made it to 14 camp on Wednesday. 
NPS 7K Patrol #3
- (Chenoweth)  Tucker and crew flew out Wednesday, with ranger Joe Reichert stepping in to take their place.  Before heading out, Tucker and Mike spent Wednesday at 14K and 10K addressing weather station instrumentation upgrades, more weather data and info to be forthcoming in the next few weeks.  Joe also spent part of Wednesday up at 14K, troubleshooting the camp's frustruating phone communication system. 
NPS 14K Patrol #4
 - (Weber)  The fouth patrol of the season will be led by ranger Dave Weber, who is joined by his perennial patrol bestie VIP Shane Treat, first time Denali volunteer Geoff DeLaune, and Grand Tetons NP climbing ranger Vic Zeilman, who joins the patrol for a month of cross-training.  The team flew into basecamp moments ago, on Friday May 24, after spending an extra day or two in town due to unflyable weather.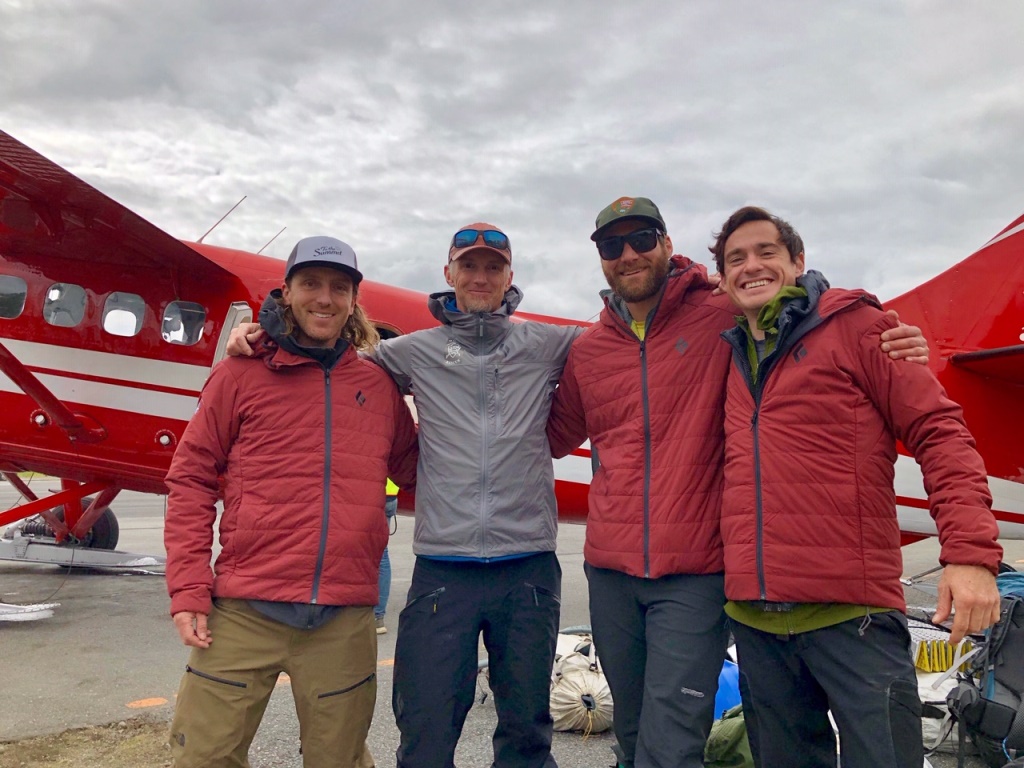 (Upper mountain patrol #4 from left to right: VIP Shane Treat, Ranger/Paramedic Dave Weber, GRTE climbing ranger Vic Zeilman, and VIP Geoff DeLaune. NPS Photo.)
Photo of the Day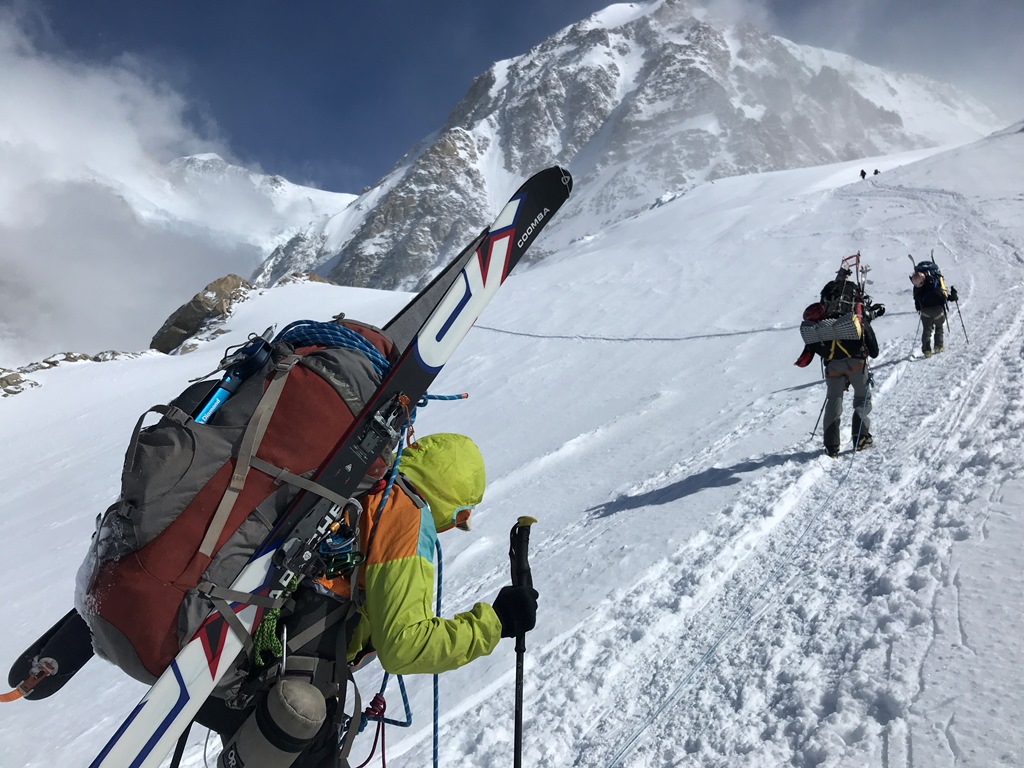 Just a walk in the park, Melis Coady's patrol #2 heads up Squirrel Hill.  (NPS Patrol / Melis Coady)